By the way for Jan. 20
Green Mountain Power, the state's largest utility, on Tuesday filed proposed base rates that reflect a 2.34% increase starting Oct. 1. If approved by the Vermont Public Utility Commission, the new rates would be in effect for a year. This latest filing, according to GMP, continues the utility's "long commitment to keep rates low and stable, even when significant cost pressures exist." Rising energy costs makes up most of the requested increase, and GMP's "mix of long-term local and regional power purchase contracts, aligned with Vermont's longstanding policy supporting stable electric supply, are helping to keep this request low in the current market," GMP officials stated. Another cost driver is vegetation management — keeping lines clear in the more than 11,000 miles of company rights-of-way. Other components of the rate request are increased costs for operations and outside services, including inflation that's affecting price for the goods and equipment on which GMP relies to serve customers.
The Addison Central School District is looking for items to make students feel more socially and emotionally comfortable within the school setting. It's quite possible that you might have some of the following in your home, barn, basement, or attic: Vinyl (able to be wiped clean after use) bean bag chairs, large-size preferred but any size accepted; mini trampolines (in good repair); Legos; weighted blankets; and seated, pedal-exercise equipment. If you have any such items to spare, please email [email protected].
It's the 11th year of the annual Mary Hogan Elementary's Read-A-Thon, and it's the school's biggest fundraiser of the year. Funds raised go to supporting field trips, classroom supplies and school-wide events for students and staff throughout the year. The Middlebury Elementary School Parent Association has created a PayPal account to help streamline donations during this challenging time. Consider showing your support for Mary Hogan teachers and students with a donation. You can visit acsdvt.org/Page/5524 to donate to the Mary Hogan Read-A-Thon.
The Bread Loaf Section of the Green Mountain Club will hold its 47th Annual Meeting virtually at 6:45 p.m. on Wednesday, Jan. 26. Join a secure online Zoom session as our local GMC Section celebrates another year of maintaining the Long Trail and leading outdoor activities. The meeting will begin with brief section reports, followed by speaker Keegan Tierney, director of field programs at GMC headquarters. There will also be a vote for the 2022 Executive Committee spots. After the business has concluded, the guest speaker for the evening will be author Celia Ryker, whose first book, "Walking Home: Trail Stories," is described as "about more than mud, sweat, and blisters while thru-hiking the Long Trail." This event is open to the public. A link to register for the Zoom meeting will be emailed to section members and will also be available at gmcbreadloaf.org.
The cold winter weather is attacking with a vengeance, and if you live in Monkton or its neighboring towns and are struggling to keep your home warm — or if you know someone who is — get in touch with the Monkton WoodBank. The organization can arrange delivery of free firewood to help meet your needs until longer-term arrangements can be made. Volunteers deliver to Monkton and surrounding towns. This wood was donated by area residents and processed by community volunteers. Contact Helping Overcome Poverty's Effects at 802-388-3608, or contact John McNerney at [email protected] or 802-989-5228. You can also contact or Lee Kauppila ([email protected] or 802-989-3563) to arrange delivery.
The Middlebury selectboard is seeking a town representative to the Addison County Economic Development Corporation Board of Directors for the 2022 calendar year. The ACEDC Board meets monthly on the third Thursday of the month at 7:30 a.m. Board members are also expected to serve on one of the ACEDC's subcommittees, which also meet monthly. Additional information about ACEDC is available on its website, addisoncountyedc.org. Interested candidates may submit a letter of interest to the Middlebury selectboard, c/o Kathleen Ramsay, Town Manager, 77 Main St., Middlebury, VT 05753, or by email to [email protected].
More News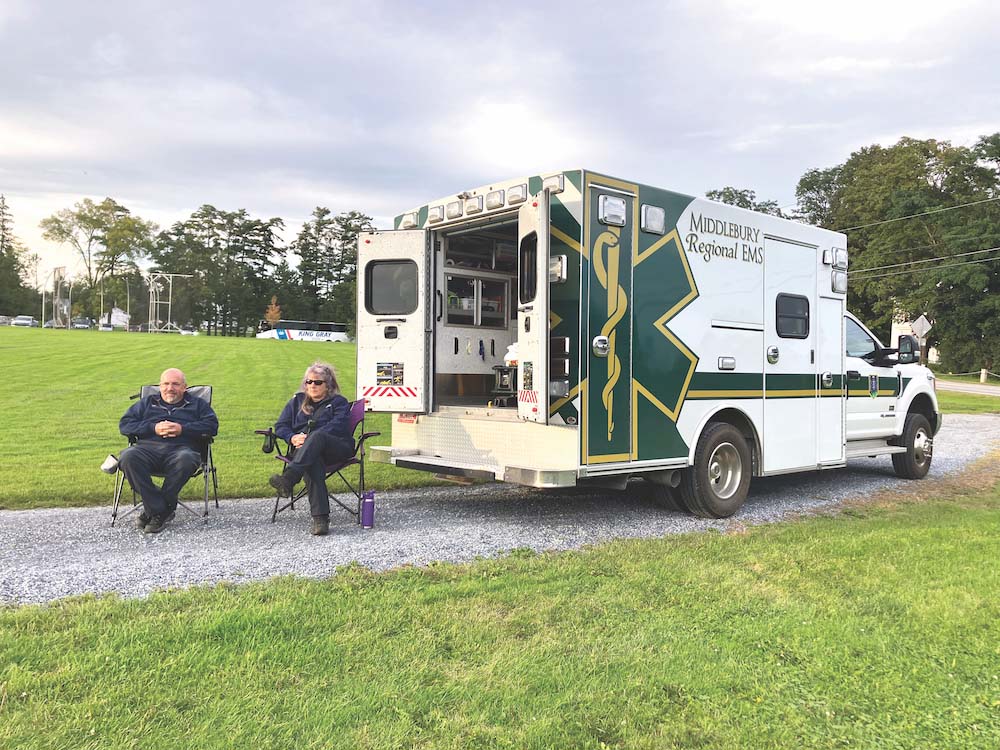 Middlebury Regional Emergency Medical Services wants to eliminate its annual Town Meeting … (read more)
Middlebury police are investigating the death of a Middlebury College junior and say the p … (read more)
Vergennes resident Margaret Clifford offers nearly a century of recollections, from losing … (read more)