Women's hockey, still unbeaten, sweeps Amherst
AMHERST, Mass. — The Middlebury College women's hockey team moved to 7-0 and retained its No. 1 ranking in NCAA Division III with two one-goal wins at NESCAC rival Amherst this past weekend.
The Panthers will wrap up their first semester by hosting UMass-Boston at 3 p.m. on Friday.
This past Friday, the Panthers scored twice in the third period to erase an Amherst lead and prevail, 2-1. Madie Leidt had a goal and an assist to spark the rally in a game in which the Panthers outshot the Mammoths by 31-18.
The Mammoths took the lead on an Alyssa Xu power-play goal with less than five minutes remaining in the second period.
Panther defender Eva Hendrickson blocked an Elizabeth DeCarlo shot, but in the scramble for the rebound that followed a Mammoth wedged herself between Panther goalie Sophia Merageas and the goal, allowing Xu to tuck the loose puck inside the right post.
The Panthers knotted the game at 8:19 of the third period. Amherst goalie Caitlin Walker stopped Leidt's initial bid, but Leidt one-timed the rebound home for her sixth goal of the season.
Middlebury took the lead on a power play five minutes later. Katie Hargrave redirected a Leidt shot from the top of the right circle into the goal. Merageas denied Mammoth Leslie Schwartz's bid in the final seconds to seal the win. Merageas made 17 saves, and Walker made 29.
On Saturday, Merageas worked a 33-save shutout as the Panthers prevailed, 1-0. It was the first-year goalie's second shutout and fifth win of the season. Walker nearly matched her, stopping 39 out of 40 shots for the 2-4 Mammoths.
The Panthers scored late in the first period, during which they outshot the Mammoths, 14-9. Defender Alexis Ryan found the net, with assists from Jenna Letterie and Hargrave.
Both offenses generated plenty of shots in the second period, with Middlebury holding a 16-15 edge. But despite each team going on power plays, the two goalies were flawless.
The Mammoths had their most dangerous flurry midway through the third period, but Merageas made back-to-back saves.
More News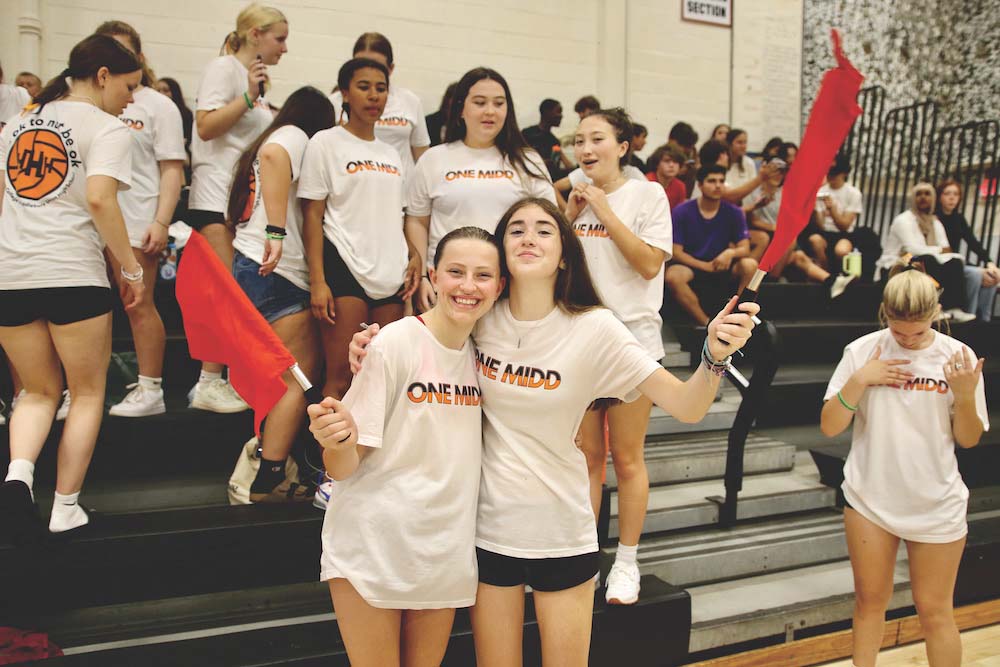 Considering the Middlebury Union High School volleyball team's decidedly successful record … (read more)
In a hard-fought girls' soccer match on this past Saturday, Middlebury outlasted Vergennes … (read more)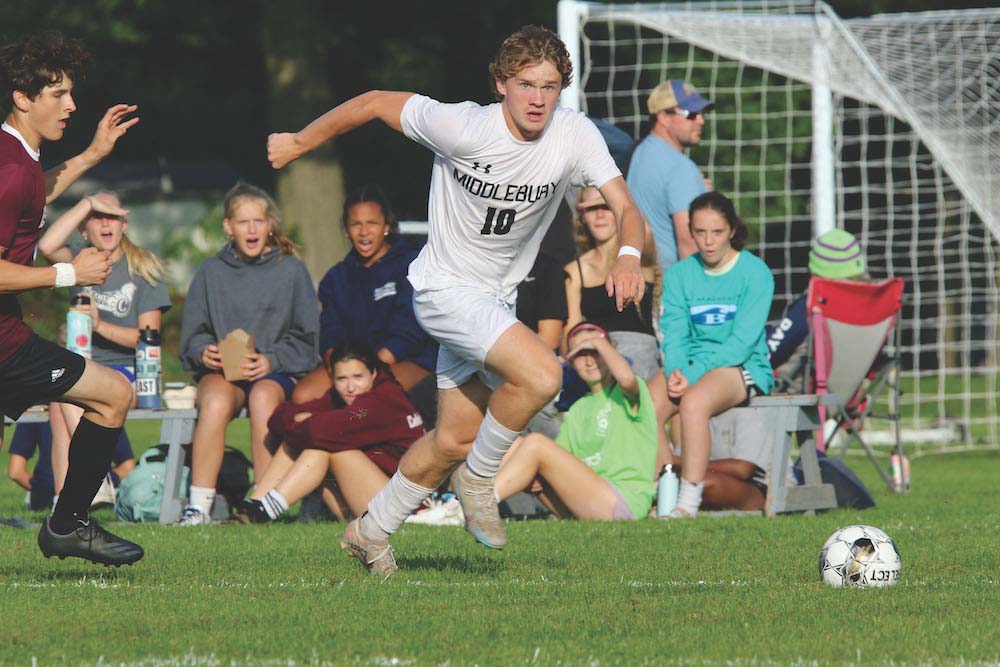 The Middlebury Union High School boys' soccer team survived a scoreless first half in whic … (read more)