Tiger football falls to CVU
HINESBURG — The Middlebury Union football season came to an end in a Division I quarterfinal on Saturday, when the No. 6 Tigers lost at No. 3 Champlain Valley, 35-12. The Redhawks improved their record to 7-2, while the Tigers wrapped up at 4-4.
The Tigers found themselves trailing immediately when Angelos Carroll bolted for an 80-yard touchdown on the game's first play from scrimmage.
CVU added a one-yard run by Jack Sumner and a touchdown catch by Alex Provost before the Tigers got on the board in the third period.
Scoring for MUHS were Penn Riney, on a 31-yard pass, and Brian Whitley, on a 20-yard run. In all, the Tigers rushed for 150 yards on 38 attempts, led by Whitley (eight carries for 41 yards) and Nikolai Luksch (37 yards on nine carries). Nick Austin-Neil caught four passes for 31 yards.
CVU QB Max Destito completed 12 of 15 passes for 169 yards and two touchdowns, both to Provost. Carroll rushed eight times for 114 yards and two scores and also caught four passes for 64 yards.
More News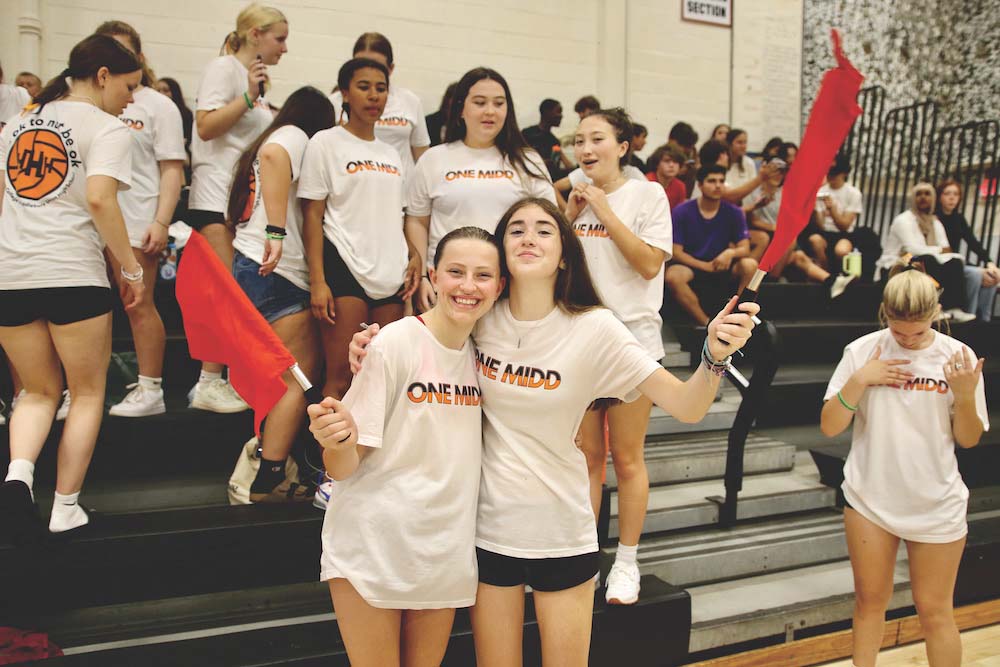 Considering the Middlebury Union High School volleyball team's decidedly successful record … (read more)
In a hard-fought girls' soccer match on this past Saturday, Middlebury outlasted Vergennes … (read more)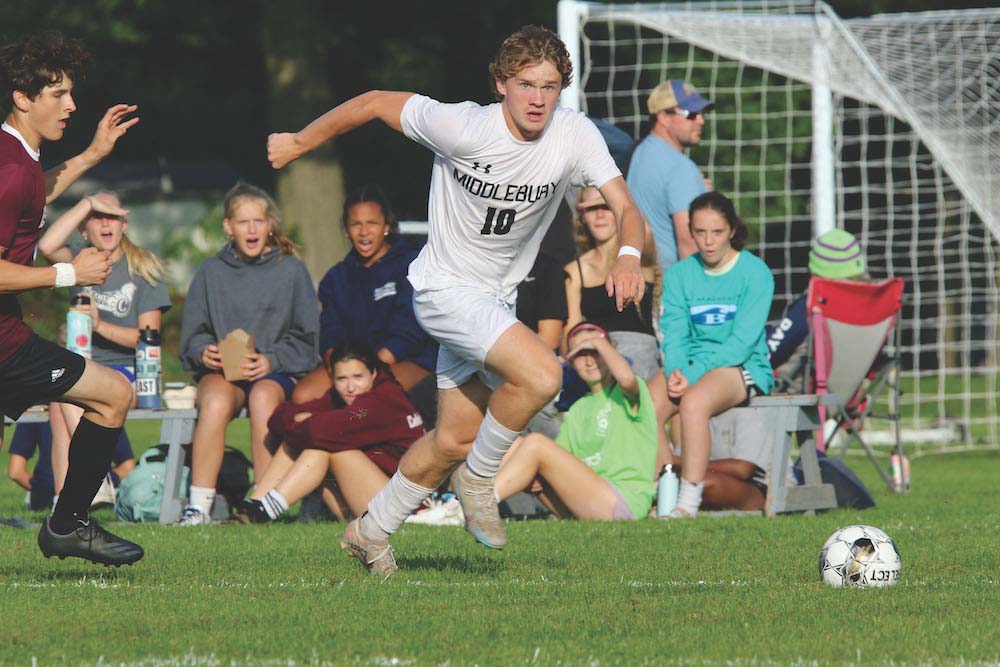 The Middlebury Union High School boys' soccer team survived a scoreless first half in whic … (read more)