Tiger field hockey falls in postseason
ST. JOHNSBURY — Host No. 7 seed St. Johnsbury on Wednesday, Oct. 27, ousted the No. 10 seeded Middlebury Union High School field hockey team from the Division II playoffs, 6-1.
Five Hilltoppers scored, led by Taylor Farnsworth with two goals and an assist. St. Johnsbury improved to 10-5 and advanced to meet No. 2 seed Hartford this past Saturday; Hartford prevailed, 1-0.
In St. Johnsbury, Kailyn LaDuke scored for the young Tigers, who failed to break through for a win for the second straight season, but showed more offensive promise this fall after struggling to score in the shortened 2020 campaign.
The Tiger seniors were Cassie Bettis, Alex Bonavita, Hannah Cameron, Talia Cotroneo, Viviana Hammond, Patience Hanley, Kailyn LaDuke and Kenene Otis.
More News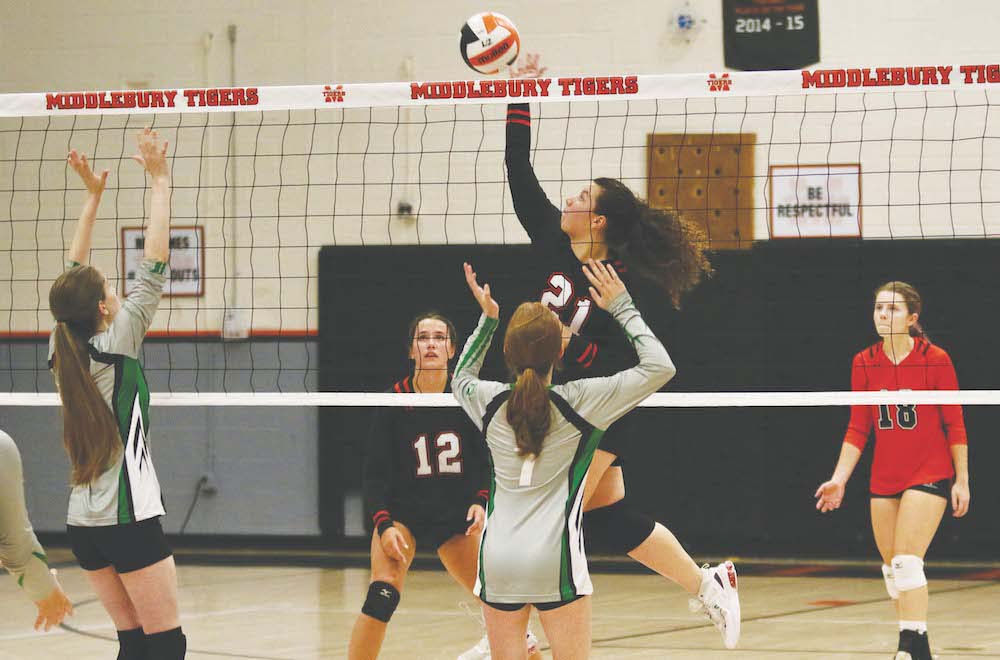 The first-year Middlebury Union High School girls' varsity volleyball team continued its r … (read more)
Soggy conditions didn't slow down Middlebury runners noticeably at a cross-country meet ho … (read more)
I gave Bill Lee a call last week, hoping he was at his home in Craftsbury and we might arr … (read more)