High school boys' soccer teams win
ADDISON COUNTY — In area high school boys' soccer action between Sept. 15 and 21, Vergennes remained unbeaten, Middlebury split two games and also visited Mount Abe on Saturday (see story), and Otter Valley won once in three outings.
COMMODORES
On Sept. 17, the Commodores improved to 3-0 with a 4-0 victory at Fair Haven. Jonah Mahé converted a penalty kick 12 seconds into the game, and Elijah Duprey, from Shamus Rooney, made it 2-0 in the 17th minute.
Parker Kayhart, in the 33rd minute, made it 3-0, and Rooney added a second-half strike. Jack Wyman assisted both of those goals. Slater goalie Kole Matta made eight saves, and VUHS keeper Abram Francis stopped four shots.
TIGERS
On Sept. 16, host Mount Mansfield dealt the Tigers their first loss, 3-0. Three Cougars scored, and keeper Eric Bissell made seven saves. Goalie Owen Lawton stopped eight shots for the Tigers.
On Monday, the Tigers blanked visiting Rutland, 6-0, to improve to 4-1. The Tigers scored first on a Ronen Silberman penalty kick in the 28th minute, and then broke the game open with two strikes in the final four minutes of the first half and one at 1:12 of the second.
Zach Wilkerson scored twice for the Tigers, and Trey Bosworth, Oliver Choudhury and Eliot Schneider added a goal apiece. Lawton and Raven goalie Jermaine Buffum each made eight saves.
OTTERS
On Sept. 16, visiting Woodstock needed overtime to get past the Otters, 2-1. OV took the lead midway through the first half on a goal by Luca Cifone set up by Kieran Williams, and Coach Dick Williams described his team as "comfortably defending" Woodstock for most of the game.
But the Wasps equalized when Zack Martsolf-Tan headed in a corner kick with three minutes to go, and Ezra Lockhart drilled home a direct kick seven minutes into overtime. OV goalie Hayden Bernhardt made five saves, and the Otters put three shots on the Woodstock goal.
On Saturday, host Hartford blanked OV, 2-0.
On Tuesday, OV (1-2-2) and visiting Fair Haven settled for a 1-1 tie. OV has now surrendered just six goals in five games, but has struggled to find the net. 
Nick Carrabino scored early to give the Slaters the lead, but the OV back line and Bernhardt held from there. OV equalized in the second half, when Logan Letourneau knocked in a Kieran Williams corner kick.
More News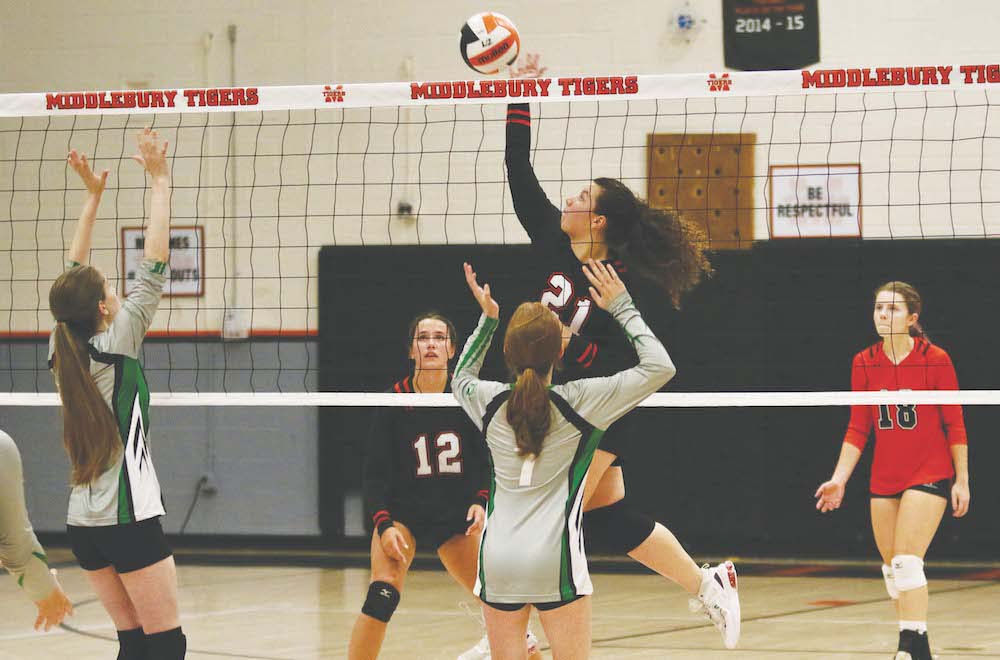 The first-year Middlebury Union High School girls' varsity volleyball team continued its r … (read more)
Soggy conditions didn't slow down Middlebury runners noticeably at a cross-country meet ho … (read more)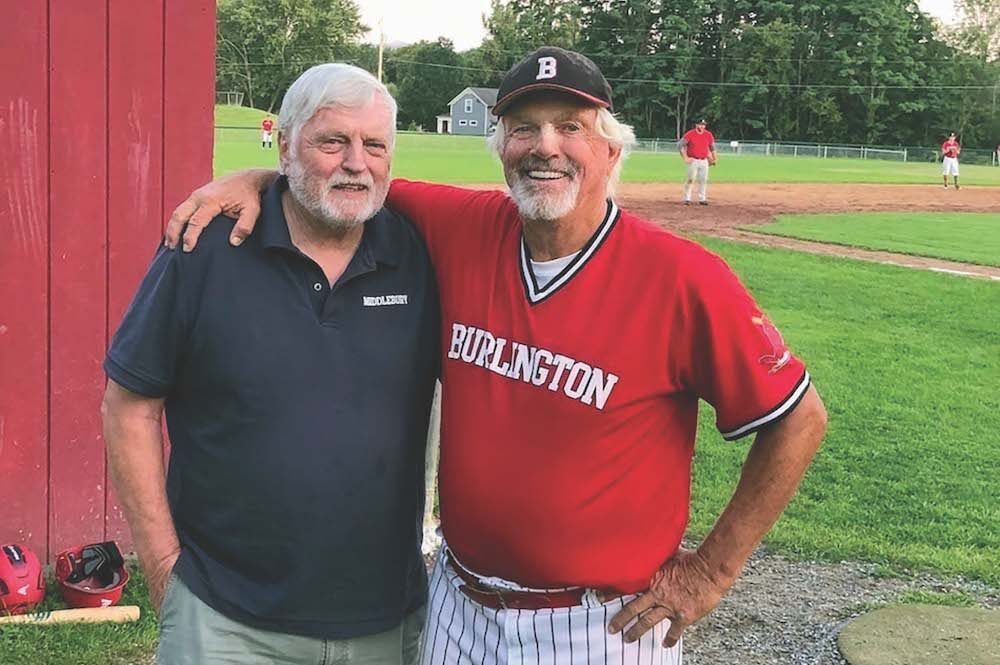 I gave Bill Lee a call last week, hoping he was at his home in Craftsbury and we might arr … (read more)