MUHS golf team gets fourth place
ENOSBURG FALLS — The reborn Middlebury Union High School golf team finished fourth at a match held at the Bakersfield Country Club on Monday.
Colin MacGuffie led the Tigers with a 43, just three strokes behind medalist Max Foster of Essex.
Foster led Essex (172) to the team win, followed by Spaulding (211), BFA-St. Albans (224), and the Tigers at 238.
More News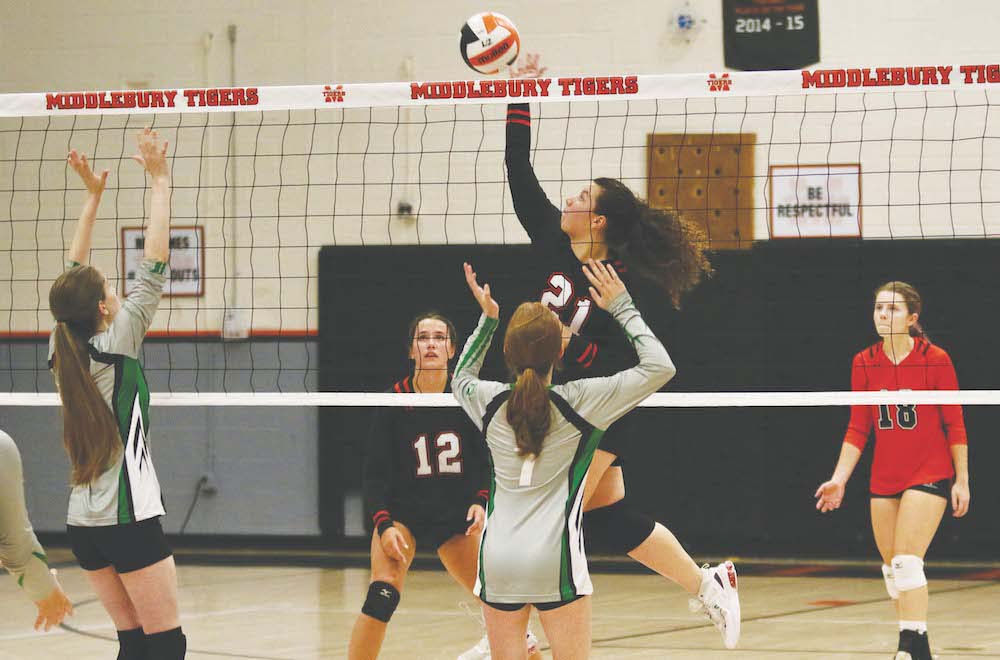 The first-year Middlebury Union High School girls' varsity volleyball team continued its r … (read more)
Soggy conditions didn't slow down Middlebury runners noticeably at a cross-country meet ho … (read more)
I gave Bill Lee a call last week, hoping he was at his home in Craftsbury and we might arr … (read more)