Balloonist, 72, dies doing what he loved
BRADFORD, Vt. — The pilot of a hot-air balloon was killed after falling out of its basket Thursday in Bradford, according to Vermont State Police.
Post Mills Airport owner Brian Boland, 72, died in the incident, state police said in a news release. His body was being taken to the Office of the Chief Medical Examiner in Burlington for an autopsy to determine the cause and manner of death. Bottom of Form
Justin Galenski of Bethel, a longtime friend and former neighbor of Boland in Post Mills, said Friday afternoon that Boland got into ballooning decades ago following the death of his son. 
"He wanted to be up in the sky as high as he could be because he wanted to be close to his son," Galenski said. "That's what he will tell you."
According to police, late Thursday afternoon four passengers, plus Boland as the pilot, took off in a balloon from the airport in Post Mills, a village in Thetford. After some time, police said, the balloon began to descend, briefly touching down in a field. 
When the basket contacted the ground, it tipped and a passenger fell out.
"During this sequence," police said in a news release, "the pilot became entangled in gear affixed to the balloon as it re-ascended and ended up entrapped underneath the basket, where he eventually fell to the ground from a height."
Boland landed in a field off Waits River Road in Bradford and was pronounced dead at the scene, police said. Police were notified of the incident at about 7:45 p.m.
The balloon — identified by the Federal Aviation Administration as a Cameron 0-105 hot air balloon — continued moving north about 1½ miles and then became caught in a grove of trees in Piermont, New Hampshire, at about 9:30 p.m., according to the FAA.
The remaining passengers were able to climb down safely, according to state police.
The National Transportation Safety Board is expected to lead the investigation with the assistance of the Federal Aviation Administration, according to officials with each agency.
National Transportation Safety Board spokesman Keith Holloway said that the agency does not expect to have representatives on the ground but will gather information from other agencies to conduct a preliminary report, which can take 12 business days to complete. 
The Vermont Agency of Transportation and the New Hampshire Department of Transportation have also been notified of the incident and may assist.
'Glad I missed it'
Joe Sharrer said Friday afternoon he was away Thursday night from his home on Waits River Road in Bradford, located on the banks of the Connecticut River on the Vermont side.
He said he came home in the morning and learned from a news reporter who approached his residence that Boland's body had landed on his property. Police had circled the spot with green paint.
"To tell you the truth," Sharrer said, "I'm glad I missed it." 
Boland, a well-known figure in the Thetford and Lake Fairlee areas, has been ballooning since 1970, according to a website describing his balloon tours. He set "numerous world records, won national championships and has flown all over the world, including flights over the Alps and Andes," according to the site. 
Post Mills Airport regularly hosts balloon festivals and events for motorless gliders. The grounds feature Boland's Vermontasaurus, a giant wooden dinosaur that made waves in 2010 when state and local officials questioned whether it was improperly built without a permit but eventually let it stand.
The Post Mills Airport, from which a fatal hot-air-balloon flight took off on Thursday. Photo by Alan Keays/VTDigger
It's also home to Boland's Experimental Balloon and Airship Museum, also known as Brian's Museum of Rusty Dusty Stuff and The Scrap Palace, according to a feature on RoadsideAmerica.com. 
The airport's driveway was cordoned off with orange tape on Friday. A group of people at the airport declined to comment to a reporter.
'How incredible this guy was'
Galenski, Boland's former neighbor in Post Mills, described the airport owner as standing about 6 feet, 7 inches tall, with a solid build, "big fluffy hair" and a cap on his head. Almost always, Galenski said, Boland's attire featured overalls.
And, he said of Boland, "Eccentric doesn't really even begin to define how incredible this guy was."
He called Boland a skilled pilot who was well-known for hand-sewing his own balloons. 
Galenski recalled several times being out on Lake Fairlee in his boat with his children and Boland flying over in a balloon and then dipping down into the water before rising back up in the air.
"We would drive under and it would be like a waterfall," he said.
Galenski spoke of the many times Boland helped people in the community, from people in need of food to others in search of housing, and especially those dealing mechanical problems they just couldn't fix themselves or who were left stranded on the side of the road. 
"He was just that kind of guy," Galenski said. "He was like Google before Google."
Galenski said if there is any solace, it's that Boland died doing what he loved to do.
"And knowing that he's now with his son," Galenski added.
More News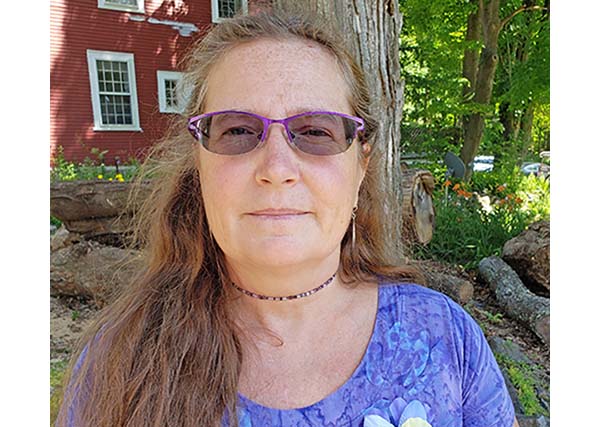 Learn about the disease in a documentary film by a local woman who knows first hand. Plus … (read more)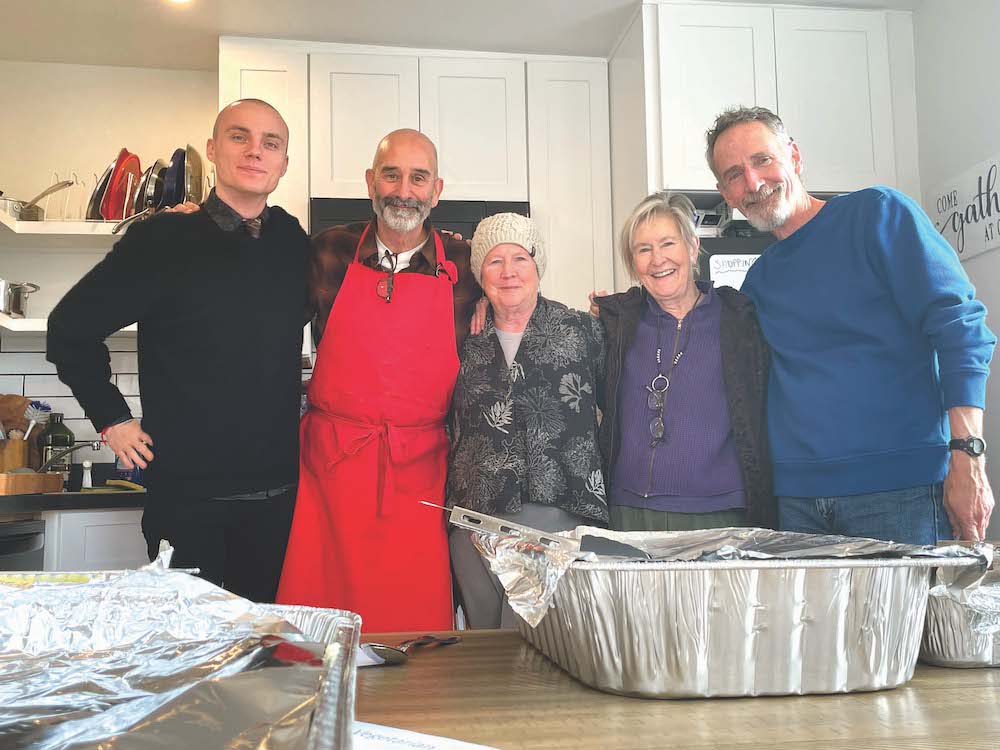 This past Thanksgiving, Nov. 23, saw almost 60 people converge upon the 1,400-square-foot … (read more)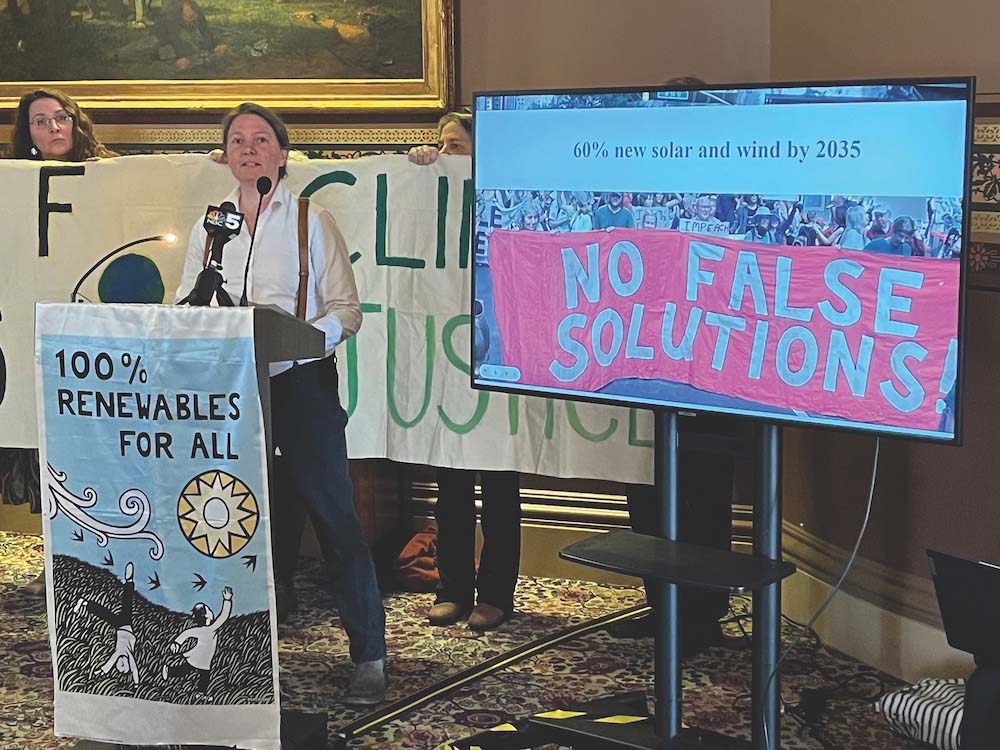 Two state lawmakers are urging Addison County folks not to ease up on efforts to battle cl … (read more)