Register for free college courses at UVM
BURLINGTON — Vermont residents are getting a $1 million incentive to head back to school at The University of Vermont (UVM) for professional development.
UVM has announced that it is the recipient of a $1 million grant from the state of Vermont. The Workforce Upskill Opportunity Grant will enable Vermont residents to get free access to career advancement and academic success workshops and take up to two free college courses resulting in college credit or professional certificate program in the 2021/22 academic year.
The grant is part of the American Rescue Plan Act appropriated funds and will be used towards affecting positions that will have an immediate impact on Vermont's economy, including courses in digital marketing, healthcare, and leadership and management. All Vermont residents qualify to sign up for these classes.
"This is an incredible opportunity for Vermont to develop a stronger workforce and for students to venture down a new career path that will benefit them professionally and personally," said Cynthia Belliveau, dean of University of Vermont Continuing and Distance Education. "The Upskill Vermont Scholarship Program helps alleviate the financial barrier for those seeking professional development for advancement in their current job or for those looking to change careers to get the initial education that they need to secure a position in their new chosen field."
UVM is working collaboratively with the Community College of Vermont (CCV) to increase the number of courses and space that they can make available to Vermonters. The intent is to provide free courses to 550 students for this round of the grant. The free career and academic success workshops will be offered digitally starting Aug. 16 for Vermont residents.
"We want to be able to provide a beginning to end solution for Vermonters statewide who are looking to change or advance their careers," Belliveau said. "By partnering with CCV and other organizations, we will be able to help students determine what they want to do, outline the pathway that will help them achieve that goal, and then assist them with finding a position within Vermont that aligns with their new skill set. We see this process as building a solid foundation for a successful career for each student."
"Over the past couple of years, our business has performed well, and the need for talented team members has only increased, especially those with digital and management skills," explained Marc Sherman, owner of Outdoor Great Exchange and GearX. "With the Upskill Vermont Scholarship, I am excited for the professional development that our team can access and that this program will help us to be able to promote from within our organization."
Interested Vermonters are encouraged to begin the registration process soon, as space is limited. For more information and to begin the registration process, visit UpSkillVermont.org.
More News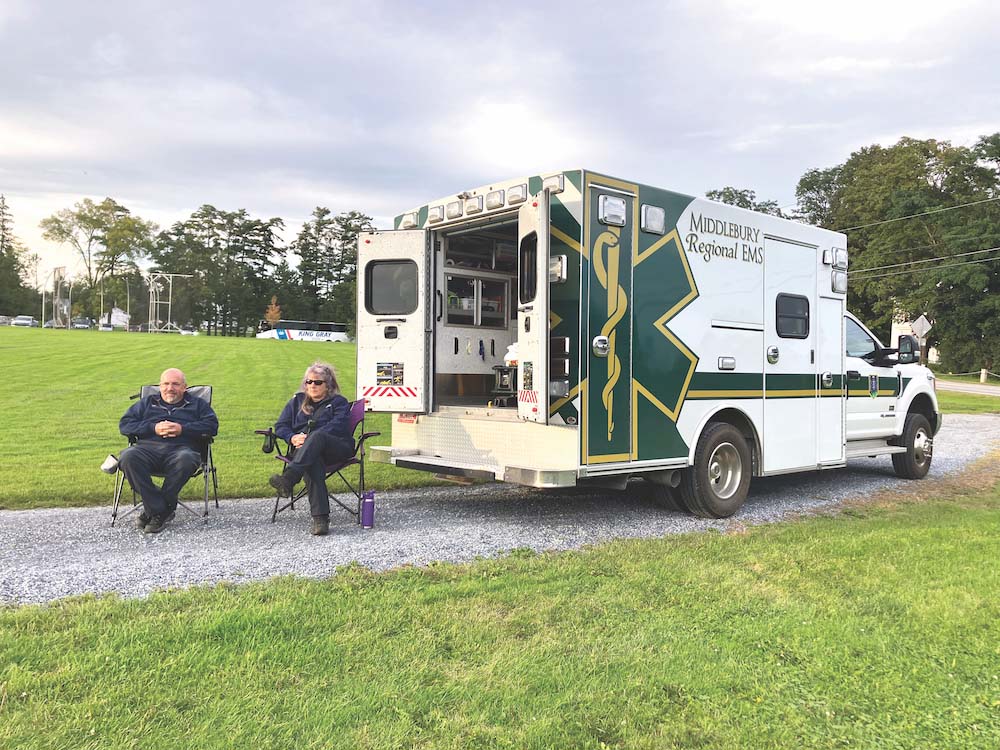 Middlebury Regional Emergency Medical Services wants to eliminate its annual Town Meeting … (read more)
Middlebury police are investigating the death of a Middlebury College junior and say the p … (read more)
In the course of her almost 101 years on Earth, Vergennes resident Margaret Clifford, bett … (read more)