Softball squads net home games
ADDISON COUNTY — Three-time defending Division II champion Mount Abraham earned the highest playoff seed among the four local high school softball teams, a No. 2 ranking, while Middlebury in D-II and Vergennes in D-III also earned the right to host first-round games. Otter Valley, a finalist in D-II in 2019, will hit the road in the first round this spring.
EAGLES
Mount Abe is riding a nine-game winning streak and a 14-2 record into the playoffs. The Eagles received a first-round bye, as did top-seeded Lyndon (12-1), and will open the postseason with a home quarterfinal on Saturday at 3 p.m. against No. 7 U-32 (8-5) or No. 10 Milton (5-11). A win would probably mean a home semifinal vs. No. 3 Enosburg on Tuesday.
In their final regular season game on May 27, the Eagles blanked host Milton, 16-0, in five innings.
Cami Willsey sparked the win on the mound, throwing a two-hitter and fanning five, and at the plate, stroking three hits and driving in four runs. Lucy Parker, Bella Powell, Eve McCormick, Karissa Livingston, and Gabrielle Lafreniere all added a pair of hits to Mount Abe's balanced attack.
TIGERS
The Tigers closed the regular season with four wins in five outings to finish at 9-6 and earn the No. 5 seed in D-II. They were set to host No. 11 Spaulding (4-12) on Wednesday and could travel to No. 4 Springfield for a Saturday quarterfinal.
To close the regular season, MUHS won big in five innings on May 27, 13-1 at Spaulding.
Tiger pitcher Olivia Audet tossed a one-hitter, allowing only a Sage Johnson homer. Grace Paquette drilled a two-run homer and singled for MUHS, Olivia McCray poked three hits, and Sienna Rubright and Taylor Betourney chipped in two hits apiece to the Tiger attack.
COMMODORES
VUHS completed the regular season at 5-10, a record good enough to earn them No. 7 seed in D-III because of the Commodores' strength of schedule. They hosted No. 10 Peoples (5-8) on Tuesday — see story in this section.
VUHS softball on May 27 lost to Enosburg, 16-3 in six innings. Felicia Poirier homered and doubled, and Audrey Tembreull doubled, singled and scored twice.
OTTERS
Otter softball closed its regular season on Saturday by defeating visiting Hartford, 12-11, allowing OV to move up two spots in the D-II rankings to No. 9. The Otters were set to open at No. 8 Lamoille (8-7) on Wednesday. Details of Saturday's Hartford game were unavailable.
On May 27, visiting Proctor outslugged OV, 19-7. A highlight for OV was another strong relief pitching performance from Riley Keith in her return from a serious injury.
More News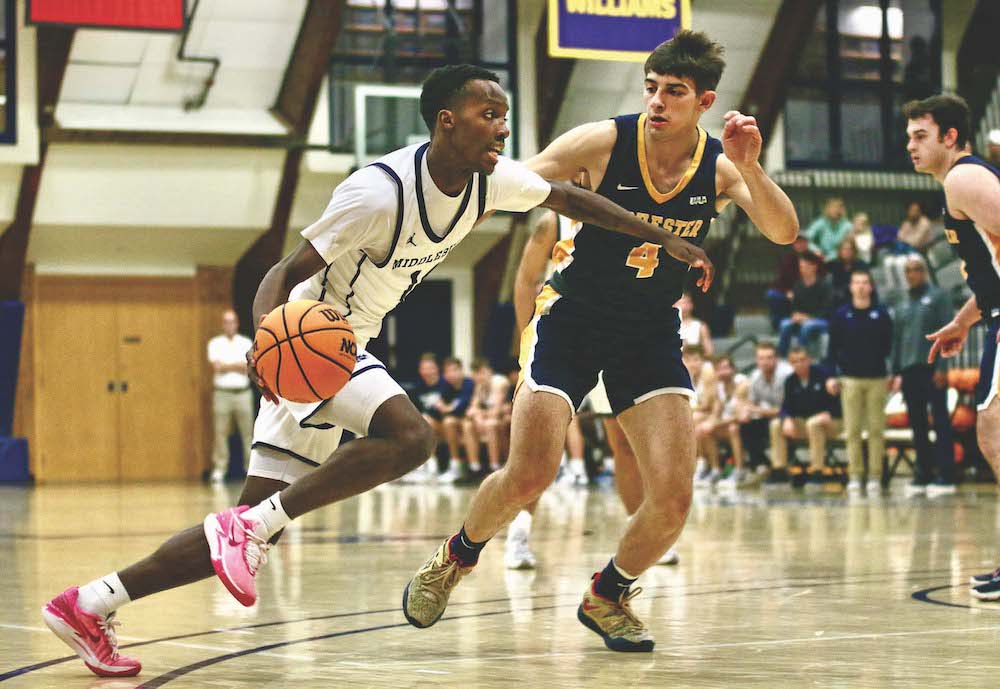 The Middlebury College men's basketball team dropped a pair of home games to teams in the … (read more)
The Middlebury College women's basketball team split a pair of games this past weekend at … (read more)
The Middlebury College women's hockey team lost one game and settled for a tie in another … (read more)