Eagles dominate local softball action
ADDISON COUNTY — Eagle softball won three times in recent local high school sports competitions, and Tiger pitcher Olivia Audet pitched a lot of strikes. Mount Abe and Middlebury faced each other on Saturday.
Vergennes won once.
On Thursday, May 6, Mount Abraham pummeled Spaulding, 18-5, with six Eagles swatting hits: Karissa Livingston (3 hits), Camilia Masse (2 hit and 2 RBIs), Cami Willsey (2 hits, 3 RBIs), Eve McCormick (1 hit with an RBI), Dakota Laroque (1 hit, 2 RBIs), and Payton Vincent (2 hits). Vincent also earned the win on the mound with 7 strikeouts.
For their part, the Tigers fell to BFA-Fairfax, 7-3, on Thursday. Olivia Audet took the pitching loss.
On Saturday, Mount Abe visited the Middlebury diamond and left with an 8-2 win. Winning pitcher Eve McCormick fanned nine and gave up no bases on balls. Vincent (three hits) and Willsey (homer) led the Eagles.
Tiger Patience Hanley went two for three at the plate and Audet pitched 12 strikeouts, but also allowed three walks and eight hits.
On Tuesday, Milton was Mount Abe's victim as the Eagles prevailed, 10-5. Willsey had quite a day with three hits (including a homer), two RBIs, and two runs. Isabella Powell was no slouch with three hits, an RBI and a pair of runs. Also making noise were McCormick (1 hit, 2 RBIs), Natalie Chase (double, 2 RBIs) and Madelyn Hayden (2 hits, RBI). Payton Vincent was the winning pitcher.
And Middlebury on Tuesday saw another great outing from Audet on the mound and a mark in the win column. The Tigers defeated Spaulding, 7-3. Audet struck out 17 and walked none; and she hit three times as well. Hannah Cameron whacked a triple among her three hits; Emma Deering hit twice and Grace Paquette came through with two RBIs.
Tiger Coach Bob Cameron was impressed with his Tigers' 13 hits and with Audet's pitching on Tuesday. "It was awesome," he said.
Also last Thursday, Vergennes retired Rice after six innings with a 16-3 score. Four Commodores tallied two hits apiece: Karrie Ayer (RBI), Ema Gernander (2 RBIs), Audrey Tembruell (2 RBIs) and Sydney Jewell (3 RBIs). Felicia Poirier tapped a two-run triple, and winning pitcher Sierra Bertrand struck out four.
But the Commodores were on the short end of a Saturday contest with BFA-Fairfax, 15-9. Winning pitcher Taylor Mitchell struck out 16 Commodore batters and smacked a two-run homer to tie the game at 5 in the fourth inning. Fairfax then plated seven runs in the seventh.
Tembruell and Gernander led the VUHS offense with Tembruell earning 2 RBIs, Gernander hitting three times and both players tallying two stolen bases.
And Enosburg downed Vergennes, 10-2, on Tuesday. Bertrand dinged a homer for the Commodores, and Jewell got an RBI as part of her two-for-three hitting.
More News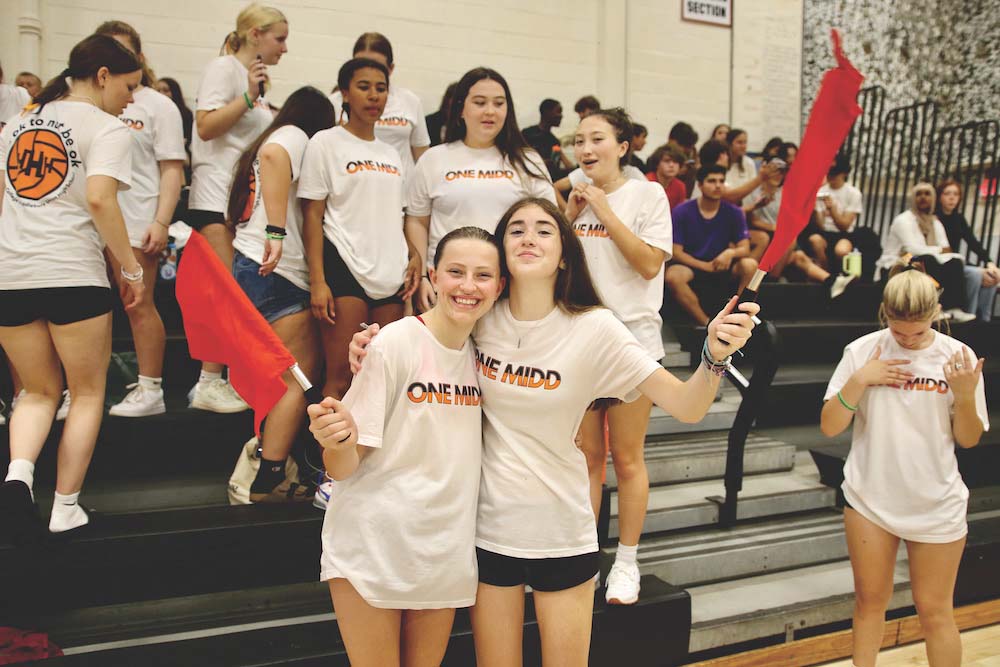 Considering the Middlebury Union High School volleyball team's decidedly successful record … (read more)
In a hard-fought girls' soccer match on this past Saturday, Middlebury outlasted Vergennes … (read more)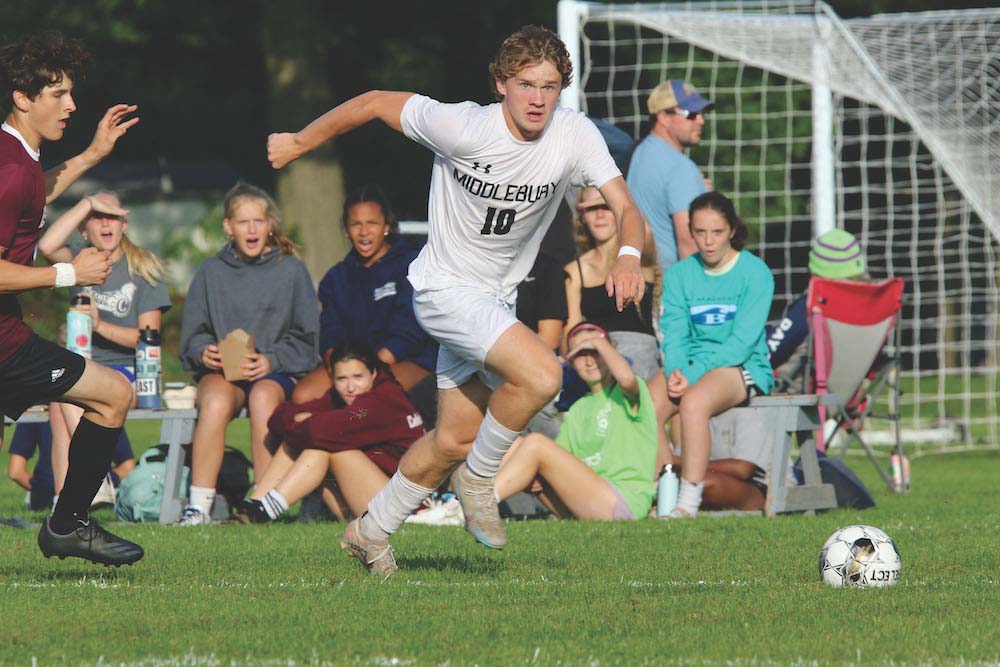 The Middlebury Union High School boys' soccer team survived a scoreless first half in whic … (read more)