Stone Mill preps for reopening success
Stacey and I have been consistent in believing that all ships rise, so the more small businesses we can get here, the more likely more will come.
— Mary Cullinane
MIDDLEBURY — It was a wonderful plan for the old Stone Mill, an historic downtown building that needed TLC and more active use. Mary Cullinane and Stacey Rainey bought the venerable structure from Middlebury College in late 2018 and spent the next year transforming it into a hub for retail, dining, shared office space and Airbnb lodging.
Stone Mill was just coming into its own in March 2020 when the coronavirus pandemic took hold. Emergency health rules put most businesses and hotels temporarily out of commission, and the Stone Mill was no exception.
Fast forward 13 months, and the Stone Mill has joined many other enterprises in emerging — at least partially — from their COVID cocoons. Cullinane and Rainey late last week announced they'd landed a new tenant, the Vermont Eclectic Co. out of Woodstock, to join a mix that already includes Dedalus Wine & Cheese, Slate Home, Lost Monarch coffee shop, and the "Stone Mill Collection," offering a sampling of the founders' favorites.
Mad Taco restaurant continues to persevere in its Stone Mill location.
"Every month we're seeing improvements. I think the summer is going to be great," Rainey said during an interview late last week.
Vermont Eclectic Co., due to move into Stone Mill on May 15, makes unique T-shirts showcasing Vermont artists, "each of whom has created unique and custom artwork that expresses their own passion for the Green Mountain State — the land, the people, the culture, the sense of humor," according to the company website. They recently commissioned a Middlebury T-shirt in collaboration with Addison County artist Pam Fogg.
"We're jazzed to have another small business located here that celebrates the talented people of Vermont," Rainey said of the new addition.
Another new wrinkle was added to the mill's market space two weeks ago: a kitchen stall that includes a nice selection of kitchenware, including handy gadgets, measuring cups and bowls, coffee and tea accessories, serving ware, bakeware, and spices.
"We thought about what was missing in Middlebury and what we might want to add to the mix of items locally available," Rainey said. "Knowing that Kiss the Cook left town a while ago, there was this lack of options to get basic kitchen and cooking items. We went about sourcing some items that we liked and thought folks in the area would like."
Middlebury suffered a bunch of business closings last year due to the COVID-19 pandemic, a downtown tunnel project that will conclude this August, and consumers transitioning to more online shopping.
Cullinane and Rainey believe Stone Mill can be an important partner in the economic renaissance of downtown Middlebury, along with the Better Middlebury Partnership's "Kick Start" program that's providing incentives to businesses the partnership hopes will fill several vacant storefronts.
For its part, Stone Mill can partner with new or growing businesses that want to increase its profile without having to invest in a new store and the risks such a leap can bring. At Stone Mill, vendors occupy a relatively small space, and its sales are rung up at a central register.
"What the Stone Mill has done is provide a lower-risk opportunity for businesses to come to Middlebury," Cullinane said. "Stacey and I have been consistent in believing that all ships rise, so the more small businesses we can get here, the more likely more will come."
Like their tenants, Rainey and Cullinane have had to hunker down and economize in order to weather the pandemic. Since their enterprise was new, it didn't have a previous year's financials to submit to qualify for state/deferral COVID-19 relief programs, according to Cullinane. So both partners take turns behind the cash register, as businesses hasn't been brisk enough to hire a cashier. They're also handling cleanup of the mill's co-working space.
Fortunately, the Stone Mill is eligible for help through the local Table 21 charity, which has been giving grants to farms, restaurants and retailers facing economic hardship during the pandemic.
"We will be applying (to Table 21)," Cullinane said. "When we started this, the business model worked with Airbnb  working. So this past year, it hasn't worked. But we're committed to Middlebury. We've made it through, and as so many small businesses have done everything they could to make that happen."
Stone Mill will offer shopping indoors and out beginning May 22, when it resumes its weekly outdoor markets. Each Saturday afternoon through October, five or six rotating vendors will take a spot — for free — outside the mill. Regular vendors have included Brandon's DSKI Designs, offering leather goods, including wallets and bags; baked goods by Molly Francis of Banoffi & Such of Shoreham; and Long Trail Enamels of Middlebury.
The outdoor markets will last from noon-4 p.m. (weather permitting).
Current Stone Mill market indoor hours are noon to 5 p.m. on Wednesday through Sunday, with the potential of added hours as summer gets closer.
"It's exciting," Cullinane said. "We should all be hopeful for what Middlebury is going to look like in a couple of months."
More information about the Stone Mill can be found at stonemillvt.com.
Reporter John Flowers is at [email protected].
More News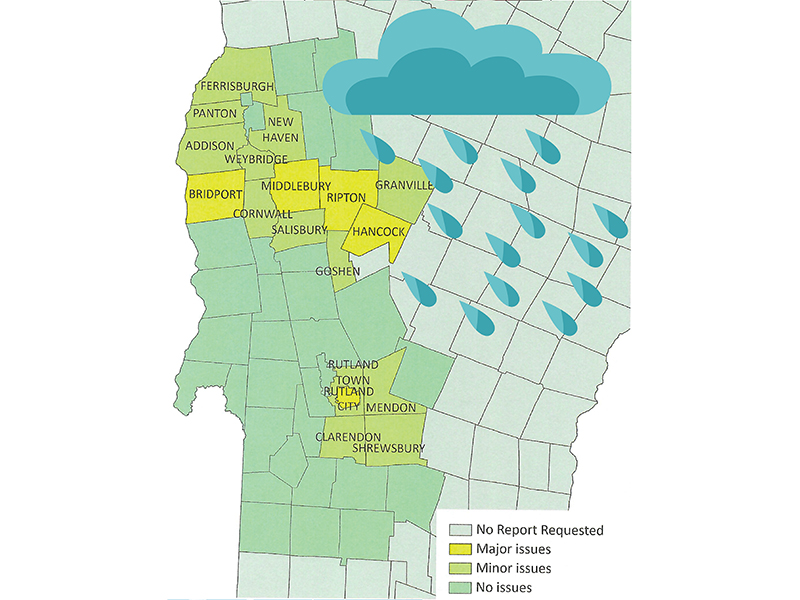 Local towns may get federal money to pay for more than a million dollars in cleanup and re … (read more)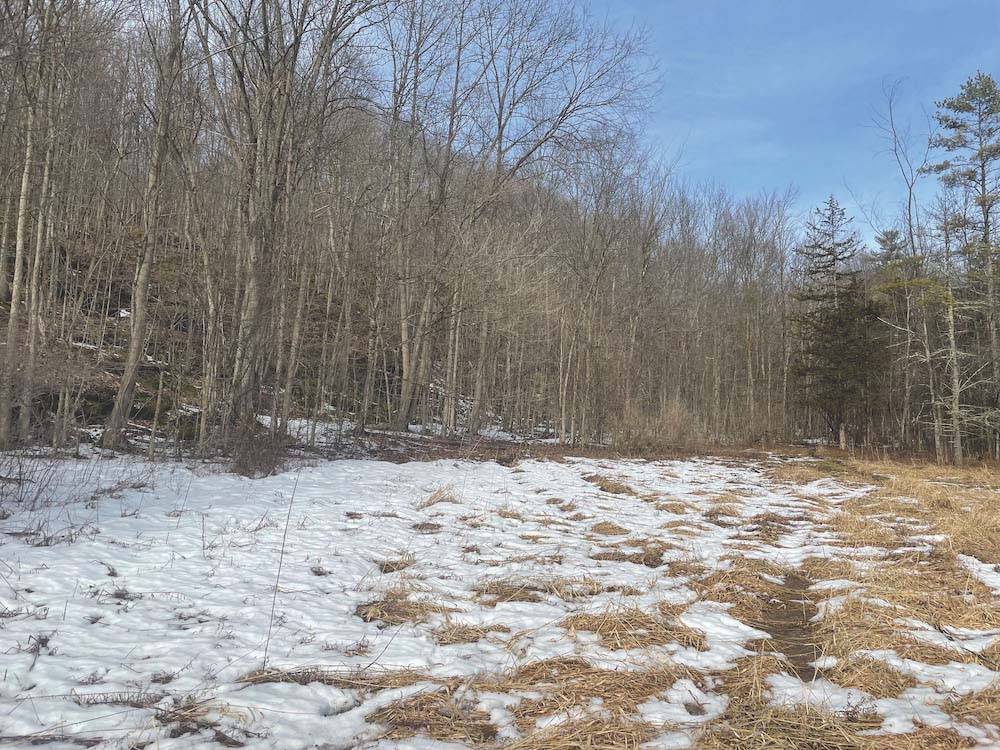 The Vermont Fish and Wildlife Department is putting $566,667 in grant money toward conserv … (read more)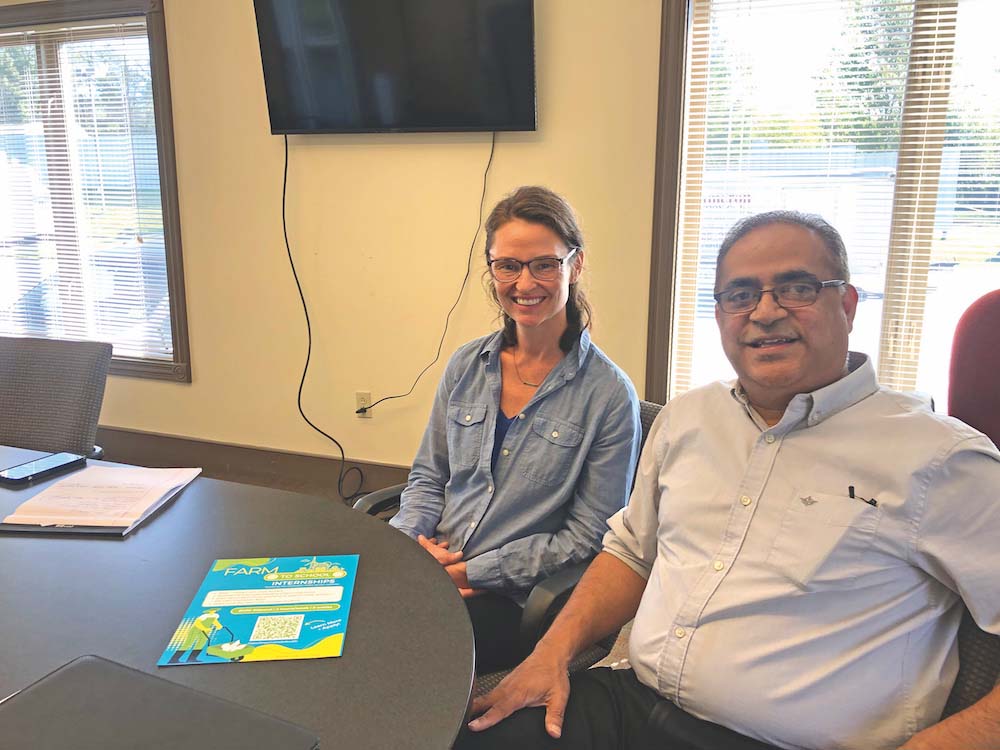 Like most things, the future of agriculture in Vermont lies in the hands of younger genera … (read more)