MUHS boys' hockey falls in semi
WATERBURY — Undefeated top seed Harwood on Saturday defeated the No. 5 Middlebury Union High school boys' hockey team, 3-0, in a Saturday semifinal.
Harwood improved to 8-0 by topping the Tigers, the Highlanders' second victory in two outings over MUHS this winter.
Highlander Finn O'Hara scored a hat trick, including two shorthanded breakaway goals. His first shorthanded strike came early in the first period, and his second shorthanded goal came late in the third and made it 3-0. Harwood also got outstanding goaltending from Liam Guyette, who stopped 29 MUHS shots.
Goalie Giles Heilman made 25 saves for the Tigers, who finished a successful season at 6-3, a record that included two playoff victories.
The No. 5 Tigers had advanced to Saturday's semifinal by topping host No. 4 Lyndon on Wednesday, 3-1. Iain Olsen led the Tiger attack with two goals and an assist, Tucker Stearns scored once and set up a goal, Andy Giorgio chipped in an assist, and Heilman made 19 saves. Lyndon wrapped up the season with a record of 3-2.
More News
Tiger boys' cross-country team held off runners from Burr & Burton, VUHS and Mount Abe in … (read more)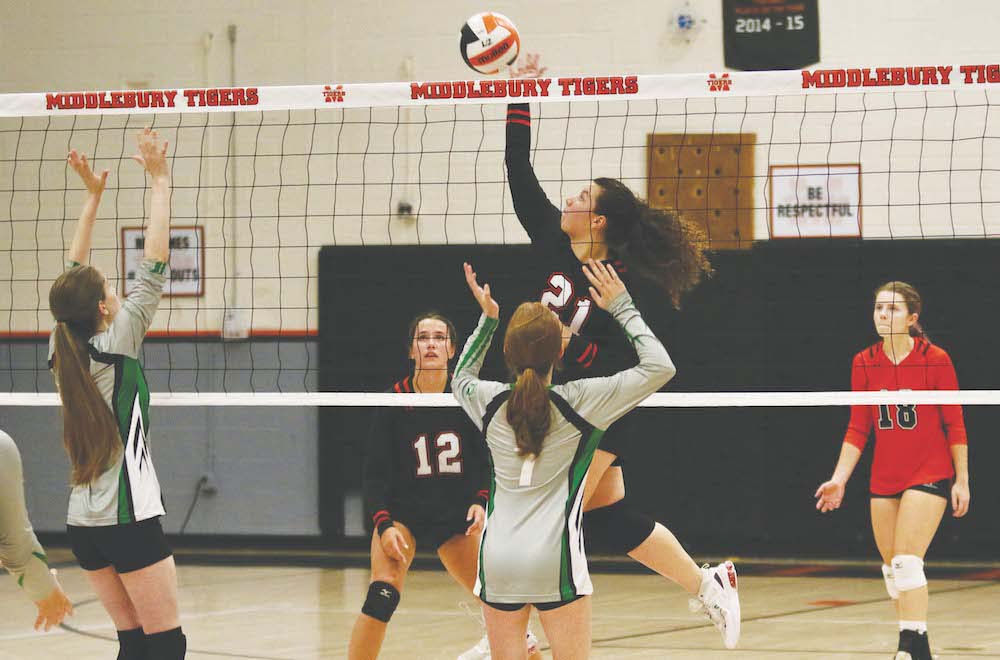 The first-year Middlebury Union High School girls' varsity volleyball team continued its r … (read more)
I gave Bill Lee a call last week, hoping he was at his home in Craftsbury and we might arr … (read more)