Local teens deliver Passover gifts
ADDISON COUNTY — For the second year in a row, one of the most important holidays in the Jewish community, Passover, will be disrupted by the pandemic.
"Once a year, Jews devote a whole week to recalling the events of the Exodus," explained Sarit Katzew, the director of education at Havurah of Addison County. "One way they do this is through the meals known as the Seders, which are integral to the Passover celebration. The Haggadah is read, which is a text adapted over generations that tells this story of liberation.
"Most importantly it is a time to gather in community, reflect on the rituals and themes of the holiday and to be reminded that slavery still exists in many forms, and it is our job to help others out of bondage."
Gathering together is key.
"I've done Zoom; it's not the same," said Katzew. "My parents are a rabbi and a cantor, and Passover is our jam. We write parody songs for it. We fly in people from all over. If there is going to be an event in the Katzew household, it's going to be Passover."
Katzew's sister lives in Israel, and they usually see each other at Passover. This will be the second year they miss out on being together. "It's been really hard this past year," Katzew said.
It's been a difficult year for many. That's why Katzew and the leadership team at Havurah wanted to do something special for the community this Passover, which begins on Saturday.
They had been periodically sending out postcards to connect with members, and they've been seeing each other on Zoom for worship services and Hebrew school. But a second pandemic Passover called for something "a little more tangible," Katzew said.
Plus, they had money leftover in the budget that during a normal year would have gone toward food for in-person gatherings.
They decided to assemble Passover gift bags. Havurah member Rebekah Irwin sourced goodies from local businesses — One Dollar Market, Otter Creek Bakery, Vermont Soap, Bees Wrap, and New Leaf Organics — to fill up the bags, which would be distributed to all 70 of the Havurah families in the county.
And they picked a special group to take responsibility for the project: the six local teens who have been preparing for their B-Mitzvahs — that's the gender-neutral term for the Jewish coming-of-age ceremony — but whose events have been canceled or postponed because of the pandemic.
"I was looking forward to my ceremony and celebration with friends and family, and I was having fun volunteering every week at Project Independence, too (a community project is part of our preparation)," said Ruby Harrison-Irwin, one of the B-Mitzvah kids from Middlebury. "I was sad when all of those things were put on hold. (And still are on hold!)"
"Traditionally, Bar or Bat Mitzvah is a marker of assuming a new role in the community," explained Katzew. A big part of that new role is being called upon to participate in the community. And being counted — literally.
For example, when Jews are mourning a lost loved one, they need 10 people present to say the Kaddish. But only those who have reached their B-Mitzvah can be counted. "What an 8-year-old can understand around death and loss and mourning is different from what a teen can understand," said Katzew. Those who have crossed the B-Mitzvah threshold "can be counted to help someone else work through their grief." 
The six local teens — Ruby Harrison-Irwin, Sarah Benz, Nathan Stefani, Ruby Hellier, Leila Stillman-Utterback and Mia Kutchukian — were called upon for a more joyful task this time: to bring gifts and offer some much-needed connection to their community.
As a bonus, the cohort got to hang out together in person at an outdoor, socially distant gift-bag-packing party last weekend. They gathered at New Leaf Organics Farm, which is owned by Havurah member Jill Kopel.
"It was one of the first chances in the past year to be in person with a community," said Sarah Benz, who is from Middlebury.
"It was also a beautiful day out, and getting the chance to be outside and laugh with people was really great," said 13-year-old Leila Stillman-Utterback from Weybridge.
After they packed up the gift bags (which also included hand-written notes and haroset recipes from around the world) the teens delivered them to each and every Havurah family in the county.
Mia Kutchukian, one of the B-Mitzvah kids from Vergennes, said the recipients were surprised and appreciative. "It gave me a chance to see and get caught up with people I haven't been in touch with since pre-pandemic," she said.
Katzew said the thank-you notes from recipients began pouring in immediately. "It made people feel special and remembered," she said.
***
Havurah is hosting a "Passover check-in" for the community on Zoom on Sunday evening. Find the link at havurahaddisoncounty.org.
More News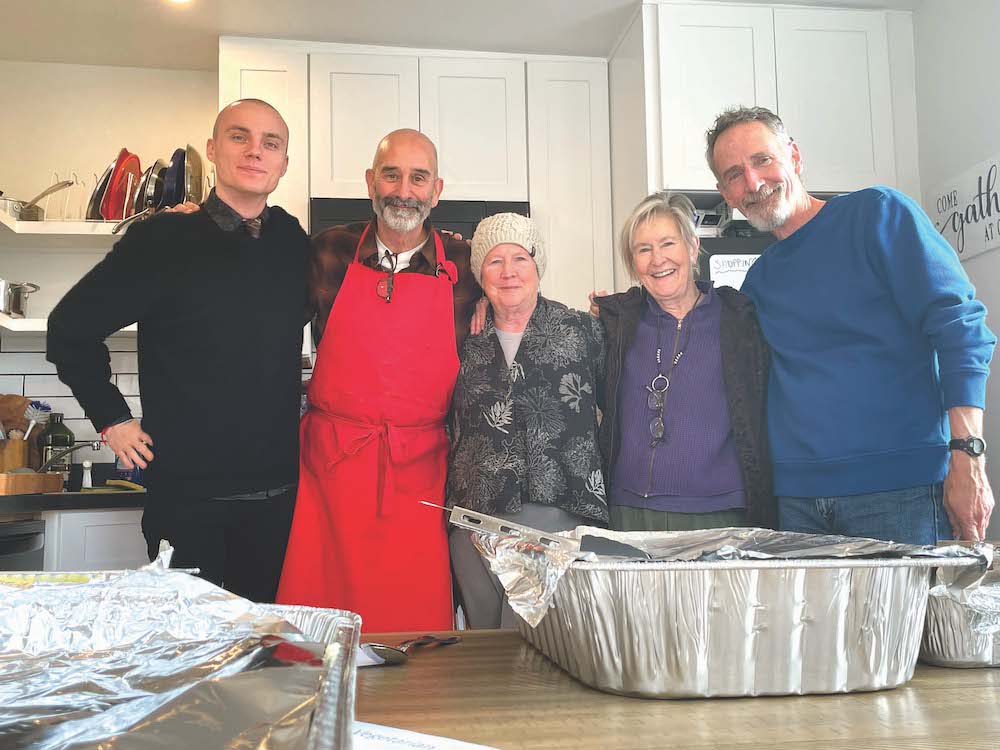 This past Thanksgiving, Nov. 23, saw almost 60 people converge upon the 1,400-square-foot … (read more)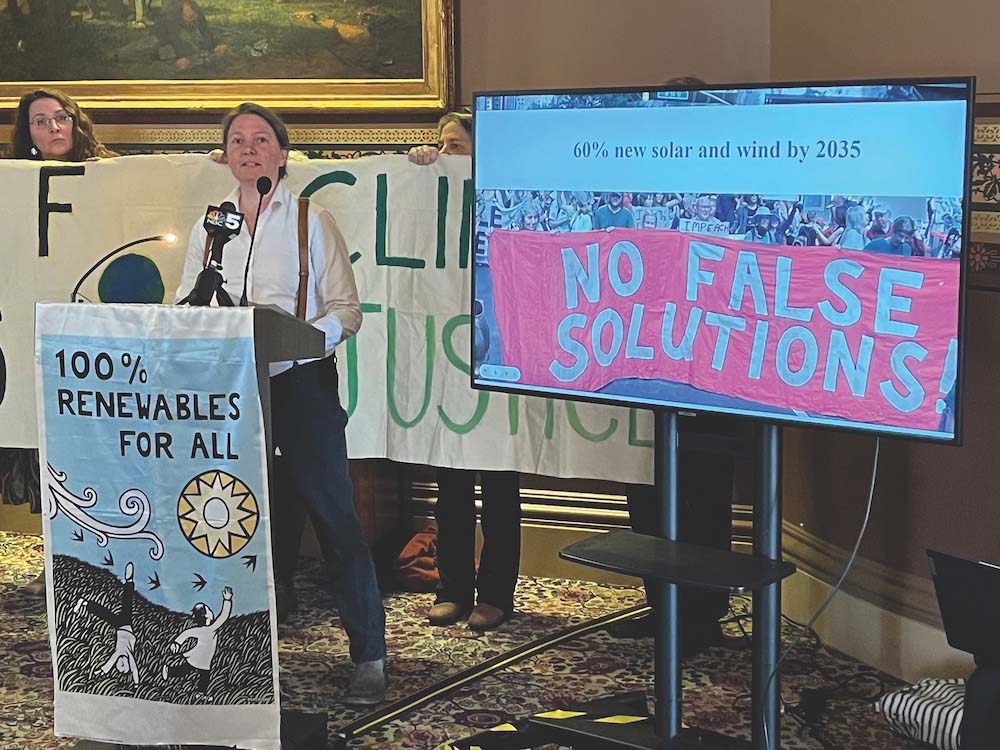 Two state lawmakers are urging Addison County folks not to ease up on efforts to battle cl … (read more)
Hunters during the 16-day deer rifle season that concluded on Sunday brought what was, acc … (read more)