New Vergennes restaurant fulfills dream
VERGENNES — The owners of Rockers Pizzeria literally came from opposite ends of the continent to bring pizza and other family fare to 191 Main St. in downtown Vergennes.
But Jon Zimmers, a Philadelphia native, and Arielle Liu, who grew up in San Francisco, don't have to travel far to run the business they opened in mid-November.
In 2015 the couple bought a Ferrisburgh home a few miles outside of Vergennes, and when Zimmers lost his longtime job as a mechanic in Burlington due to COVID downsizing, they decided it was time to combine Liu's cooking skills — 14 years in two Chittenden County pizza eateries — with one of Zimmers' dreams.
"I've always wanted a pizza place," Zimmers said. "I've always loved them. I thought they were good businesses."
And they saw opportunity in Vergennes — no pizza place doing delivery, and the former home of Luigi's Italian Specialties was on the market. They struck a deal in midsummer and began extensive cleaning, purchasing and renovations in time to open by Nov. 16.
"I thought it would work out for this town," Liu said. "It was the one thing everyone wants, but it was not here."
Their menu is broader — offering calzones, sandwiches (yes, including Philly cheesesteaks), salads, burgers, chicken tenders, pasta dishes, and appetizers — and they believe it can appeal to families on budgets. 
"We love the restaurants in this town, and we'd always go out to dinner here," Zimmers said. "But these restaurants aren't family restaurants, they're more dining experience restaurants, and there's nothing wrong with that. That's great, and the food is awesome. But this town needed something that is like a family restaurant."
BACKSTORY
But how did two people who grew up about 2,870 miles apart meet? It started with similar decisions, almost on whims, to head to Burlington.
Liu, now 32, came first, in 2007 on a three-day bus ride. She said she didn't really intend to stay, but found work at Manhattan Pizza, where she cooked for 12 years until switching to another eatery in Colchester.
"I grew up right in the center of the city, right in San Francisco, for about nine years, and I just wanted to do something different, and I had a friend who said he used to live in Vermont, so I just went with him," Liu said.
Zimmers, now 42, had left high school to start working in a garage at age 15. He said he was gradually becoming disenchanted with his lifestyle in Philadelphia:
"I was just kind of tired of being around the big city. Nobody was changing anything about their lives. Everything was always kind of the same. My friends always did the same thing. We'd go to work and go out. It was the same thing over and over again. I was looking for a change." 
Zimmers became friendly with someone who had a Burlington connection, and decided to check it out for three weeks that summer. He ended up applying for a mechanic job and keeping it until this past year.
"I really liked it here. It was a small town, quiet, a change of pace, definitely, than being in Philadelphia," he said.
A mutual friend took him to Manhattan Pizza, and he became a regular. Zimmer and Liu were introduced after they caught each other's attention.
"He would frequent the bar, and I would be in the back watching him," Liu said.
"I'd watch her through the window in the kitchen," Zimmers said. "I noticed her more, I think."
They started dating late in 2009 and now have a 7-year-old daughter, Riley.
UP AND RUNNING
Although they had looked at Luigi's and at least one other pizza place earlier, Zimmers' 2020 layoff created urgency, and they renewed negotiations that this time were more successful.
But they discovered once inside the space to started renovating that conditions and equipment were worse than expected: Their initial investment in fix-up more than doubled.
"Just about everything needed to be replaced," Zimmers said. "It was never maintained."
Still with help from friends and Zimmers' own construction experience as factors, they believe the costs were kept manageable.
Basically, they said they put all their chips on their table to open Rockers — they chose the name because of Liu's musical ability and their mutual love of music — and because of their belief in the niche the business can fill and their ability to run it, even though they were opening up during a pandemic.
"The question did come up, are we crazy? I would ask her every night, 'Am I nuts for doing this?'" Zimmers said.
How did Liu respond?
"I said no, because everything was going the takeout route anyway. And I felt like it would work out for us, especially with pizza, sandwiches and burgers, the things that everyone wants, the staples," Liu said.
And they said despite predictable ups and downs, it has worked out. Things started with a bang.
"We were thinking on a crazy busy night we would sell 50 pizzas," Zimmers said. "Well, it was more like 180. And being like we make our own food, we make our own dough, she stretches her own dough, we were here until two o'clock in the morning every night … It was really hard for the first month-and-a-half."
Things settled into a rhythm.
"We finally got a schedule. We've got a good crew now," Zimmers said, with about a dozen full- or part-time employees.
Then came the city-area's post-holiday COVID outbreak centered on a local church. They said their business and that of other shops dropped off.
But since then things have bounced back again, with delivery playing an important role.
"The community was there. We have regulars that come all the time, and we adjusted hours to save a little bit," Zimmers said. "We are making enough to pay our bills, and that's all we really care about. We're making enough to survive and get by on, and we're happy."
Especially, they said, they are pleased because that's Rockers Pizzeria's status quo during a pandemic in the slowest time of the year for restaurants.
"We feel if we can make it through a winter during COVID we'll be all set," Zimmers said. "And so far we're doing great. I will say the community has been awesome in supporting us."
More News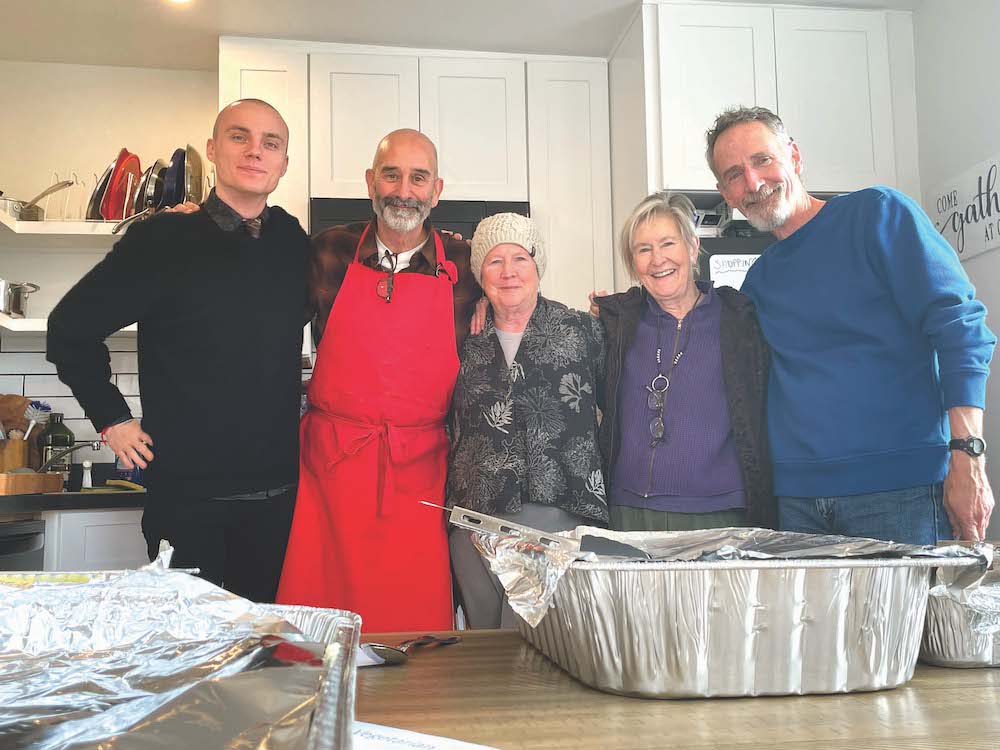 This past Thanksgiving, Nov. 23, saw almost 60 people converge upon the 1,400-square-foot … (read more)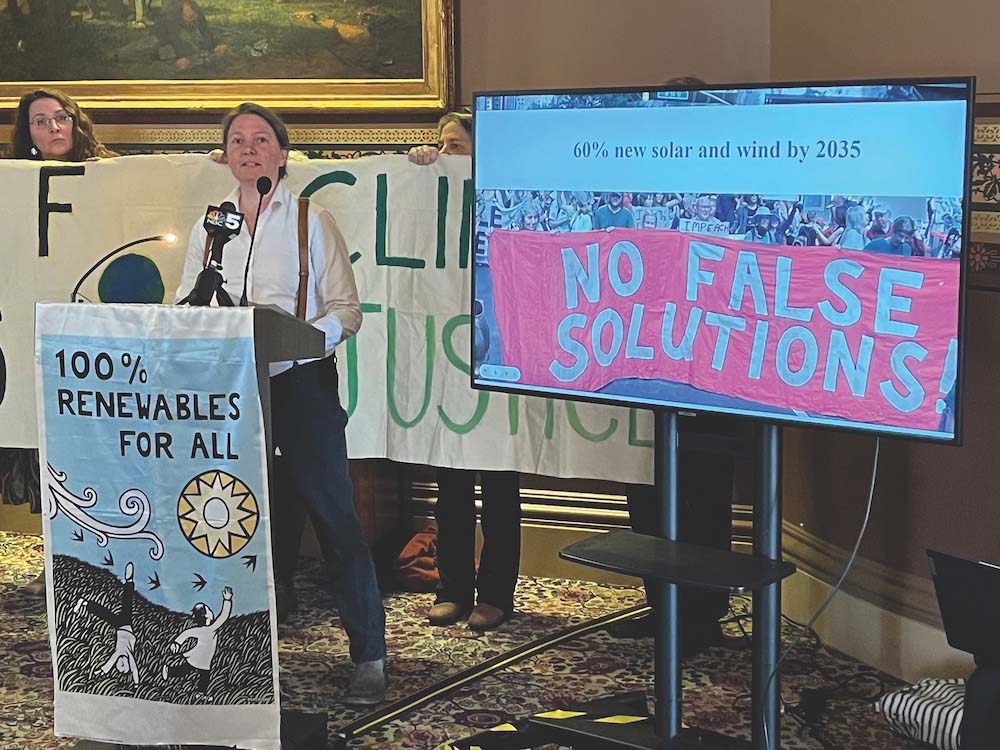 Two state lawmakers are urging Addison County folks not to ease up on efforts to battle cl … (read more)
Hunters during the 16-day deer rifle season that concluded on Sunday brought what was, acc … (read more)