Football teams enter playoffs
ADDISON COUNTY — As the high school football postseason opened on Tuesday, the season came to an end for both Middlebury and Otter Valley in Rutland Region play. 
The 4-4 Mount Abraham-Vergennes cooperative team is scheduled to open the playoffs in the Burlington Region on Friday. The Eagles drew the No. 5 seed out of the hat and will visit No. 4 Essex at 4 p.m.
TIGERS
Host No. 4 Fair Haven made it a season sweep of the No. 5 Tigers with a 31-7 victory on Tuesday. The Slaters took a 24-0 halftime lead and picked off six passes, two each by Kohlby Murray and Sawyer Ramey. Ramey tossed three touchdown passes to pace the attack, and Evan Reed caught a TD pass and kicked a field goal. 
The Slaters, who earlier won, 24-20, at MUHS, improved to 7-2, and the Tigers finished at 5-5.
OTTERS
Also on Tuesday host Rutland (6-3) picked off three passes in defeating OV, 17-7. One of those interceptions killed an OV fourth-quarter drive with the score 10-7. The Raiders then scored to clinch the win. Luca Polli tossed a TD pass to Aidan Blier for the 3-7 Otters. 
REGULAR SEASON
Teams' regular seasons wrapped up last week.
On Oct. 21 host Rutland edged the Tigers, 23-20, in overtime. Nikolai Luksch's 30-yard field goal gave the Tigers a 20-17 lead in OT, but then the Raiders won on an Evan Pockette toss to Steve Postemski.
MUHS took an early lead on a Luksch field goal after a long pass from Ryan Thomas-Danyow to Cooper Laroche.
Rutland led entering the fourth quarter, but the Tigers tied the game on two Zach Bean TD passes, one to Mason Kaufmann and one to Gabe Dunn. A Penn Riley interception set up one of those TDs. 
In Brandon on Oct. 21 Fair Haven topped OV, 35-19. For the Slaters, Reed tossed three touchdown passes and Ramey threw for two.
Alex Polli tossed a pair of TDs to Brady Diaz, and Luca Polli found Derek Raymond in the end zone for the Otters. 
On Friday visiting Hartford became the first team to score more than three touchdowns this fall vs. MUHS in a 42-14 runaway.  
On Saturday the Eagles cruised to a 49-16 victory over visiting Milton. Caleb Russell threw for 240 yards and four touchdowns, while Adam Mansfield threw for 129 yards and three scores, kicked a 47-yard field goal, caught three passes and scored once. 
Also contributing were Noah Gargano, five catches for 171 yards and two scores; Nate Lavoie, three catches for 40 yards and two scores; Tristan Parker, three catches for 29 yards and a score; Ian Funke, two catches for 21 yards and a TD; and Colby Pierro, one catch. 
The Mount Abe defense picked off six passes; making interceptions were Collin Dupoise, Gargano, Lucas Allen, Ryan Stoddard, Jameson Couture and Russell.
Also on Saturday host OV topped Mill River, 41-20. Alex and Luca Polli each threw for three touchdowns.
Diaz caught two TD passes, and Dylan Gaboriault, Casey McMullen, Aidan Blier and Luciano Falco each added one TD reception.
More News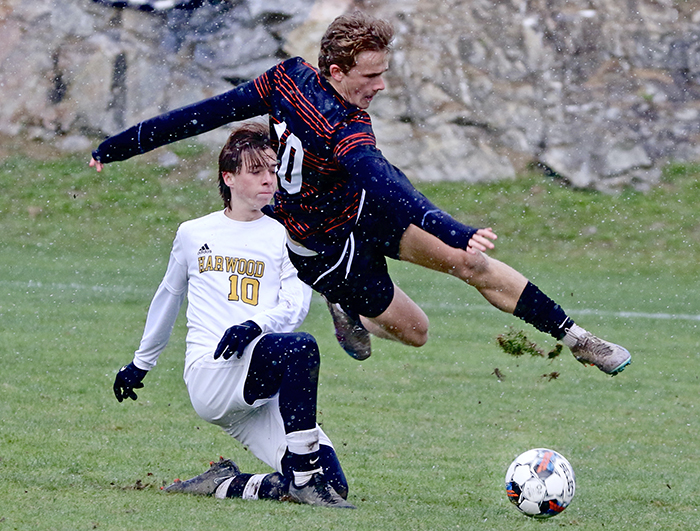 Seven local high school boys' soccer players were named to the Division II or III All-Stat … (read more)
Five area high school girls' soccer players were named either Division I or D-II All-State … (read more)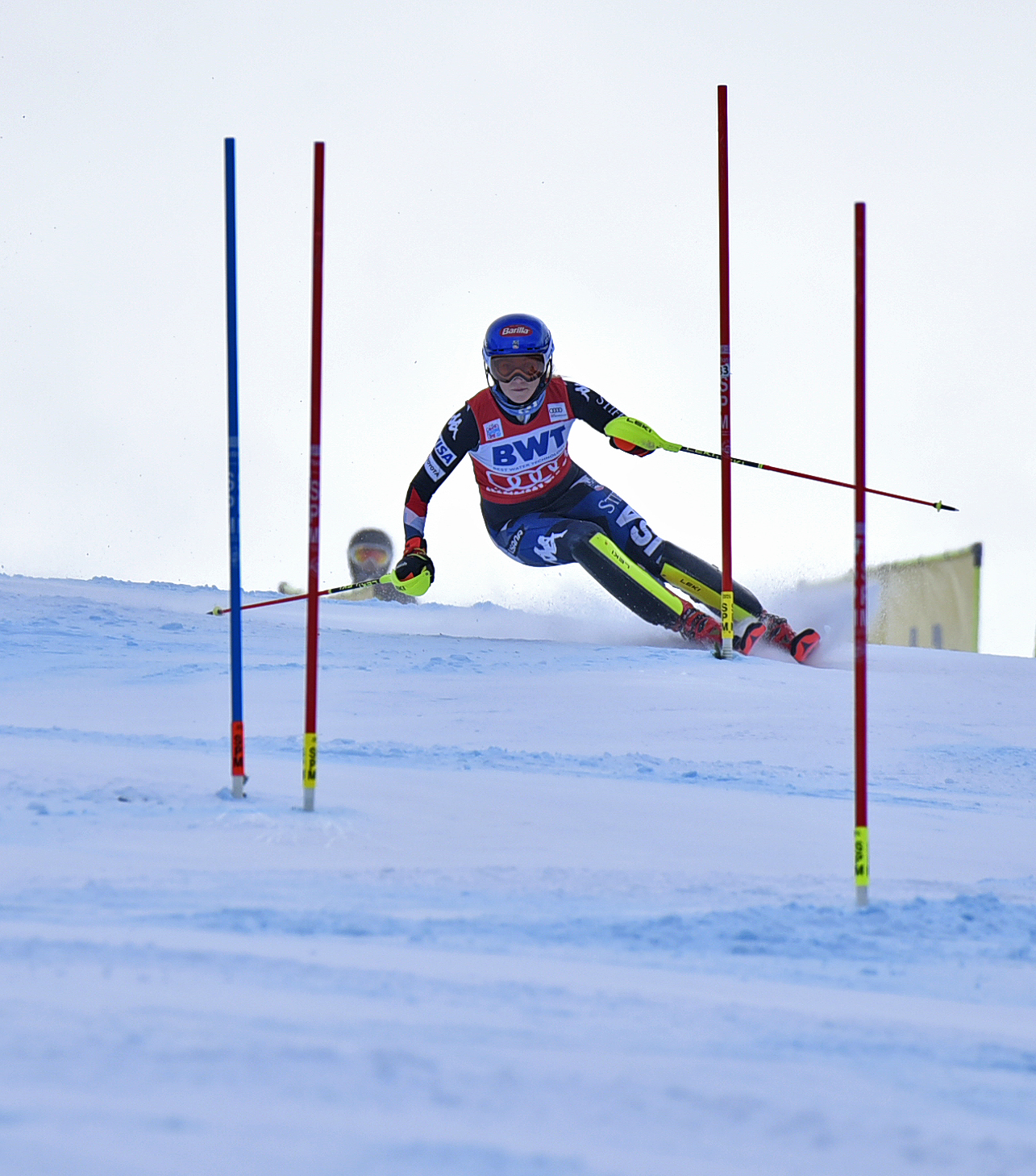 "To be perfectly frank, I'm not sure I'm in a position to win either of these races," Mika … (read more)