Soccer pairings: VUHS boys seeded No. 1; Tiger boys & VUHS girls get no. 4 nods
ADDISON COUNTY — The Vergennes Union High School boys' soccer team earned its first-ever No. 1 seed when the Vermont Principals' Association released soccer pairings Monday morning, while the Commodore girls' and Middlebury boys' soccer programs also will host games after receiving No. 4 seeds.
After getting a first-round bye, the 7-1-1 Commodore boys will begin their quest for a Division III title on Friday at 3 p.m. They will play either No. 8 Mill River (6-4) or No. 9 Hazen (4-3).
Also in D-III the Otter Valley boys (3-5) received the No. 10 seed and will visit No. 7 Enosburg on Tuesday at 3 p.m. If the Otters pull off the upset they would almost certainly face undefeated No. 2 Fairfax in the next round on Friday.
In D-II the No. 4 Tiger boys (5-2-1) will host No. 13 Lyndon (2-5) on Tuesday at 3 p.m. A victory could mean a Friday visit from No. 12 Mount Abraham (2-6) if the Eagles upset No. 5 Woodstock (5-2-1) on Tuesday. The Tiger boys lost only to undefeated Milton this fall. Milton, the top seed, looms as the Tigers' possible semifinal foe.
The 4-2-3 Commodore girls, finalists in each of the past two seasons in D-III, will open their title quest by hosting No. 13 Peoples on Wednesday at 3 p.m. If VUHS avoids the upset, the team's probable foe in a Saturday quarterfinal would be No. 5 Green Mountain Union (7-4). Game times for all the girls' Saturday quarterfinals are to be announced.
The other three local girls teams will compete in D-II. No. 11 OV (4-5) received the highest seed and will visit No. 6 Milton (6-2) on Tuesday at 3 p.m. The winner of that game moves to a Saturday quarterfinal, with the opponent whoever prevails between No. 14 Mount Abe (1-8) and No. 3 U-32 (7-1) at Wednesday at 4 p.m.
No. 13 MUHS (1-5-2) opens at No. 4 Montpelier (6-1) on Wednesday at 5 p.m. An upset there would move the Tigers onto Saturday, and probably a date with No. 5 Rice.
More News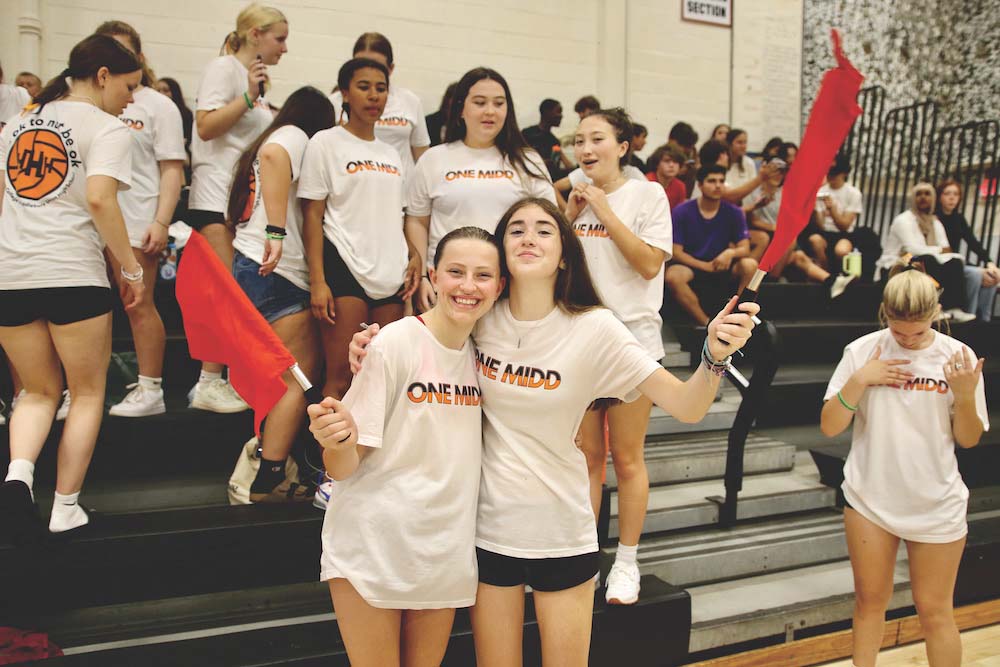 Considering the Middlebury Union High School volleyball team's decidedly successful record … (read more)
In a hard-fought girls' soccer match on this past Saturday, Middlebury outlasted Vergennes … (read more)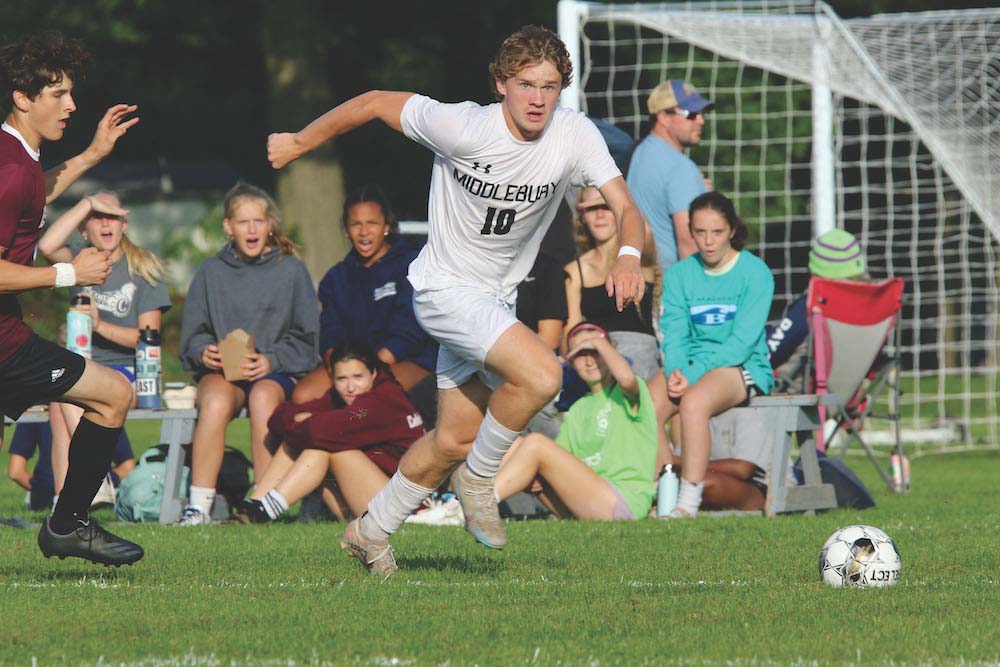 The Middlebury Union High School boys' soccer team survived a scoreless first half in whic … (read more)