Vergennes Manager Hofman and city agree to part ways
VERGENNES — The Vergennes City Council and Vergennes City Manager have reached a "Separation Agreement," Mayor Lynn Donnelly announced at the end of a 90-minute closed door council meeting on Wednesday night.
Donnelly told the Independent after the meeting "the attorneys are working" out how long Hofman will stay on, "but we anticipate him to be on for 30 days."
"But again, that has not been totally confirmed, but I think that's fair to say that's the expectation," Donnelly added before declining to discuss any further details. 
At the end of the session, the council shared a document online that read, "RESOLVED, that the City enters into a Separation Agreement to ensure a successful conclusion the to City Manager's employment with the City of Vergennes, and to allow the City and the City Manager to move forward productively." 
The document authorized Donnelly to sign on the city's behalf. The meeting, the third held behind closed doors to discuss Hofman's job status since Oct. 13, then adjourned. Hofman also twice met with Donnelly and Councilor Jill Murray-Killon, both authorized by the council to speak on its behalf, to discuss the situation.
Donnelly told the Independent previously that Hofman's performance in his job was not in questionduring the sessions, but that he had a "personal issue" and was not sure he wished to continue in his position. 
Since coming on the job in January Hofman has been credited with good fiscal work, including budgeting and coming up with a plan to fund a sewer system rebuild, and also bringing communities together to cooperate when the COVID-19 pandemic struck. 
But the heads of the city's planning commission and recreation committee wrote letters to the council this summer criticizing his leadership style, and a pool employee wrote to the council what the recreation committee head called a "whistleblower letter" complaining about Hofman. Several residents have also emailed the council and theIndependentand complained in public meetings about his alleged defensive and combative tone and his role in the July 16 meeting that led to the resignation of Mayor Jeff Fritz and three other council members. 
More News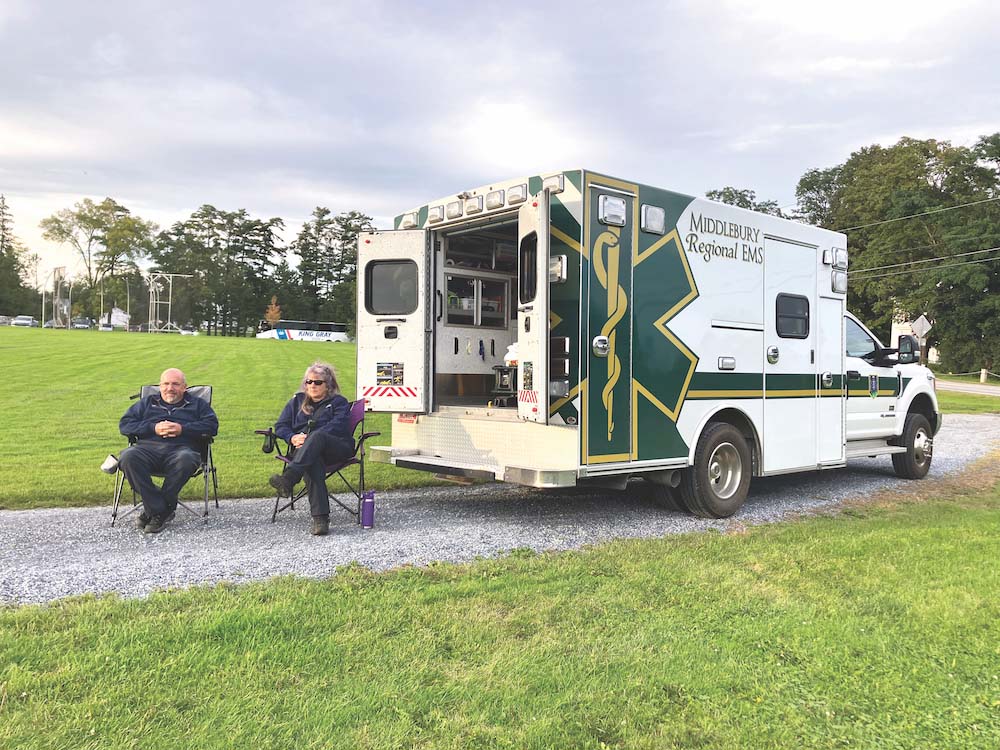 Middlebury Regional Emergency Medical Services wants to eliminate its annual Town Meeting … (read more)
Middlebury police are investigating the death of a Middlebury College junior and say the p … (read more)
In the course of her almost 101 years on Earth, Vergennes resident Margaret Clifford, bett … (read more)