Vergennes council candidates make their pitches (part 2)
This is the second of two stories in which we introduce readers to the 14 candidates for Vergennes City Council. Read the first here.
VERGENNES — On Tuesday, Sept. 22, and in mail-in balloting before then, Vergennes residents will pick four new Vergennes City Council members from possibly the most crowded field in city history. 
After the mayor and three councilors resigned between Aug. 1 and 10, 14 candidates filed to be on a ballot for a special election that, after consultation with state election officials, the remaining three councilors and city officials set for Tuesday, Sept. 22.
The ballot includes a number of veterans of the city's public sector and a number of newcomers to the civic arena, all of whom say they want to serve and improve the city.
Five candidates are running solely for a term that will expire in March of 2021: Mike Daniels, Mel Hawley, Ian Huizenga, David Small and Rainwalker Winterpainter. 
Five are running for a term that will expire in March of 2022: Dickie Austin, Beverly Biello, Ziggy Comeau, Jill Murray-Killon and Randy Ouellette. 
Four more filed paper work for both seats: Justin Bassett, Julian Cesner, Michael Djordjevic and Raymond Paul. 
If one or more of those candidates wins both seats, he/they would have to choose between the two terms. The newly reconfigured council would then make one or more appointments to fill out the panel.
All candidates were asked to supply a picture and answer these three questions briefly: 
1. Please offer two or three sentences about your biography, work and qualifications for the position.
2. What issues do you believe are most critical and might have prompted you to run for a seat on the council?
3. Why should your fellow residents consider voting for you?
The Independent divided the field alphabetically. Hawley, Huizenga, Murray-Killon, Ouellette,  Paul, Small and Winterpainter have their say in this issue. 
Austin, Bassett, Biello, Cesner, Comeau, Daniels and Djordjevic were featured in the Sept. 10 issue. Their remarks may be found at (insert link). Remarks from the candidates in today's issue will also be available online to all readers, whether they are subscribers or not. 
MEL HAWLEY
1. Biography
I am running for one of the four vacant seats on the City Council. I am very much interested in serving the community again, having last served as your City Manager … My wife Laurie and I are lifelong residents of Vergennes. My first involvement with City government was an appointment to the planning commission and zoning board of adjustment in 1976 shortly after graduating from UVM. The City Council appointed me as City Clerk/Treasurer in October 1977. I continued in that capacity for three and a half years until being appointed City Manager in February 1981. After 17 years as City Manager, I went to work for Country Home Products (DR Power) as Facilities Manager and Special Projects Manager before returning as City Manager in 2008. I retired at the end of August 2018. During some of my time at Country Home Products, I was a member of the Board of Listers and part-time zoning administrator for the City. During my years as City Manager, I served as zoning administrator, clerk of the planning commission, delinquent tax collector, health officer, tree warden and for a number of years represented the City of Vergennes as one of the delegates to the Addison County Regional Planning Commission and Transportation Advisory Committee and the City's representative on the Addison County Solid Waste District Board of Supervisors.
2. Critical issues
The most critical issue facing the City is the aging wastewater treatment system. The city's first wastewater treatment plant was put on line in 1962. The pump station on Macdonough Drive was not sufficiently sized to move the wastewater from the east side of Otter Creek to the plant during rainy conditions due to extreme infiltration. The major upgrades in 1979 and 2001 fell short of addressing the combined sewer overflows. I was not City Manager during either of these upgrades. That being said, my knowledge of the existing treatment plant and condition of the collection system should assist the City Council in making decisions related to this capital investment. This project should greatly reduce the impact on Otter Creek and Lake Champlain. 
3. Why vote for you?
The position I am seeking is one of the two seats with a term expiring in March (2021). I am hoping to restore confidence in your City Council. I am extremely fortunate and grateful to have had the opportunity to serve my hometown. It would be an honor and privilege to serve the community as a member of the City Council. I am hoping that voters will value my experience and historical knowledge. I look forward to working for you again. I would appreciate your vote on September 22.
IAN HUIZENGA
1. Biography
I have lived in Vergennes for 11 years and in Addison County on and off for 35. I opened Bar Antidote in downtown Vergennes in 2009 and then expanded the business and opened Hired Hand Brewing Co. in 2017. Being a restaurant owner has prepared me to work and communicate well with others — even when we come from different mindsets or backgrounds and (especially now) helped me think on my feet and be a creative problem solver.
2. Critical issues
The continued growth of Vergennes is a huge issue for me, especially as a small-business owner. We need to think toward the future and how to make our city accessible and attractive to current and future residents. In addition, I believe we need to get a better handle on our city budget and make sure our residents' tax dollars are being used in the most beneficial way possible.
3. Why vote for you?
I am running because I am invested in the future of Vergennes. I live right here in downtown Vergennes, I have a child who will one day be attending school right here in this community, and I own two businesses that will be successful only if we are able to keep our city moving forward. I have been through the good times and bad times in Vergennes and have never given up. This community has given me a lot over the past few years and now I want the opportunity to give back. 
JILL MURRAY-KILLON
1. Biography
I am a 16-year resident of Vergennes. I work locally as a Contract Administrator. I have worked for or with lawyers for most of her career and have been exposed to a vast array of all that goes on in the legal world. Experiences range from criminal court, family court, US Attorney's office and private law firms.
2. Critical issues
I think Vergennes needs more of the perspectives of younger families that intend on bringing up their kids in Vergennes (such as myself). I think there needs to be a lot more community togetherness and a much more cohesive approach to running the city. I think Vergennes needs to focus on continuing to improve itself and needs to be desirable to young families. We also need to be attractive to attract more diversity.
3. Why vote for you?
I am committed to staying in this community for at least the next 10 years. We love the city, we love our neighbors and we love Vermont. I am extremely level-headed and fair. I need to hear all sides of an argument before I make my position or counterargument. And, I like to make goofy jokes!
RANDY OUELLETTE
1. Biography
I have been a resident of Vergennes since 1987. I am currently working for Adirondack Guide Boats out of their Vergennes location. I previously served on the City Council from 2004 to 2014. 
2. Critical issues
To help stabilize the council and move forward in a positive manner and work together to benefit the taxpayers of Vergennes.
3. Why vote for you?
Most residents will know my track record for being fair and looking out for their best interests.
RAYMOND PAUL
1. Biography
I'm a 41-year-old Massachusetts native and a Vermont resident for 21 years and have spent the last six in Vergennes. That is when I became a first-time home owner with my wife, whom I married at the Strong House Inn.
I received a civil engineering degree at Vermont Technical College in 2007 and have worked in engineering consultant firms since then, and I'm current employed at Engineers Construction Inc. as a Project Engineer.
I follow current events locally, nationally and globally. I have always been interested in politics and have a good understanding of how government functions.
2. Critical issues
We need to bridge the divide as a city which brought us here to this special election and bring our small community together as one. Addressing the city budget, as well as updating our city's stormwater/sewer infrastructure to help better protect the environment, is a top priority. Utilizing our unique downtown to promote business is needed for our future.
3. Why vote for you?
I can bring a fresh unbiased perspective, and I'm passionate about bringing our community together and will do everything to contribute moving our city in a positive direction to continue for future generations to benefit from.
DAVID SMALL
1. Biography
I fell in love with Addison County in 2006 when I moved here for college. After living in San Francisco and Burlington, my partner and I moved to Vergennes in 2017. I joined the board of the Boys & Girls Club of Greater Vergennes shortly after and was impressed by the commitment of Vergennesians to better their community. By day, I'm a sales and marketing professional. I served on the City Council from 2018 to March 2020. 
2. Critical issues
During my time on the City Council I'm proud of the mostly unanimous votes we made as a group. I served with the three current members of the council and together we moved the Vergennes Economic Corridor forward, we increased investment in our aging sewer and wastewater treatment plant, and we hired a wonderful recreation director. I would work to make sure we continue to invest in these areas and to also pursue more beneficial community involvement in our police department. 
3. Why vote for you?
I am the only candidate who has served on the City Council with the three current members during a time when votes were unanimous and working together was the norm. I believe in coalition building, as demonstrated by my ability to campaign alongside three other great future-thinking candidates. I will work well with the current city government and with this new group seeking election. I believe that my work with both these groups speaks to my ability to organize and to look to the future of Vergennes while honoring the past. 
RAINWALKER WINTERPAINTER
1. Biography
My legal name is Rainwalker Winterpainter because I belong in the rainy forests of the Appalachian East and the snows of Addison County in spite of being born a bastard of steel and beauty in Denver, Colorado. My life's work is to advance True Love marriages for all human genders and my Fundamental Theory of Human Mental and Social Health, which articulates the role and significance of human emotionality and facial expressiveness. My livelihood and recent qualifications for Vergennes Alderman I earned working as a Job Corps Residential Advisor, a contract Maintenance Man and a substitute teacher with the Addison Northwest School District, and a server at the 3 Squares Café.
2. Critical issues
We American leaders and formally elected public servants should continue to advance mathematical and financial literacy among our people. We must also continue to attract more citizens to use their freedom to participate in community life and governance. In the City of Vergennes, we must place greatest urgency upon the private and/or public creation of unsubsidized housing which is affordable to people who work to earn their living; is appropriate for the Vermont outdoor lifestyle; and is intended for occupation by nuclear families of fewer than six members. I am running for City Council because I already peacefully contend the ground in high-stakes disagreement in a City whose citizens sometimes seem to want things to be painless and people to be nice instead of actually effective in conducting the public's business.
3. Why vote for you?
Fellow voters should elect me because I have already done for years what most people only hope for and occasionally talk about. If elected, I will continue to spend about four hours every week — not just City Council meeting weeks — meeting with citizens, researching issues, attending City Council meetings, and organizing solutions. I asked for a voluntary extra revenue contribution in public during the Vergennes crisis budget meeting of last year and was ignored. I spoke with Alderman Austin in public at a City Council meeting earlier this year to propose starting a new insurance business instead of wasting even more time complaining about how socialism and monopoly drive up health insurance rates endlessly. As always, I love you all appropriately and expect your very best effort. Thank you.
More News
Blasting ledge could begin on Monday in Vergennes as work on the $25 million Vergennes Gra … (read more)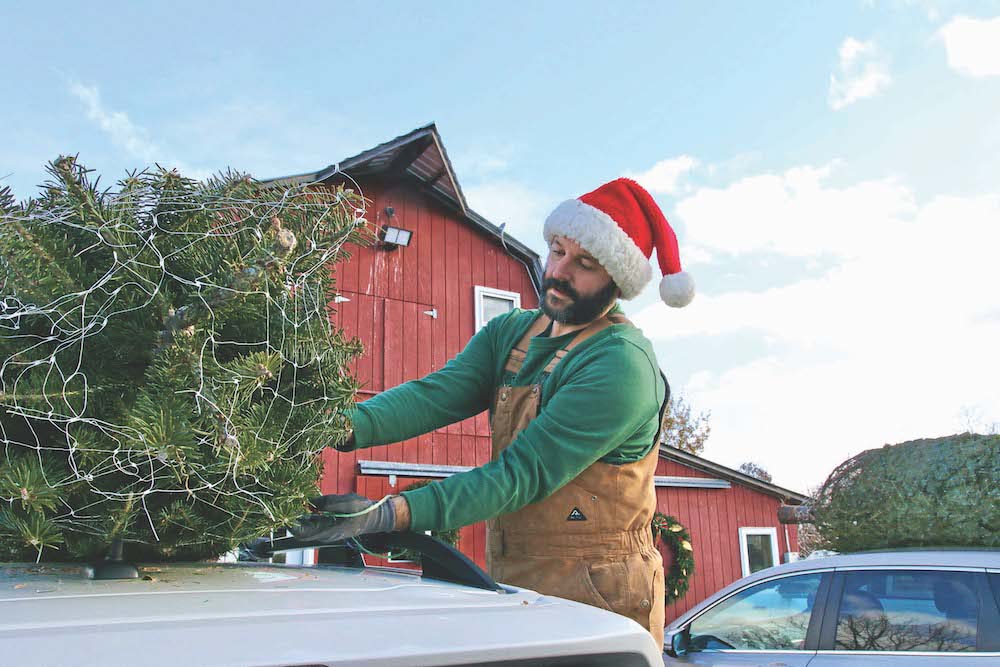 With the holiday season underway, county Christmas tree farms have begun welcoming visitor … (read more)
As the Middlebury Snowbowl prepares for opening day this Saturday, Dec. 9, loyal skiers an … (read more)