Area fire departments are having a busy summer
It's like every car you see on the weekend's got a kayak on it. And a lot of these people have never kayaked before, and they get themselves in trouble.
— Middlebury Chief David Shaw
ADDISON COUNTY — After a slow late winter and early spring, fire departments in four of Addison County's most populous communities — Middlebury, Bristol, Ferrisburgh and Vergennes — are reporting above-average summer call volumes.
Many of those calls, department chiefs said, are at least indirectly related to the COVID-19 pandemic. County residents are choosing not to travel and are thus more active locally, particularly when enjoying their free time, and fire departments are responding to recreation-related incidents.
For example, Vergennes and Ferrisburgh fire chiefs said their departments' water-rescue units have been busier than usual this summer handling calls from Lake Champlain. 
"There's been a lot more activity on the lake this year," said Vergennes Chief Jim Breur, an Addison resident. "Everybody's home. They can't travel. There's all these staycations. So they're going down on the water because at least they can do something. I noticed that just from my house. I can see parts of the lake from my house, and the number of boats on it is up a lot."
Numbers show the increase. In Middlebury and Ferrisburgh the number of calls so far in 2020 exceeds a typical year, with Ferrisburgh the most dramatic example.
"We're up about 35 percent," said Ferrisburgh Fire Department Chief Bill Wager. 
Middlebury Fire Department Chief David Shaw said in early August his call total has only increased by 12, but considering literally nothing happened for more than a week after the COVID-19 lockdown, that number just shows how busy his department has been since.
"There was a 10-day period of the initial COVID rollout that we didn't have a single call. Unheard of," Shaw said. "I've been hanging around the station for 40 years, and I can't remember a period like that. I can remember a week or something like that. But never 10 days."
LOCKDOWN EASED
Likewise, said Breur, his firefighters were rarely toned out in March and early April. But once Gov. Phil Scott began relaxing lockdown rules, Breur said, the overall call numbers for 2020 now resemble a typical year. 
"Over the past two months they've gone up," Breur said. "We've had 12 calls the past month. That might not sound like much coming from Middlebury, but for us that's quite a bit."
Bristol is the outlier, said Chief Brett LaRose, possibly because other than Bristol Falls — or Bartlett Falls, depending on who you ask — the Bristol Fire Department is not responding to a significant body of water, nor does it sit astride Route 7. 
Now that the lockdown phase is over, LaRose said it's business as usual for his department, with a typical June and July call volume of fire and carbon dioxide alarms, car accidents, and an occasional fire. 
"In Bristol, there is no uptick," he said. "As people have returned to work, businesses have reopened, there's travelers on the roadways … We are back to pre-COVID volumes."
Wager said in a typical year his department handles calls that average "somewhere in the mid-60s," with a high of around 80. As of the end of July he and his personnel had already reached that average. 
Motor-vehicle accident call numbers are down in Ferrisburgh, Wager said, especially due to the lockdown phase, but are trending upward now in his town and around the state, including in Hinesburg, where he works part-time as a police officer. 
Meanwhile, the four types of calls that are driving the increase in Ferrisburgh can be seen as COVID-related, Wager said: illegal burning, what his department calls "community service" turnouts, mental health and substance abuse calls, and water rescues (two calls came in on Aug. 1 alone, although both were resolved before his team arrived). 
On the illegal burns, Wager speculated that residents required to hang around their homesteads took the time to catch up on brush clearing, and a certain percentage forgot to contact town and state officials for burn permits.
"It's not only a state requirement for a burn permit, but in the town of Ferrisburgh it's actually an ordinance," he said. "We saw an appreciable uptick in calls for illegal burns." 
Community service calls cover a wide spectrum from driving by birthday parties to participating in morale-boosting clang-and-bang parades.
"Again, that's COVID. We were doing a lot of special support activities for the community,"  he said. 
As for the mental health calls, certainly some involved abuse of alcohol or other substances. Wager and other fire chiefs spoke carefully on this issue, because it is EMTs and police who deal directly with patients, victims and arrests.
Wager acknowledged in his police role seeing more substance abuse, domestic and mental health woes stemming from COVID-19, lockdown and unemployment stress, but preferred while wearing the fire chief hat to look at it through one lens. 
"I'd rather call it mental health than substance abuse," Wager said. "We're definitely seeing an uptick there."
Certainly, he said, local departments have been toned out for related issues, whether for suspected suicidal individuals or motor vehicle accidents possibly involving drivers under the influence.
"Again, I think this started from the lockdown," Wager said. "From early March I saw an uptick."
RECREATION
The water rescue calls come as no surprise to Wager, just as they haven't to Breur.
"We're seeing an increase in water calls because I know they're more vessels on the lake," Wager said. 
In Middlebury those vessels are navigating smaller bodies of water, and are typically smaller vessels.
Basically, Shaw said, once Gov. Scott eased restrictions while at the same time residents understood traveling elsewhere was not particularly safe, local recreation started looking good even to novices. Incidents were inevitable, he said.  
"Once the spigot was turned and loosened, people were recreating in great numbers and participating in outdoor activities that they had not experienced in before," Shaw said. "It's like every car you see on the weekend's got a kayak on it. And a lot of these people have never kayaked before, and they get themselves in trouble."
The Middlebury department overall averages a little more 20 calls a month. It had 25 calls between the lockdown months of March and April, 22 apiece in May and June, and then a spike to 29 in July. 
"For us it has been an unusually busy summer. Last week alone we had seven calls. For the city of Burlington those seven calls are something they do in a two-hour period. For a volunteer department seven calls is a lot in a week's time," Shaw said. 
Calls included a Green Mountain Power accident in which two linemen were seriously injured when a pole they were climbing collapsed, false alarms that still require a robust turnout, a resident experiencing a diabetic seizure, and an unusual number of recreation-related incidents — some of which required the department's technical rescue unit. 
That unit rescues injured hikers, for example, by using ropes to transport victims over rugged terrain. The unit also helped move the injured GMP workers in difficult conditions. 
"I think for us our tech-rescue side has been busier than normal. A normal year for us would maybe be three events, and we've had two events this month alone," Shaw said.  
LaRose said Middlebury's tech rescue unit helped out in Lincoln this spring, and his and other regional departments are glad to have Middlebury's expertise available. 
"Anything that is technical rescue-related, the next transmission out of my voice to dispatch is, 'Get me Middlebury technical rescue,'" LaRose said. "Having that technical resource so close to home is so valuable."
TRADITIONAL FIRES
Despite the unusual nature of fire calls this summer, at least one big blaze was, unfortunately, the kind that could occur any year. On June 19 New Haven firefighter Cody Cyr was driving past the Route 7 restaurant Tourterelle in New Haven on the way to work at around 6:30 a.m. when he saw flames, according to New Haven Fire Chief Alan Mayer. Cyr pulled over to see what assistance he could provide and called in the rest of the fire department.
In the end firefighters from seven departments came to the fight the fire, which started in the kitchen. Despite the intensity of the blaze, firefighters extinguished the flames in a couple hours. No one was injured.
The owners of the business have vowed to rebuild.
More News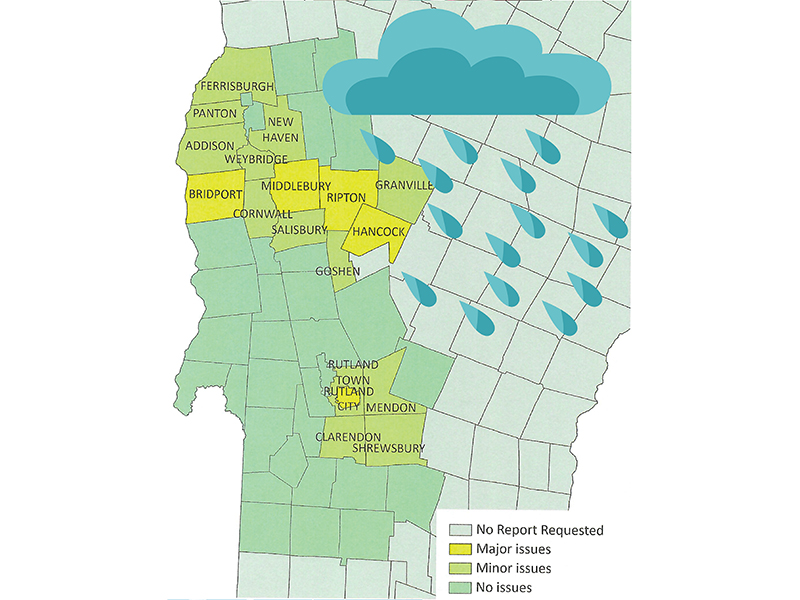 Local towns may get federal money to pay for more than a million dollars in cleanup and re … (read more)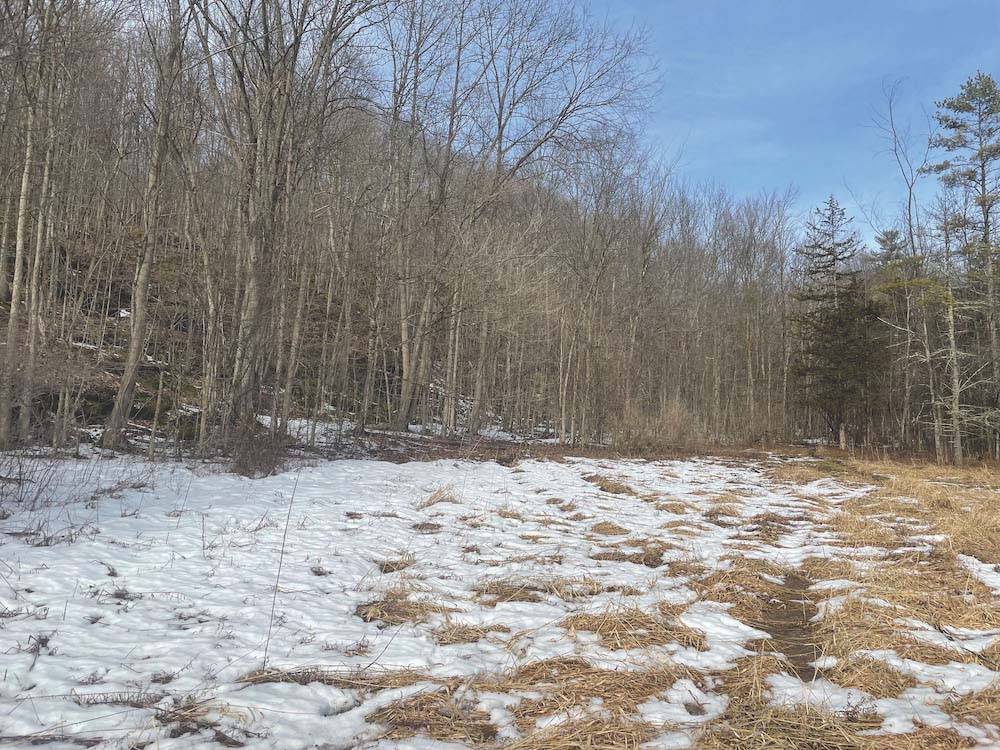 The Vermont Fish and Wildlife Department is putting $566,667 in grant money toward conserv … (read more)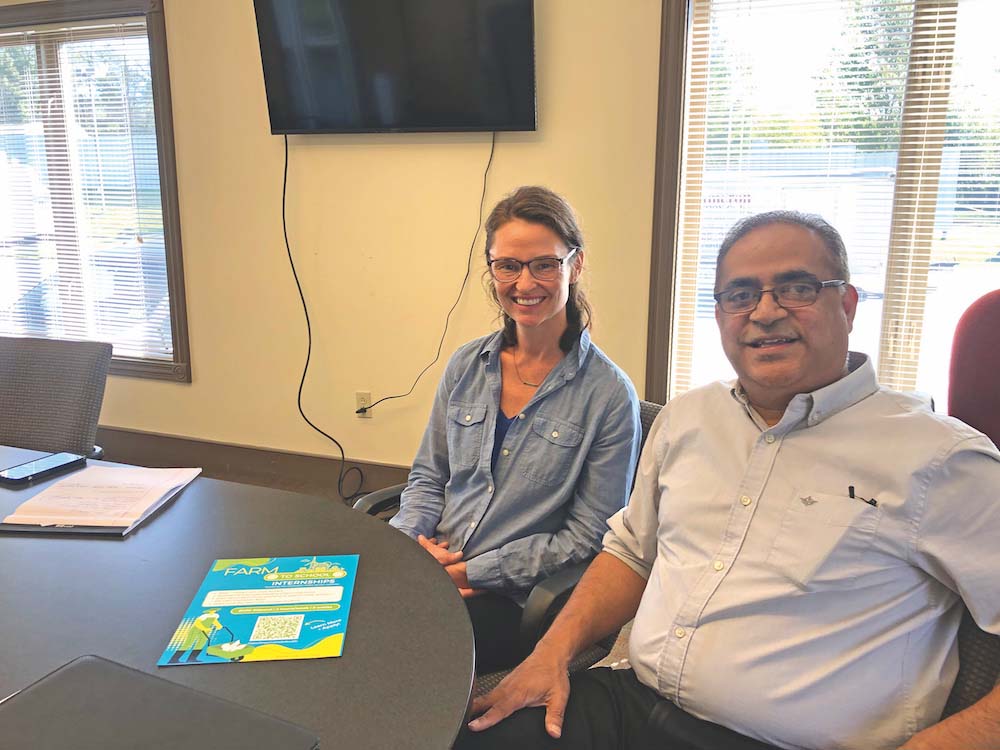 Like most things, the future of agriculture in Vermont lies in the hands of younger genera … (read more)