ANWSD has fund balance; updated tax rates arriving
VERGENNES — While Addison Northwest School District officials lay the groundwork to prepare for tough decisions that lie ahead (see related story), some good short-term financial news has recently arrived. 
Director of Finance & Operations Elizabeth Jennings told the ANWSD board on Monday the district was carrying a surplus from the recently concluded 2019-2020 fiscal year, and she confirmed on Tuesday that the fund balance would be about $1.1 million.
Jennings also told the board at its Monday meeting that she expected the Vermont Department of Taxes to send out revised — and lower — Homestead Tax Rates to district communities shortly.
The department proved her correct by emailing the new figures on Tuesday morning. Calls by the Independent to two towns — Ferrisburgh and Addison — showed rates 9 or 10 cents lower than first recently announced. 
Jennings researched and discovered the error after ANWSD officials and residents wondered why district homestead rates were so much higher than expected.
Addison's residential rates will be essentially level, according to Town Clerk Marilla Webb, while Ferrisburgh's will rise by about 6 cents instead of close to 16, according to Town Clerk Pam Cousino. All five ANWSD communities will recalculate and mail out bills shortly, and the Independent will publish the new residential rates when all five ANWSD communities have done so. 
Non-residential rates were unaffected by the change. Cousino explained that calculations for non-residential rates do not make use of per-pupil spending, unlike those for residential rates. 
Jennings gave in an email more detail on what led to the reduction in the initially published rates, which exceeded the district's published estimates of slightly more that 5 cents before Common Level of Appraisal adjustments. 
Essentially, the tax department neglected to credit ANWSD for its debt service for building improvement projects, she said. 
"We have capital construction bond debt for a number of projects done in the district in past years. The cost of this debt, principal and interest we pay in each budget year is not counted against us in the calculation for equalized pupil spending and gets our district below the penalty threshold each year currently," Jennings wrote.  
"Basically it is included in our total budget and education spending, but towards the end of the calculation of the tax rate, we get a credit or exclusion for it."
As for the surplus, Jennings wrote that much of it came due to lower costs this past spring due to the COVID-19 epidemic, including reduced energy consumption and maintenance costs in buildings and savings in extracurricular activities such as sports. 
The district also simply tightened its belt in every way possible, she wrote: "A substantial amount of the surplus is because the district went into a budget freeze or holding pattern when COVID struck. We reduced all spending to only essential items needed for the continuation of learning virtually for students and remote working for staff."
The board will not have free rein to spend all that surplus, however, Jennings said at Monday's meeting and in her email. For example, she wrote the Education Fund will get back some transportation funding, for example, due to "the use of our busing system to deliver meals versus transporting students."
She added, "this means we have to restrict the surplus money from FY20, to cover that claw back that will happen in FY21."
Jennings also cautioned the district does not yet have its final audits for the past fiscal year, and that auditors would arrive in September to finish their work. 
More News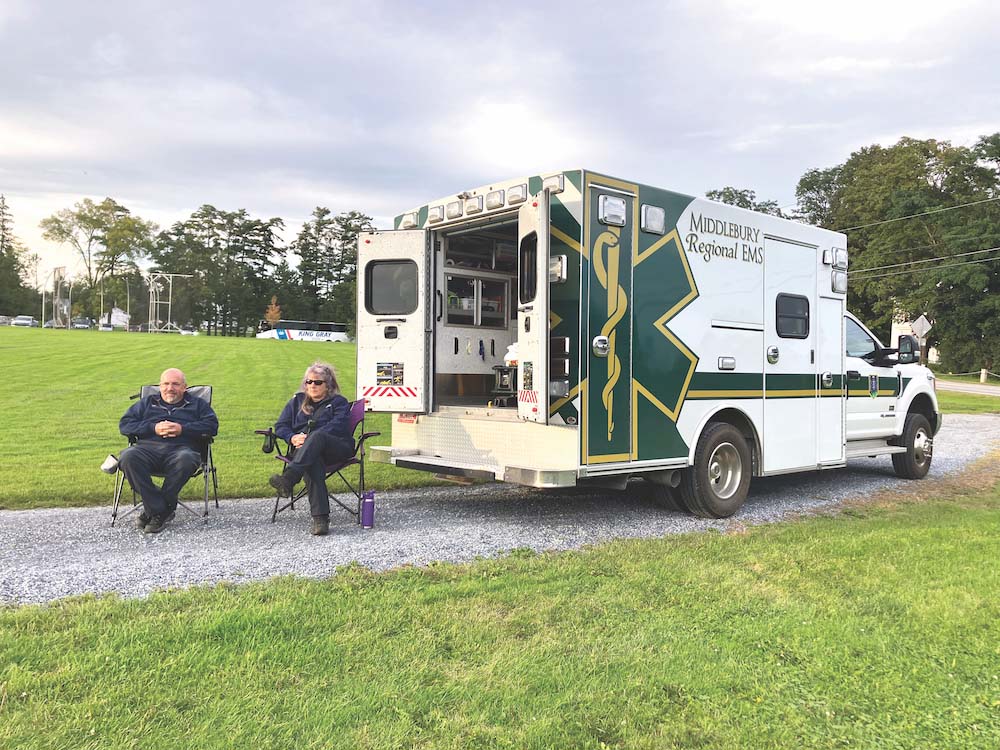 Middlebury Regional Emergency Medical Services wants to eliminate its annual Town Meeting … (read more)
Middlebury police are investigating the death of a Middlebury College junior and say the p … (read more)
In the course of her almost 101 years on Earth, Vergennes resident Margaret Clifford, bett … (read more)