Middlebury Marlins ride the changing tide
MIDDLEBURY — Middlebury Marlins swimming competitions are a tradition almost as old as Middlebury's pool. This year the very existence of the community's swim team was in question. 
But with the engagement of a creative coach in her 6th year, Colleen Rueppel, and with the help and understanding of parents, more than 60 swimmers came together safely over the past weeks to swim in staggered practices and become the best that they could be. With precise observance of Centers for Disease Control and USA Swimming safety precautions, these young swimmers practiced in small groups with strict distancing, to perfect their skills, build their stamina, and get ready for next season. 
There were no competitions, no meets, and yet they displayed perseverance and true grit in their twice weekly practices.
This past Friday evening 41 swimmers came together in a carefully orchestrated setting to swim their fastest, note their times, and mark their progress. The pictures and results tell their story and serve as an example for what our community is capable of in these challenging times.
Results of the meet are as follows:
GIRLS 8 AND UNDER 
Backstroke: Nicola Power, 27.15; June Hill, 47.84.
Breaststroke: Cassandra Bellmann, 32.07; Nicola Power, 32.83.
Butterfly: Cassandra Bellmann, 31.47.
Freestyle: Nicola Power, 22.47; Cassandra Bellmann, 32.93; June Hill, 37.24. 
BOYS 8 AND UNDER
Backstroke: Hartley Littlefield 21.71; Paul Foley 23.27; Felix Poduschnick 38.40.
Breaststroke: Paul Foley 27.95; Henry Schmitt 35.90.
Freestyle: Paul Foley 17.72; Hartley Littlefield 20.47; Henry Schmitt 28.10.
GIRLS 10 AND UNDER
Backstroke: Aurora Foley 19.84; Elle MacIntyre 21.74; Oprea Littlefield 25.52.
Breaststroke: Mitzi Poduschnick 20.83; Sadie Chance 22.00; Sadie Jette 22.55.
Butterfly: Sadie Chance 16.52; Aurora Foley 16.59; Mitzi Poduschnick 18.94.
Freestyle: Aurora Foley  15.37; Sadie Chance 15.37; Mitzi Poduschnick 17.58.
BOYS 10 AND UNDER
Backstroke: Isaiah Robinson 23.93; Maverick Gartner-Wacker 25.53; Jonathan Carpenter 32.20.
Breaststroke: Constantin Bellmann 23.15; Daniel Power 23.46; Isaiah Robinson 24.89.
Butterfly: Constantin Bellmann 17.79; Daniel Power 20.46; Jorgan Pirrung 25.02.
Freestyle: Daniel Power 16.08; Jorgan Pirrung 16.58; Constantin Bellmann 16.87.
GIRLS 14 AND UNDER
Backstroke: Lucy Poduschnick 38.13.
Breaststroke: Emma Morrissey 40.00; Kaitlin Sulik-Doty 42.14; Lila Cook Yoder 42.43.
Butterfly: Emma Morrissey 34.25; Lila Cook Yoder 39.94; Kaitlin Sulik-Doty 40.15.
Freestyle: Emma Morrissey 31.34; Lucy Poduschnick 32.69; Lila Cook Yoder 34.94.
GIRLS 18 AND UNDER
Breaststroke: Holly Staats 36.27; Nora Wootten 39.15; Natalie Rockwell 43.57.
Butterfly: Nora Wootten 30.00; Natalie Rockwell 33.60.
Freestyle: Nora Wooten 27.69; Natalie Rockwell 29.76; Holly Staats 29.97.
BOYS 18 AND UNDER
Backstroke: Oliver Poduschnick 30.66; Andy Rockwell 32.58; Kayden Hammond 41.67.
Breaststroke: Oliver Poduschnick 31.83; Fraser Milligan 32.25; Aidan Chance 38.45.
Butterfly: Fraser Milligan 28.83; Aidan Chance 29.70; Andy Rockwell 30.41.
Freestyle: Oliver Poduschnick 22.75; Fraser Milligan 23.90; Aidan Chance 26.72.
More News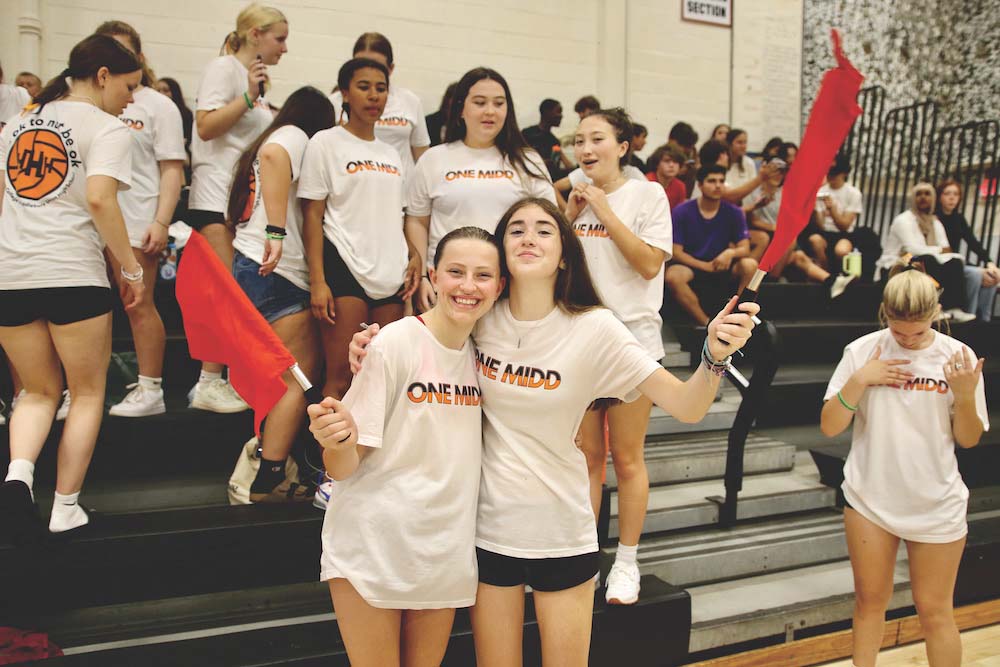 Considering the Middlebury Union High School volleyball team's decidedly successful record … (read more)
In a hard-fought girls' soccer match on this past Saturday, Middlebury outlasted Vergennes … (read more)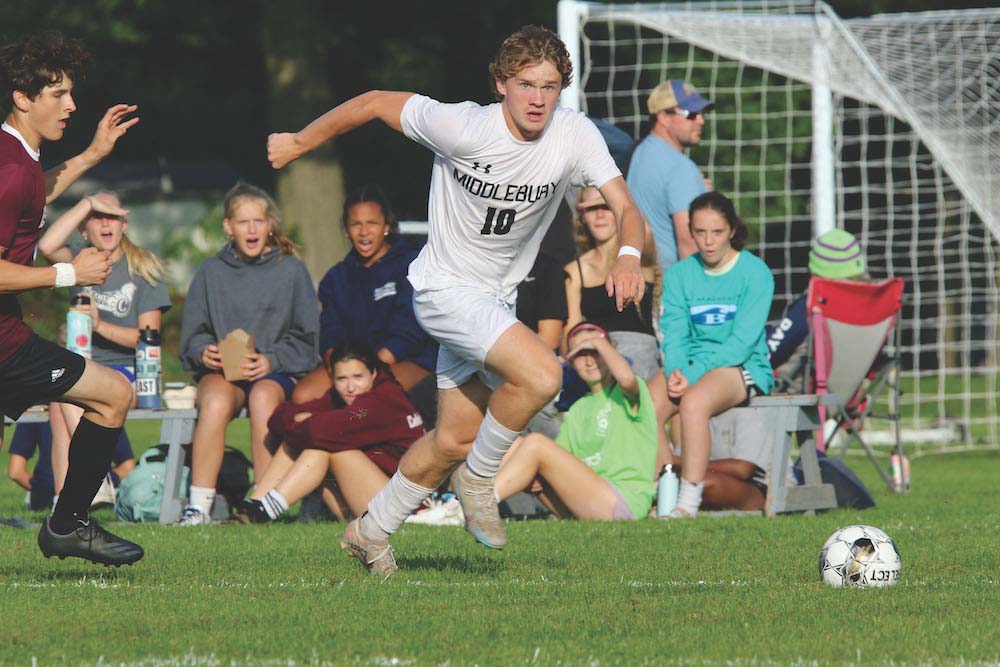 The Middlebury Union High School boys' soccer team survived a scoreless first half in whic … (read more)