Middlebury New Filmmakers Festival goes online
MIDDLEBURY — The first-ever online version of Middlebury New Filmmakers Festival (MNFF) is taking shape. Organizers of the sixth annual event — usually a spotlight happening that sends hundreds of people buzzing around downtown Middlebury just before Labor Day — have selected more than 20 features to headline this year's festival. And while the coronavirus pandemic is responsible for substantially shortening the film menu compared to years past, MNFF officials are working to infuse the virtual festival with some of the personal touches that have made it a consistent success.
MNFF6:ONLINE will take place Aug. 27-Sept. 3. The full lineup was released on middfilmfest.org on Aug. 1, coinciding with the launch of festival pass sales. Festival producer Lloyd Komesar and Artistic Director Jay Craven are excited about the quality of the event they have been forced to transform this year. "It's a learn-on-the-fly situation for us, but we're getting more adept," Komesar said in a recent Zoom call.
Typically, MNFF showcases dozens of films — some of them simultaneously — in five venues in downtown Middlebury and on the Middlebury College campus. The multi-day event has also featured a kick-off soiree, a closing ceremony with screenings and awards, talks featuring film luminaries, question-and-answer sessions, and tributes to cinema industry giants. But COVID-19 has forced MNFF officials to recalibrate the festival, due to social distancing protocols. In fact, the coronavirus has thrown the entire film industry for a temporary loop. It has put the clamps on movie theater experiences and has made online exposure a necessity for people who want to get eyes on their product.
"Filmmakers have figured out now… if they don't start getting their films online somewhere, their film will show nowhere," Komesar said.
It's been a tough nut to crack. Great movies aren't being made, and new filmmakers aren't getting recognition for work because it can't yet be shown in theaters. "There's a year of films and a year of filmmakers that are frankly being marginalized by (COVID-19)," Craven said. "Production has basically ground to a halt. It's a difficult time. One reason for making sure we did the festival was to make sure these filmmakers got exposure… and would be recognized for their work."
MNFF6 will feature around 22 competing and curated films, as well as six separate programs of short films. Each program will contain four to six shorts. Three of those programs will feature documentaries, and the other three will be narratives. Festival passes will go for $80, and will provide access to around 95% of the offerings, according to Komesar. Tickets for individual films will cost $12.50, Komesar said.
In partnership with CineSend, MNFF offerings will be made available on mobile phones, Macs and PCs, iPads and Androids. Organizers are working on a downloadable app through AppleTV and Roku that will allow viewers to watch their film selections at home on their big-screen TVs. "We are trying to be as device-friendly as we can," Komesar said.
Going online has triggered some special requests from film distributors, organizers noted. There are no geographic barriers to online viewing, and distributors often want to limit streaming of their films to increase their ultimate profitability. For this and other reasons, Komesar explained, a few of this year's MNFF entries won't be covered by a festival pass; viewers will have to buy a separate $12.50 ticket to view them. Middfilmfest.org lists the very few films that won't be covered with a festival pass.
There will also be several pre-recorded question-and-answer features relating to some of the films. Having the sessions pre-recorded will lessen the potential for technical glitches, Komesar explained. Awards will be given for best feature documentary and narrative films; and awards will also go to best short feature documentary and narrative. The winners will be announced prior to the start of the festival. "We're aware people are being inundated with on-screen opportunities, because that's how we exist right now," Craven said. "We want to come into that environment and do something honest and successful and we think enjoyable. We think we have some terrific films."
And as in years past, MNFF will salute a veteran filmmaker. Legendary British filmmaker Ken Loach has been named the festival's 2020 Honoree for Sustained Excellence in Narrative Feature Filmmaking. It celebrates "Loach's courage in making films that go beyond the surface to capture complex and unguarded moments of lived experience and social engagement." The festival will screen two of Loach's films: His most recent picture, "Sorry We Missed You (2019)," that tells the story of a British gig economy delivery driver who faces impossible complications to his work, and "The Wind that Shakes the Barley (2006)," depicting two brothers in conflict during the political struggles in Ireland in the 1920s.
Loach has earned multiple filmmaking awards to go with his 55 directing credits, among them "I, Daniel Blake," "Land and Freedom" and "My Name is Joe."  He is known for a social realist style that explores the personal impact of working class characters caught in complex dynamics with authorities at work or in government.
Komesar is enthusiastic about the offerings at this year's Middlebury New Filmmakers Festival.
"The films we've selected are very much in keeping with the spirit of our festival, and our search for films from under-represented communities; experiences that people would not find at other festivals," he said.
Middlebury New Film Festival leaders have released a list of 10 films that will highlight the lineup at the sixth annual gala. They include:
• "Jimmy Carter: Rock and Roll President," a documentary that charts the mostly forgotten story of how former President Jimmy Carter, a lover of all types of music, forged a tight bond with musicians Willie Nelson, the Allman Brothers, Bob Dylan and others that helped him to the White House. It illuminates the significant role that music has played in President Carter's life and work. Directed by Mary Wharton.
• "The Accused: Damned or Devoted?" Directed by Mohammed Naqvi, the film takes on Pakistan's blasphemy law and how it prescribes a compulsory death sentence for disrespecting The Prophet Muhammad and life imprisonment for desecrating the Holy Quran. The film follows the stories and fate of four people accused of blasphemy.
• "For the Love of Rutland" is a film about the trials and tribulations of Stacie Griffin scraping to get by in Rutland in 2016. Griffin collects bottles to stretch her husband's unemployment benefits while she raises her kids and keeps herself off heroin. So when Rutland's mayor takes the controversial step of accepting 100 Syrian refugees as part of his economic diversification plan, she and many other residents of her neighborhood are torn. Directed by Jennifer Maytorena Taylor.
Look for other festival titles and MNFF updates at middfilmfest.org.
More News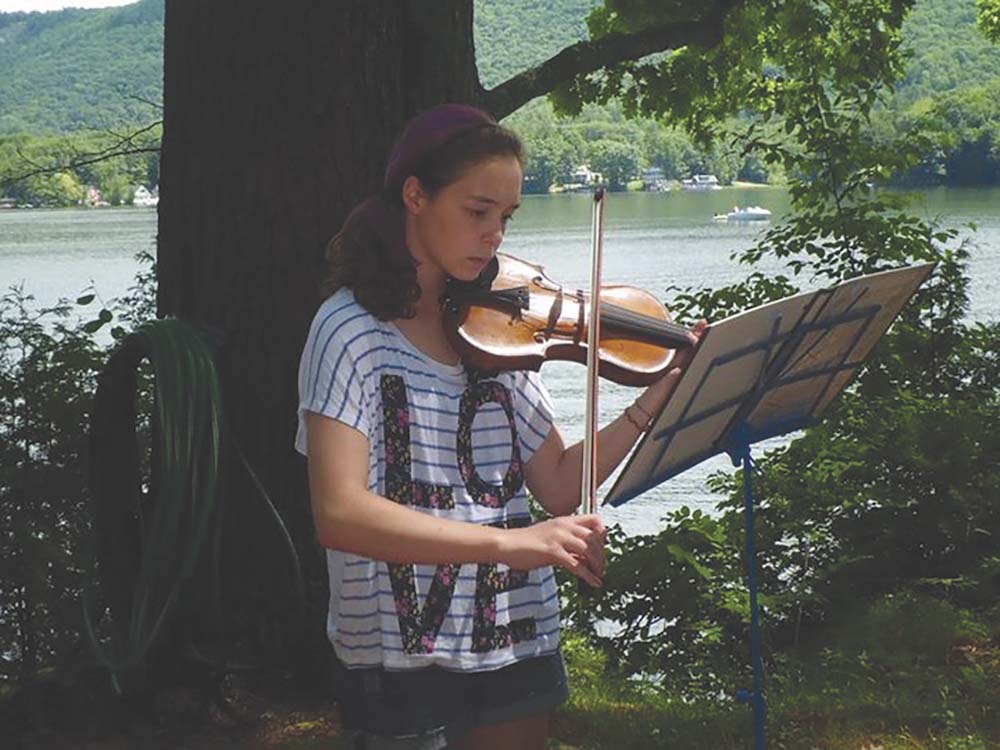 It's more than just band camp… it's Point CounterPoint. And this very special place, nestl … (read more)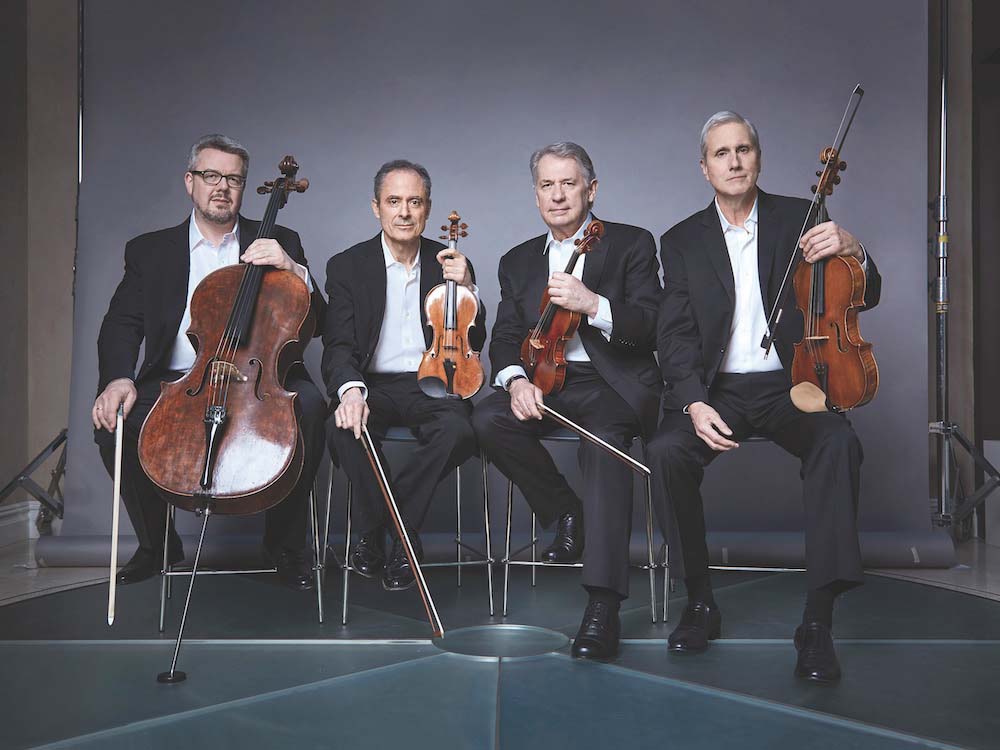 The Middlebury Performing Arts Series proudly opens its season with the legendary Emerson … (read more)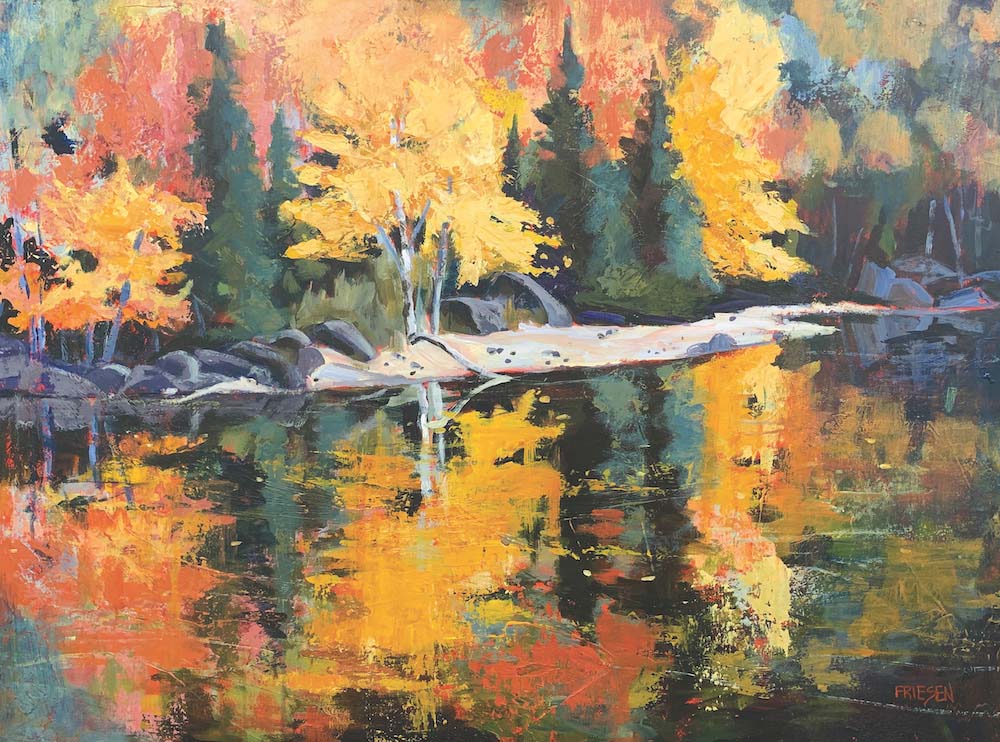 "Nature's Inner Light," a two-person exhibition featuring new work by Penny Billings and H … (read more)