Mt. Abe seniors reflect on their weird year
Rather than giving up on each other, we have leaned on one another more than ever for support.
— Liam Kelliher, Mount Abe
BRISTOL — There have been days over the past two months when Mount Abraham Union High School senior Maizy Shepard would catch herself looking at a clock in her Bristol home, trying to remember what class she would have been in at that moment, if school hadn't been disrupted by a global health crisis.
"I started to miss my old schedule, even if that meant getting up three hours earlier than I have been," Shepard told the Independent in a recent email. "It has been a very confusing time."
Being a senior has only added to that sense of confusion, she said.
One by one, since Gov. Phil Scott ordered the closure of Vermont school buildings in mid-March, the milestones Mount Abe's Class of 2020 had expected to celebrate this spring, marking an end to 13 or more years of schooling, have been altered or canceled altogether. It's been a lot to sort through. But as they counted down the days until their June 6 graduation ceremony, Shepard and two of her classmates shared their thoughts on what it's been like to finish 12th grade in the middle of a pandemic.
ADJUSTING
Mae Peterson also lives in Bristol.
"At the beginning I was doing a LOT of homework," she said in a phone interview. "I would wake up and spend most of my day online. Something that in school would have taken me 30 minutes to do would take me an hour and a half, because there were so many distractions. That was really hard."
Peterson doesn't like remote learning, she said.
"It's like taking all the fun parts out of school, like seeing your friends and having relationships with your teachers and being in the library. Now it's just the work."
But she doesn't hate it, either.
"I've loved making my own schedule. And I've loved getting to eat whatever I want whenever I want. That's been really nice."
HOPE
One bright spot for Peterson this spring was being able to commit to her college of choice, which she had originally thought would be out of reach financially.
"That was a really exciting moment that happened during quarantine."
One of the brightest spots for Shepard has been family, friends, friends' parents, and even people she didn't know all that well.
"There is a new sense of community that I feel we are all a part of," she said. "Ultimately we are (staying home) to keep everyone safe, and that sense of community makes you feel so strong and motivated."
Classmate Liam Kelliher, who lives in Monkton, has felt the same way.
"One bright spot has been the resilience shown by the American citizens who choose to follow adequate safety measures," he told the Independent in an email. "Never in our lifetime have we been faced with such a devastating pandemic, yet our communities remain as tightly knit as ever. Rather than giving up on each other, we have leaned on one another more than ever for support."
UPENDED
Still, the pandemic's effect on Kelliher's senior plans has been "devastating," he said.
In March he had hoped a "normal" graduation would still be possible.
"I knew that June was still multiple months away, and figured that the virus would take mercy on our graduating class," he said. "I was wrong, to say the least. This virus is selfish. It … has stolen the class of 2020's prom, graduation, and our ability to end senior year on a high note."
Kelliher understands why it must be so, but it's not the way he wanted to end his high school career.
Shepard will also miss what could have been. She had been looking forward to attending a prom that she didn't also have to clean up after, she said. And though she's grateful to have been chosen as one of the class speakers at graduation, she's disappointed she couldn't deliver it in person.
"I (had imagined) saying my speech and looking at the sea of caps and gowns, as well as taking pictures with my friends and family that I would be able to hold on to forever," she said.
On the final day of school Shepard had hoped to say goodbye to the building and to some of her friends, and she had planned to visit certain teachers in their classrooms to say "thank you." Now that will have to be done by email.
Still, she added, "I think it is more important to think about what we do have: the memories."
Peterson feels like she should be more sad about prom and graduation, but she's been so anxious about what college is going to look like in the fall, especially if a second pandemic wave hits, that she hasn't had time to feel sad.
She is immensely grateful, however, to have had her soccer season last fall.
"I've talked to my teammates and we would definitely have traded graduation and prom any day to have soccer the way it was. We're so glad we didn't lose our season."
MENTORING
In addition to school, Peterson has spent her mornings working for the school district's Essential Person's Childcare Program, where she observed how difficult the past few months have been for younger children.
"It's hard for them," she said. "The kids want to hug (but they can't because of social distancing protocols). It's been a real learning curve for them."
Shepard, who has two younger siblings at home, can relate.
"At times I would watch my youngest sister (a kindergartener at Bristol Elementary) when my parents were going to work," she said. "Sometimes she would question what was happening and why things are different. Having to find a way to appropriately explain our current situation to a 6-year-old is a serious task. It seemed that sometimes the important moments with her would just be drawing together and letting her express her feelings, rather than trying to get her to focus on school work."
THE FUTURE
Both Shepard and Kelliher will attend the University of Vermont this fall.
"Currently my major is Undecided in the College of Arts and Sciences," Shepard said. "Whatever I decide to be my future career, I know that I want it to be based on helping people and bettering our world."
Kelliher plans to study medicine.
"This virus has given me a perfect opportunity to examine the importance of the career I intend to follow," he said. "Medical staff across the world have stepped into the front lines of adversity and made extreme sacrifices, all in an effort to heal the world of its pandemic. I cannot think of a single career that provides more aid to the global community than medicine, which multiplies my desire to follow this path."
Peterson plans to attend Eckerd College in St. Petersburg, Fla., which is renowned for its marine biology program.
"I'm going for environmental studies with a concentration in marine conservation," she said. "I didn't really see myself being in Florida, but it will be a good spot for what I want to learn."
BEING HUMAN
Despite their setbacks this year, Shepard believes that perspective is everything.
"All I would need to do to snap out of feeling sad about my situation, was to think about everyone else in the world," she said. "There are countless ways that other people are struggling during this time. Losing a semester of high school seems like the least of all of those struggles. At this point in our lives, we are equipped with the ability to understand the magnitude of differences everyone else is facing."
Ultimately, Shepard said, this experience has taught her the most about being a human being.
"During this time most of us set expectations for ourselves and intense schedules. But during such an abnormal time, I think it is so important to just be a human being first. Sometimes you have to put aside a quiz, cleaning your room or waking up early, to just be you. Just to do what you really need at that moment. And that's OK if it changes. Because we are human beings who are constantly evolving and adapting. We need to put less pressure on ourselves and focus on the really important things. Such as talking with a family member, checking in on a neighbor, helping in whatever way you can. It is important to do what you need to do, without feeling bad about it."
More News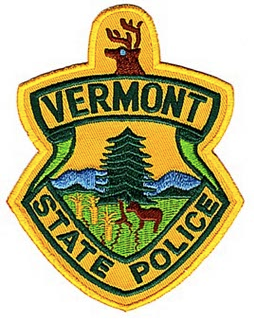 Troopers are investigating a suspicious death in Waltham that occurred around 7 p.m. on Fr … (read more)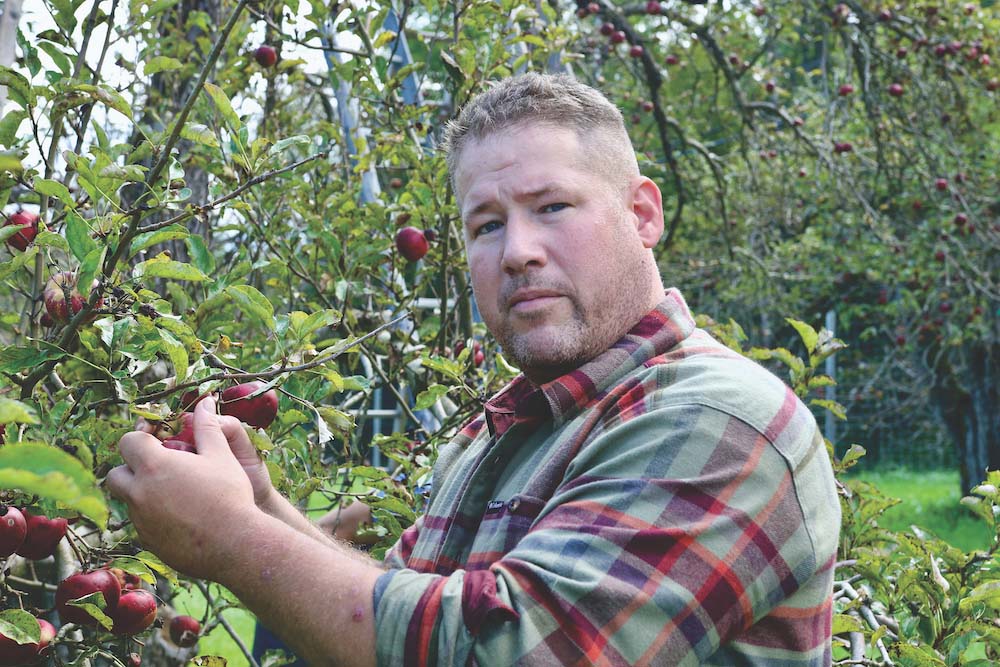 A cruel spring frost robbed Middlebury's Happy Valley Orchard of roughly 98% of its 2023 c … (read more)
Five years and several setbacks after first launching their plans for a major expansion an … (read more)