Middlebury College honors nine Panther seniors
MIDDLEBURY — Middlebury College recently honored nine seniors at its annual Athletic Awards Ceremony, which took place via Zoom this year. 
The following members of the class of 2020 were recognized:
•  A. Bayard Russ '66 Memorial Athletic Awards went to hockey player and golfer Anna Zumwinkle and football and lacrosse player Frank Cosolito. The award honors, when merited, seniors who are most outstanding in two intercollegiate sports by best exemplifying the excellence of performance, aggressiveness, leadership, tremendous desire and team spirit of A. Bayard Russ.
•  The Deborah Parton '76 Memorial Award was given to golfer and Rutland resident Chloe Levins. The award goes to the senior athlete who best exemplifies the spirit and of dedication of Deborah Parton.
•  The John P. Stabile '40 Memorial Trophy was awarded to hockey player Owen Powers. That trophy is awarded annually to the male athlete who best exemplifies the Middlebury spirit.
•  The Mike Wilson '57 Trophy was awarded to soccer player Caitlin Magruder and hockey player Brendan Dawson. The trophy is granted, when merited, to Middlebury athletes who, while overcoming personal challenge, have shown such spirit, enthusiasm and unselfish devotion to the members of the team that it has been an inspiration in creating team morale.
•  The Hazeltine-Klevenow Memorial Trophy went to hockey player Lin Han and squash player Jacob Ellen. The trophy goes to the seniors who best combine ability in athletics and excellence in scholarship.
•  The Murphy Roberts '17 Memorial Award was granted to lacrosse player Zeke Emerson. The award goes, when merited, to the Middlebury varsity athlete who inspires teammates with the selflessness, enthusiasm and team spirit demonstrated by Murphy Roberts.
More News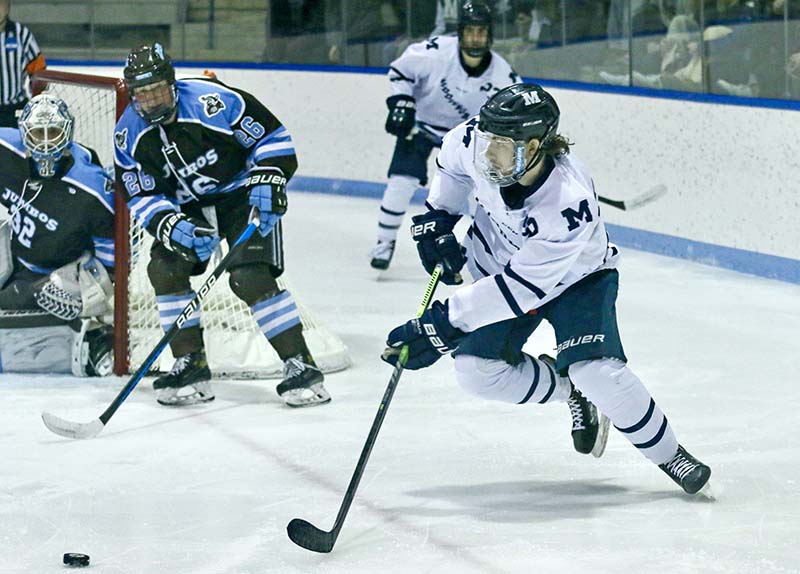 Middlebury College men's hockey surged passed Conn College before falling to Tufts this pa … (read more)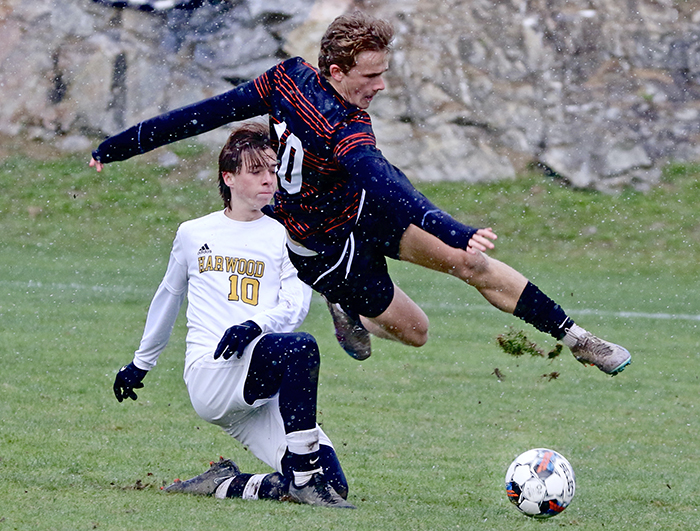 Seven local high school boys' soccer players were named to the Division II or III All-Stat … (read more)
Five area high school girls' soccer players were named either Division I or D-II All-State … (read more)