Let's talk, but not about this: Singer-songwriter Lily Wade is finding her groove
Lily Wade dreams of being a full-time musician someday but she tends to avoid talking about it.
"It's such a big statement," said the 16-year-old recording artist, who may be better known around Addison County — at least for now — as Lily Isham. "I feel like if I tell people, then I have to live up to it almost."
But in many respects, she already has.
In February, Wade released her second self-produced album, "5teen," a collection of nine compact indie-rock tracks whose sophistication brings to mind the words of William Butler Yeats:
"A poem comes right with a click like the closing of a box."
Wade seems to have an instinct for finding that "click." Her compositions — which would be at home, stylistically, among '90s indie icons like Blake Babies and Throwing Muses, as well as contemporary artists like Soccer Mommy and Snail Mail — feel like a necessary part of the musical landscape, as if it were perfectly obvious that someone somewhere would have to write them.
And they contain nothing inessential.
"Whenever I feel like I'm done with what I have to say, I finish (the song), even if it doesn't necessarily sound right," Wade said. "Like, oh, there could be a bridge, there could be maybe another chorus, but I feel like if I've said everything I need to, then I'm done."
Given the often small size of her musical "containers," Wade uses repetition and timing to great effect. For instance, a repeating melody in "I Don't Wanna Be 5teen" almost begins to feel trancelike, but then Wade pulls one of its threads loose, working her way nimbly and playfully toward a fresh idea, then a chorus in which she harmonizes with herself. With "Emily" — a stunning and sublimely heartbreaking song — the ringing chords and quiet spaces point toward an imminent coming-undone, but then Wade pulls on another thread (or perhaps in this case it's a bootstrap), and for a moment a kind of feverish dreamy hope emerges, before fading again.
MUSICOPHILIA
Wade, who is a 10th-grader at the Vermont Commons School, listens to music all the time.
"In school sometimes I try to listen to music in class, which doesn't always work," she said with a laugh. "But then there's study hall. I often find myself not really doing my work and just listening to music and researching music stuff. It just consumes my brain, and then I get home and all I want to do is make music."
Wade discovered songwriting in seventh grade, when her family moved from Cornwall to Ghana for a year.
"I got a ukulele and I just started writing and playing ukulele," she said. "It was a difficult year for me in a lot of ways — sort of with mental health and stuff — and that was how I expressed myself all the time."
Much of Wade's early music tastes, including folk and indie-folk, were influenced by her older sister, Katie Isham. Over time Wade discovered bands like Sonic Youth and Pavement. "I just thought it was so much fun," she said. "I aspired to sort of be like that."
Music has helped her a lot with her identity, she explained.
"A lot of my favorite musicians are LGBTQ, and I am too, and so in their music they've sort of helped me come to my own realizations about myself."
Lately Wade has been getting into the Riot Grrrl movement and the New York City DIY scene, and she tends to gravitate toward female-fronted indie bands.
COLLECTING
"I write everything on my Notes app on my phone," she said. "I have over 800 notes from the past three years. I'll think of some random word or some random line. Sometimes, when I don't know what to write, I'll come back to my Notes app and look through everything."
Most of the time her guitar compositions and her lyrics evolve together, she said. Then, working with the GarageBand app, she adds drums, bass, synthesizers and anything else.
Before the coronavirus pandemic Wade was hoping to schedule more live performances in Burlington and Middlebury, but that will now have to wait. In the meantime, she's been following the advice that one of her music idols, Lindsay Jordan of Snail Mail, received from one of her music idols — Liz Phair.
"Write every day," Wade explained. "I tried it and it has really helped with my process."
When she's in "the zone," she feels unstoppable.
"Like I have to keep going. It's a sense of euphoria. I never create because I think, Oh, people will like this. I just do it because, Wow, I like the way this sounds and I want to keep going because it's really fun. I hope that doesn't change, because I feel like it's really working for me — creating from pure joy."
To preview and purchase "5teen," click here.
More News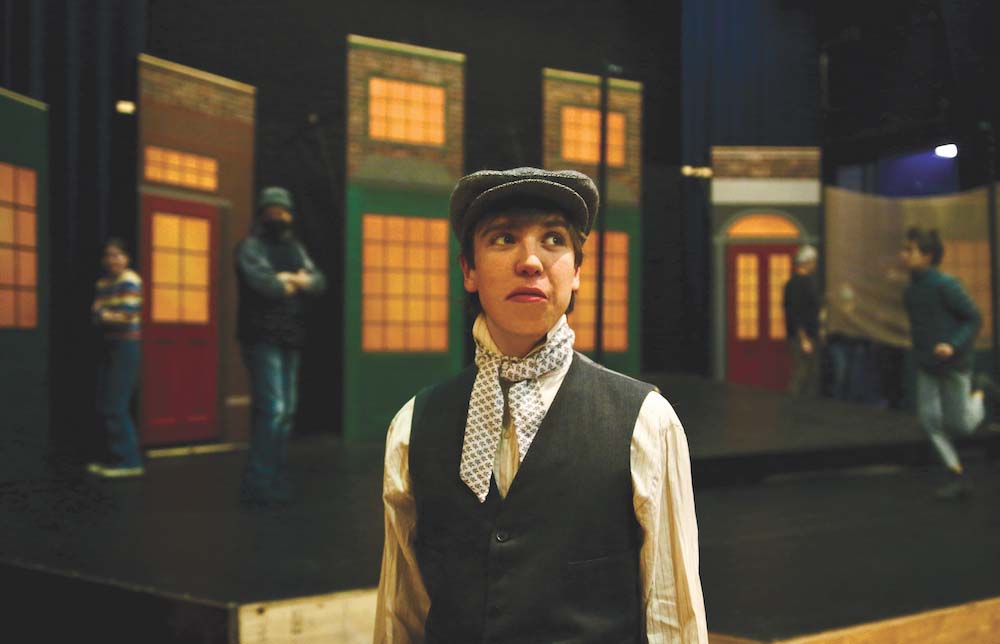 From the magical moment just before Christmas of 1843 when Charles Dickens released his no … (read more)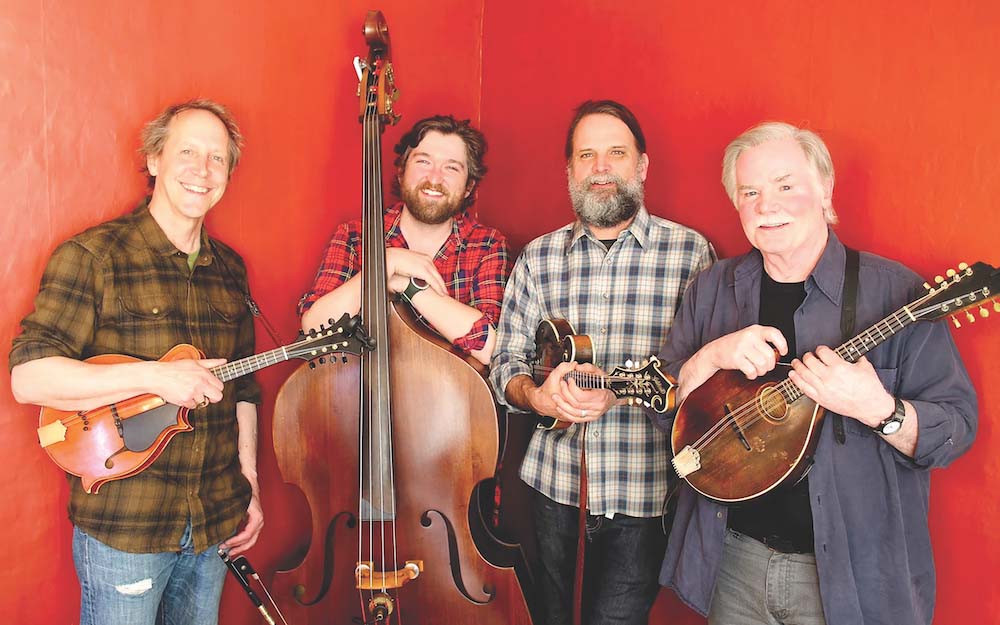 The trio of Jamie Masefield, Will Patton and Matt Flinner brings together three of Vermont … (read more)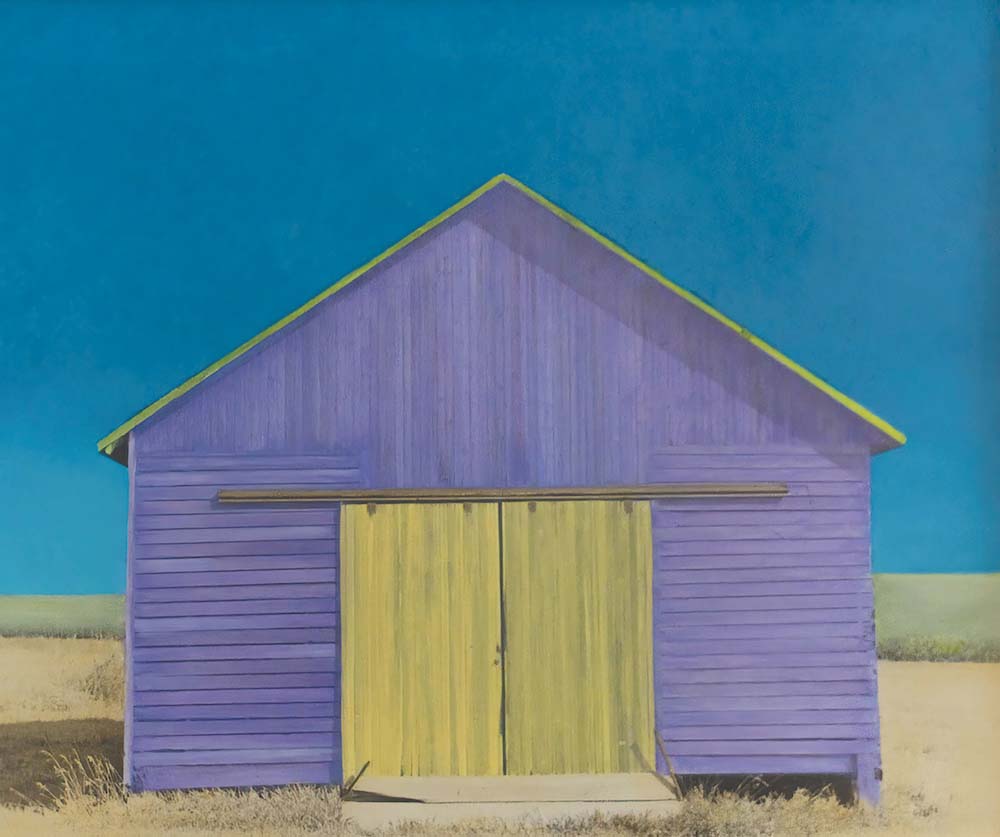 Edgewater's two galleries in downtown Middlebury will open two new exhibits for the holida … (read more)