ACSD board pauses facilities master plan
It's really important (for the public) to know that we can't proceed at this point. There's too many unknowns down the road. There's no way we can make adequate decisions or even plans, in this environment.
— ACSD Board member James "Chip" Malcolm
MIDDLEBURY — The Addison Central School District board on Monday pressed "pause" on a facilities master planning process that could ultimately lead to the closure/consolidation of one or more of the ACSD's seven elementary schools.
The board made its decision in light of the COVID-19 pandemic that has temporarily put a lid on public gatherings. Past meetings about the future of Middlebury-area school facilities have drawn big crowds, and ACSD officials realize those kinds of meetings can't be held virtually through Zoom or other social media platforms.
But while the pandemic is suspending work on long-range facilities planning, it's not likely to delay another big change within the ACSD, which provides public education for students in Bridport, Cornwall Middlebury, Ripton, Salisbury, Shoreham and Weybridge: The expansion of Middlebury Union Middle School to include grade 6, beginning this fall. MUMS currently serves grades 7 and 8.
This transition of sixth-graders to MUMS will further reduce enrollment at the seven district elementary schools, which have already seen their ranks shrink during the past two decades — a statewide demographic trend. All except Middlebury's Mary Hogan Elementary School have enrollments of fewer than 100 students.
Deferred maintenance at the ACSD's seven elementary schools has been placed at a combined total of $17.4 million, according to a commissioned study recently performed by the company TruexCullins.
The district has hired TruexCullins to help them take stock in which of the district's current school buildings are integral to the ACSD's educational mission, and which might be candidates for closure. In addition, the ACSD board has been asking the public for feedback on local schools. To date, it's become clear that many folks believe having a local elementary school in the community is important. But keeping small schools open might become a tall task financially, given economies of scale and a Vermont Education Fund that is logging huge revenue shortfalls due to the coronavirus (see related story on Page 1A).
Still, ACSD board members believe the facilities discussion will have to wait awhile, due to forces beyond anyone's control.
"The environment doesn't feel as though it's an appropriate one to keep charging ahead with the facilities master plan," board member Victoria Jette said. "We are not seeking ways right now to get feedback and input from the community, because we feel that needs to be done in a 'live' setting."
Board member James "Chip" Malcolm said it's important for constituents to know about the pause, in order to not give rise to speculation that research is taking place without them.
"It's really important (for the public) to know that we can't proceed at this point," he said. "There's too many unknowns down the road. There's no way we can make adequate decisions or even plans, in this environment."
FIVE FACILITIES OPTIONS
In the meantime, ACSD residents can check out a TruexCullins presentation that maps out five potential school consolidation scenarios. The presentation was unveiled in March, just prior to the pandemic-driven shutdown of Vermont schools.
The document, which can be seen in full at tinyurl.com/yaqcu465, offers an overview of the age and condition of all seven elementary schools. It also cites five potential consolidation scenarios aimed at offering centrally located education hubs within the ACSD. Scenarios include construction of a new school to accommodate all elementary-age students; an addition to Mary Hogan Elementary; maintaining Mary Hogan, as well as building a new school; maintaining and improving Mary Hogan and the Salisbury Community School; and maintaining Mary Hogan, Salisbury and Bridport schools.
Some of the proposals would require bond votes. TruexCullins is offering no cost estimates for the scenarios at this point.
The presentation is already drawing comments from various ACSD residents who have been keenly following the facilities master planning process.
Ripton resident Janna Doria is a member of the Save Our Schools (SOS) citizens group. Group members are urging that rural schools be preserved and supported.
"If the scenarios presented in the TruexCullins Elementary School Study were hard for SOS to support back in March, they are even harder to consider feasible now considering the mid-pandemic landscape we find ourselves in," Doria said through an email exchange with the Independent. "The strength of our rural schools and the communities that cherish them, essentially eliminated in all of the bond-necessary five scenarios, are crucial for so many families' health and well-being, and they need to be part of the bright future of our district. Our hope is that the facilities master plan process, respectfully now on hold, looks and feels different post-pandemic and that this experience will inform decisions and recognition of what should be prioritized when the ball gets rolling again."
Shoreham resident Barbara Wilson also voiced concerns. She noted that Shoreham Elementary School has bucked recent trends with an enrollment surge, due to new families moving into town. That said, Wilson wonders why the TruexCullins report doesn't envision Shoreham Elementary as being part of the ACSD's long-term future.
"As the current COVID-19 crisis has shown us, our rural elementary schools have a very strong sense of community and many who are able have stepped up to make sure that our children's needs are met," she wrote in an email to the Independent. "I believe that we are at risk of our towns people and our children losing this strong connection and support system. And by removing our children from their rural communities, I fear that it will have a negative impact on their learning outcomes, especially those from socially and economically challenged living environments. It is hard for me to image how a child that hasn't yet had breakfast will do well if they must wake up even earlier and travel an hour or more to get to a school."
John Flowers is at [email protected].
More News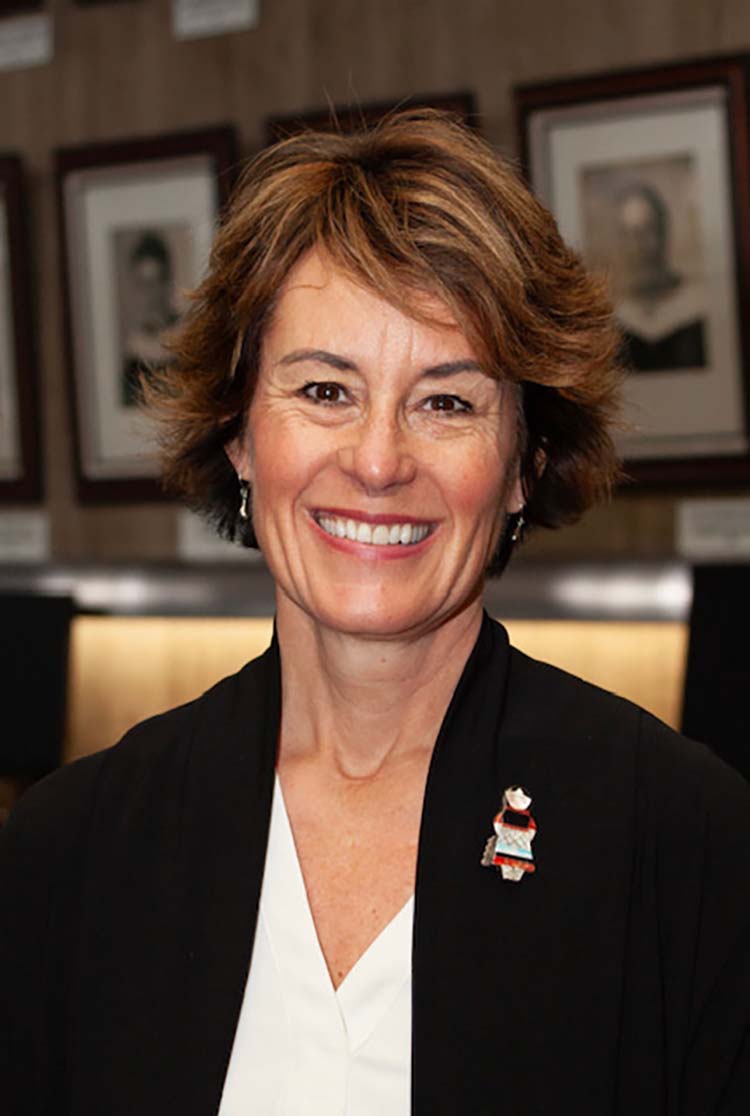 The Addison Central School District on Monday hired Wendy Baker to be its new superintende … (read more)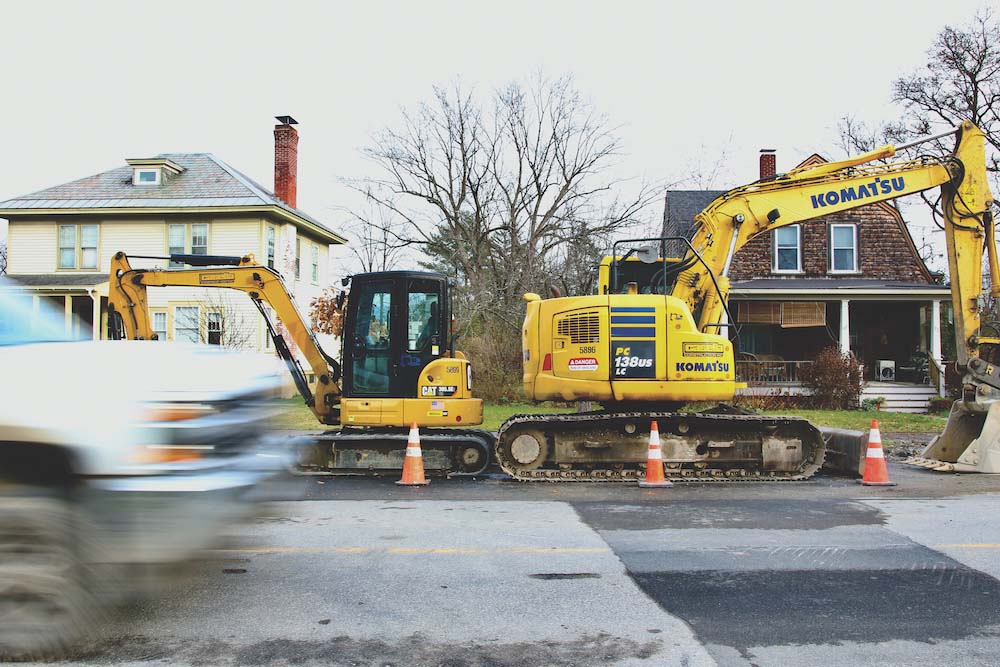 Middlebury voters next year will be asked to support three separate bond votes totaling $2 … (read more)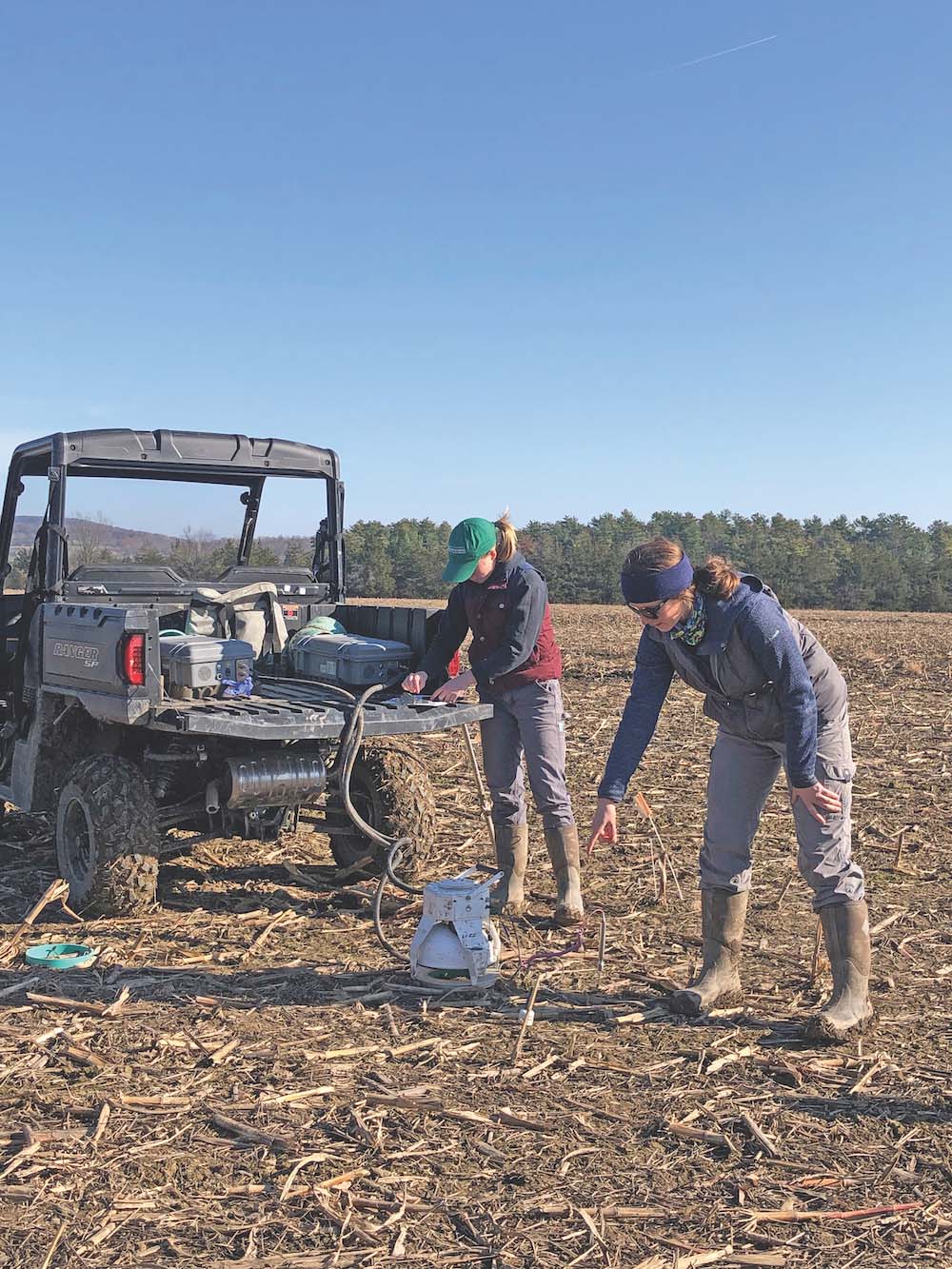 From planting cover crops to transitioning toward no-till or reduced-till approaches, farm … (read more)