Victoria Blewer: 'At a Crossroads'
WEYBRIDGE — Like most events these days, Victoria Blewer's upcoming exhibit at the Vermont Supreme Court Gallery has been postponed indefinitely. The Weybridge artist was excited to hang her work in Montpelier. 
"It's a huge space," said Blewer, describing the gallery. "Since it's so large, I was planning to take advantage of the space and show some of my photos that I've been taking of grain elevators all these years… that are never going to see the light of day."
She was also planning to have her newer collage and encaustic work on display; and, of course, a good representation of her hand-colored photographs.
"The work I've been doing for probably 30 years is the hand-colored work," she said. "I shoot the images with black and white film; I have a darkroom and develop the prints; then I print them on a certain kind of paper that accept oil paints. I use a lot of color when I paint, unlike how they used to color photos back before color film — then it was very subtle."
Blewer grew up in Manhattan and thought she might have a "real job" after graduating Smith College in Northampton, Mass., with a degree in economics and government. But it wasn't long working on Wall Street before Blewer decided to develop her artistic skills and head for the hills of Vermont.
"I didn't want to ride the subway and wear pantyhose for the rest of my life," she said, adding that she and her husband Chris Bohjalian moved to Vermont in 1986. They lived in Lincoln for 30 years where they raised their daughter before moving to Weybridge just a few years ago.
To create her signature hand-colored photos, Blewer heads out to photograph — mostly barns — in the spring and winter because the light is softer, the foliage is beaten down and the snow hides some of the clutter. 
"Barns are all like little individuals — that is the really old ones, the ones I'm interested in," she said. 
Then she'll play an audiobook, or maybe listen to Trevor Noah, and begin layering the oil paints on the image. 
"When I'm hand coloring, I have to finish in one day," she said. "You can't pick up where you left off… It really isn't until I've printed the photos and am sitting down ready to color that I know where the painting will go. Though I do love a good blue barn — I usually can't leave them white."
Alas, this technique is becoming something of a relic from the past.
The paper that she uses to print her photos on — the kind that also accepts oil paints — is rare. They stopped making the paper back in 2008, and Blewer only has four boxes (50 sheets per box) left.
"I am mourning," she said. "It's been death by a thousands cuts… It's the film, then it's the paper, then it's the chemicals and replacing something in the darkroom… Everything gets discontinued because there are fewer and fewer people who need it. Photography is changing, and the equipment and software is changing too."
At one time, Blewer might have said, "No, I'll never do the digital thing" because the base of digital archival paper will never take oil paint, which means she'd have to change her style.
But now, facing just a few boxes of paper left and no intention of retiring, Blewer is expanding her art into "Plan B." Hence the name of her postponed Montpelier exhibit: "At A Crossroads."
"I took a couple classes at the International Center of Photography in New York City and learned how to do encaustic photography," she said, recalling how got started with this vocation. "Encaustic photography is any photo adhered to a substrate — encaustic means to burn. I'm heating up wax and applying a layer to the photo then fusing it, applying another layer and fusing it. There are all kinds of color combinations. I love feeling an encaustic photo or collage; it's very tactile."
Blewer took it a step further and also go into collaging.
Through all her work, Blewer's love of deep, rich colors gives her pieces a certain kind of strength.
"I love working with color," she said. "I love reds, oranges and yellows, oh, and a cobalt deep purple."
Bummed you can't go see a large collection of Blewer's work at the Vermont Supreme Court Gallery? Us too. For now, you can see her work at Edgewater Galleries in Middlebury or follow her on Instagram @victoria_blewer.
More News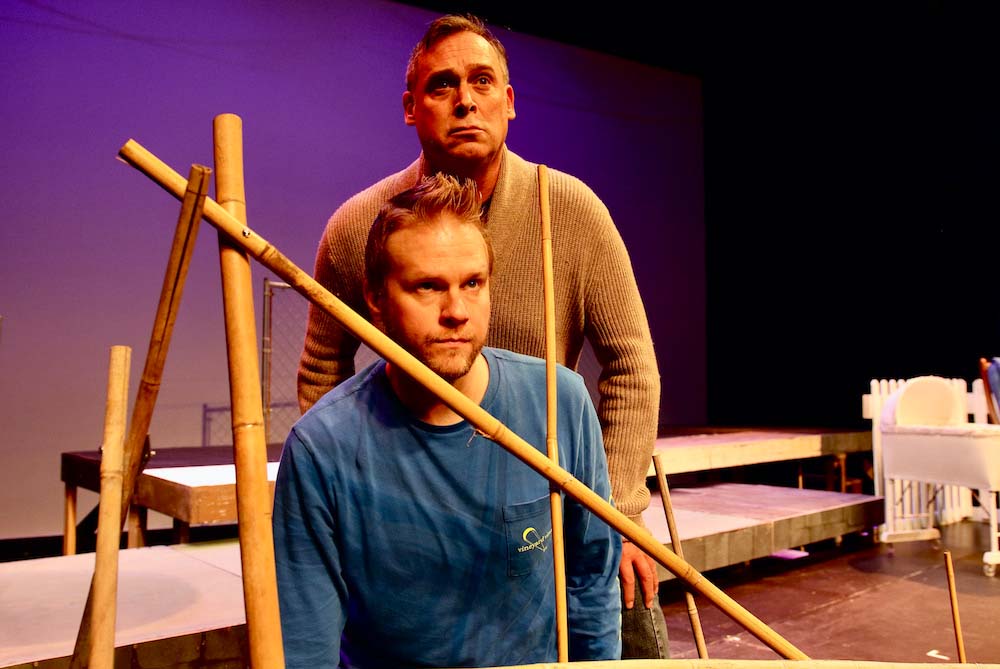 Great opera doesn't need to be about anything — sometimes all we crave is unforgettable mu … (read more)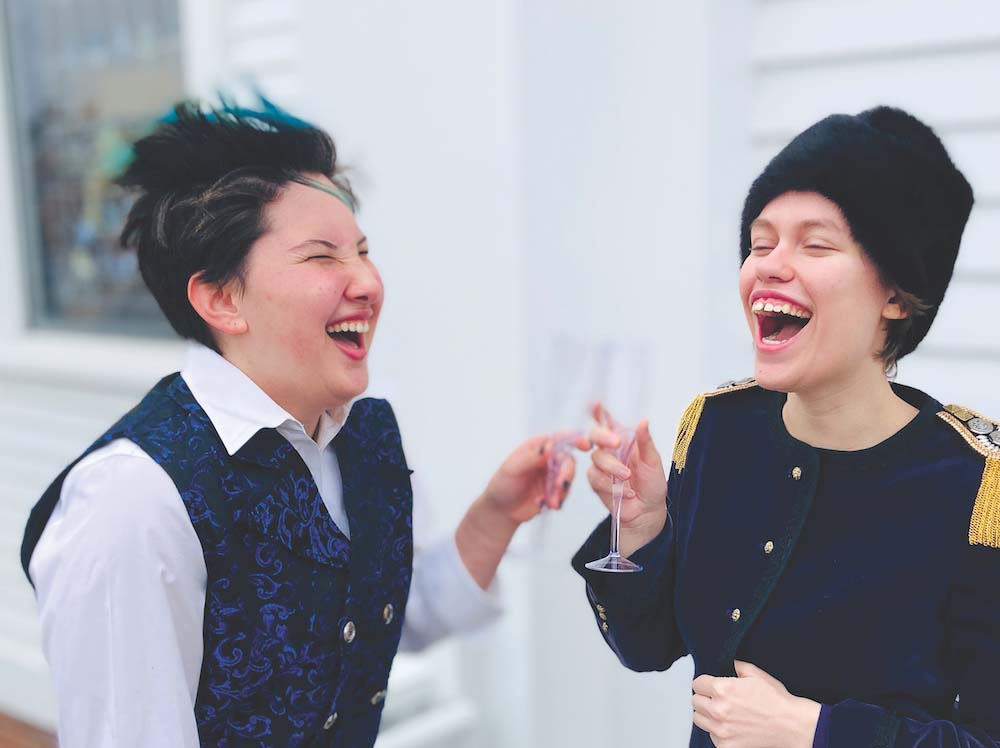 Going forward, the program will now be known as the Youth Opera Company of OCM.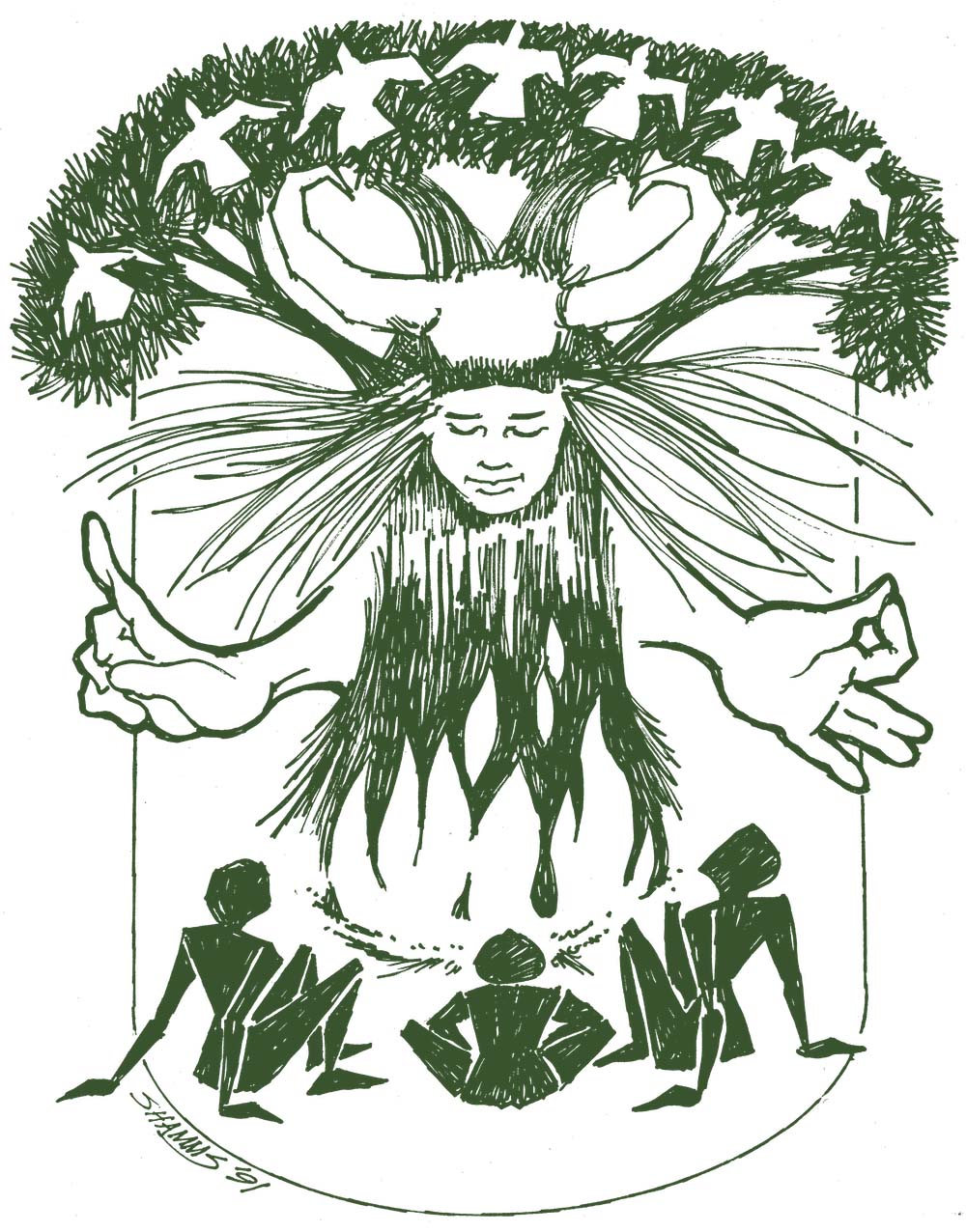 This will be Marianne Lust's final year as creator of Marrowbone, having mounted it over 2 … (read more)