Women's hockey enters playoffs with 19-2-3 record
BRUNSWICK, Maine — The Middlebury College women's ice hockey team completed its regular season this past Friday and Saturday by sweeping host Bowdoin to finish with a 19-2-3 record, 14-1-1 in NESCAC play.
The Panthers earned the top seed for the NESCAC tournament and on Saturday at 1 p.m. will host No. 8 Trinity (8-12-4, 3-11-2 NESCAC). The Panthers on Feb. 8 and 9 at Kenyon Arena defeated Trinity by scores of 4-1 and 1-0.
If the Panthers, ranked No. 2 in NCAA Division III, make it three in a row over the Bantams they will host the league's final four on March 6 and 7.
On this past Saturday the Panthers defeated Bowdoin, 3-1. The Polar Bears finished 8-13-3, 4-10-1 NESCAC and finished seventh.
Bowdoin took the lead at 4:23 of the first with the first NESCAC power-play goal the Panthers have allowed this season in 46 attempts. Julia Surgenor tipped in Nell Fusco drive from the point past Panther netminder Anne Goldstein. 
The Panthers responded less than a minute later on a power play. Made Leidt scored on a wrister from Mollie Dalbey. Middlebury took the lead at 10:54 on an Ellie Barney deflection of an Ashley McDonald shot. Middlebury added its final goal with 4:48 remaining in the first, when Katie Hargrave scored on a rebound of a Jenna Letterie shot.
Middlebury outshot Bowdoin, 45-13. Goldstein made a dozen saves, while Dani Marquez made 42 stops for the Polar Bears.
On Friday the Panthers blanked the Polar Bears, 3-0, as senior goalie Lin Han made 13 saves for her 17th career shutout.
Middlebury took the lead at 7:09 of the first period when Sidney Portner took advantage of a turnover caused by Hargrave and wristed a shot into the top left corner. A Letterie breakaway later in the period made it 2-0; Hargrave also set up that strike. A Letterie empty-netter created the final score. Marquez made 33 saves for the Polar Bears.
More News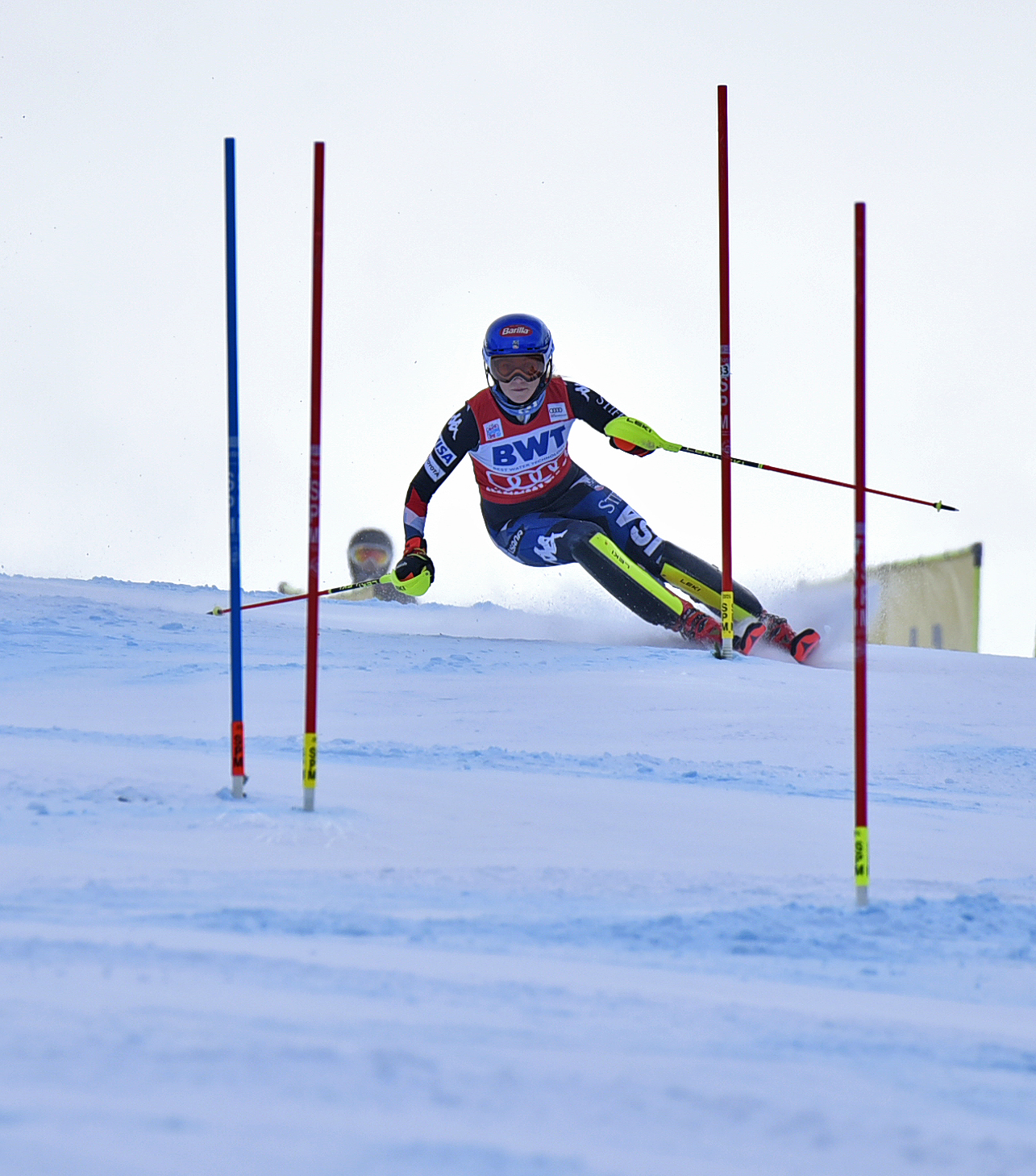 "To be perfectly frank, I'm not sure I'm in a position to win either of these races," Mika … (read more)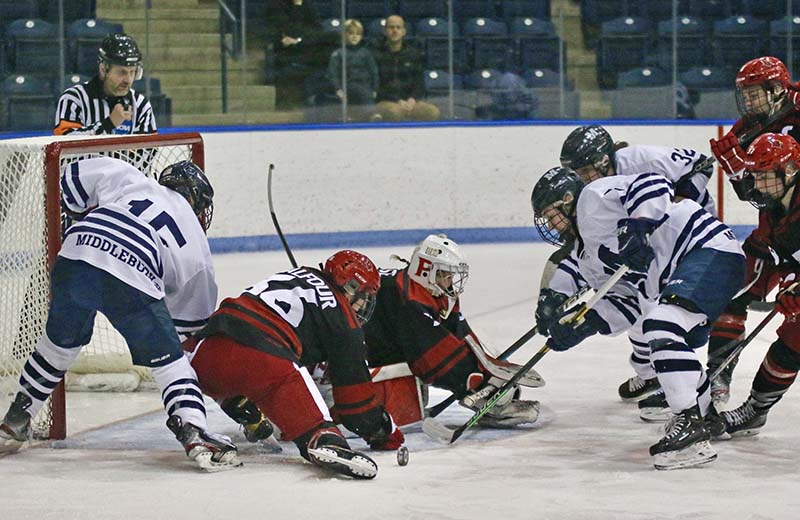 The Middlebury College women's hockey outplayed and outshot visiting Plattsburgh in Sunday … (read more)
The Middlebury College men's soccer team bowed out of the NCAA Division III tournament on … (read more)