Girls' hoop: Eagles, OV are winners
ADDISON COUNTY — In local high school girls' basketball action late last week, Mount Abraham stretched its winning streak by prevailing at home, Otter Valley picked up two victories, and Middlebury lost on the road.
Vergennes also saw action with a pair of games; see story.
Teams are entering their final week of the regular season, and the Vermont Principals' Association will release playoff pairings this coming Monday morning.
EAGLES
On Thursday the Eagles outlasted visiting Colchester, 44-38. Chloe Johnston (15 points, six assists), Cami Masse (nine points, eight rebounds) and Abby Reen (four points, nine rebounds) led the way for Mount Abe.
The 13-5 Eagles visit Missisquoi on Monday and Enosburg on Thursday as they try to climb higher in the D-II standings than their current sixth place.
OTTERS
On Thursday the Otters picked up a big road win, 48-43, as Alice Keith scored 16 and grabbed 13 rebounds. Alia Edmunds added 15 points as OV defeated a rival for the No. 10 seed in D-III.
On Friday OV took a 10-0 lead on the way to a 63-34 home win over Mill River. The Otters jumped out ahead with a 10-0 run and cruised from there. Mallory Lufkin hit four threes in a 16-point night, Livia Bernhardt scored 13, and Keith contributed 10 points, eight rebounds and six steals.
The 7-11 Otters will visit Springfield on Tuesday and host Woodstock on Thursday. They are looking like a good bet for the No. 10 seed in D-III.
TIGERS
On Friday host North Country improved to 12-5 with a 63-24 victory over the Tigers. Rian Fortin led the Falcons, who are battling for seeding position with the Eagles, with 15 points. Riley O'Neil scored seven for MUHS (4-14), which plays at Milton and Mount Mansfield this week and looks like the No. 15 seed in D-II.
More News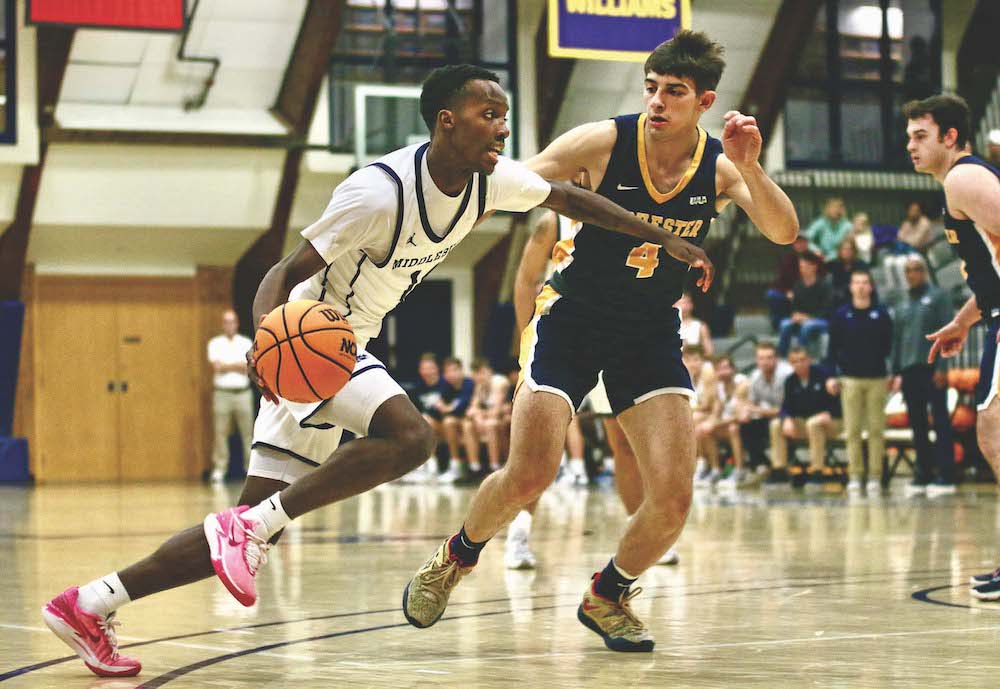 The Middlebury College men's basketball team dropped a pair of home games to teams in the … (read more)
The Middlebury College women's basketball team split a pair of games this past weekend at … (read more)
The Middlebury College women's hockey team lost one game and settled for a tie in another … (read more)