Arts Beat: Finckel & Wu Han to perform at MAC
The Middlebury College Performing Arts Series' 100th anniversary season continues at 7:30 p.m. on Friday, Feb. 28, in Robison Hall at the Mahaney Arts Center (MAC) with a visit from two of its most prolific performers, cellist David Finckel and acclaimed pianist Wu Han, for a program including Beethoven, Debussy, Mendelssohn and Chopin.
Dubbed "chamber music's busy power couple" by The New York Times, Finckel and Han will also perform the world premiere of "Ephemeral Objects," a new work by Vermont-raised, prize-winning composer Pierre Jalbert, commissioned by the series to mark this special occasion.
Among the most esteemed and influential classical musicians in the world today, Finckel and Han are recipients of Musical America's Musicians of the Year award, one of the highest honors granted by the music industry. Highlights of their 2019–20 season include a new CD release, a national PBS television special, and a busy international tour schedule, including multiple performances with the Chamber Music Society of Lincoln Center (CMS) in the United States, Taiwan, and Columbia.
Finckel and Han are currently in their third term as Artistic Directors of CMS. Under the auspices of CMS, the pair lead the LG Chamber Music School, which serves dozens of young musicians in Korea each year. They are also the founding artistic directors of Music@Menlo, a chamber music festival and institute in Silicon Valley, and, in 2011, were named Artistic Directors of Chamber Music Today, an annual festival held in Korea.
Associated events include a free pre-concert lecture by composer Pierre Jalbert at 6:15 p.m. and a free post-concert reception to toast the artists. The audience is invited to both.
Reserved seating tickets are $30 for the general public; $25 for Middlebury College faculty, staff, alumni, and emeriti; $10 for youth; and $6 for Middlebury College students, and are on sale at 802-443-6433 or middlebury.edu/arts. The MAC is located at 72 Porter Field Road in Middlebury, just off Route 30/South Main Street. Free parking is available curbside on Route 30 or in the MAC parking lot.
'THEY SAY A LADY WAS THE CAUSE OF IT' AT THT
"They Say a Lady Was the Cause of It," an evening-length dance production that embodies a contemporary exploration of agency, identity, and relationships, comes to Middlebury's Town Hall Theater on Friday, Feb. 28, and Saturday, Feb. 29, at 7:30 p.m.
Inspired, in part, by "Orlando," by Virginia Woolf, and "Undine Geht" by Ingeborg Bachmann, this work examines the complexities of gender roles imposed by society, as well as the fight to reclaim individual narratives and rewrite what society has prescribed. The eleven dancers performing in this work contribute their own narratives and voices to this important conversation.
The dancers, who mostly identify as female, range vastly in age, life experience, and movement backgrounds — from professional to self-taught. Together they bring a rich and varied palette of movement and life experience to the work. Their performance will be accompanied by live, original music by composer and performer Matt LaRocca on violin. He will be joined by Kyle Saunier on saxophone and string bass; Polly Vanderputten on cello; and Britta Fenniman Tonn on piano. Vocals will be performed by Roxanne Vought, and Allison and Cameron Steinmetz.
There will be a silent auction in the lobby at all performances featuring artwork inspired by this production by collage artist, Vanessa Compton. Stay for a Q & A with the performers immediately following the performances.
Tickets are $25 for adults, $15 for students with a valid ID (plus applicable fees), and may be purchased by calling 802-382-9222, in person at the box office located at 68 South Pleasant St. in Middlebury, Monday to Saturday, noon to 5 p.m., or online at townhalltheater.org.
THE MICHELE FAY BAND AT BRANDON MUSIC
The Michele Fay Band will be performing at Brandon Music, on Saturday, Feb. 29, at 7:30 p.m.
The band features original and Americana music that brings forth a comfortable groove of folk, swing, and bluegrass-influenced songs that are woven seamlessly together. Michele Fay's heartfelt lyrics are central to the ensemble, as she sings with a crystal clear, authentic voice.
Fay has been performing throughout Vermont and the region since 2006. Her "crack backing band," a perfect match for her talent as a singer-songwriter, adds to the charm and sincerity of these songs without detracting from their earnest messages. Their repertoire provides a mix of understated originals and well-placed traditional covers, played and sung with relaxed polish, personality and taste.
Kalev Freeman on fiddle brings forth a light-hearted sound. Michael Santosusso, on upright bass, adds dynamic beat and perfectly matched harmonies. Fay's husband, Tim Price, contributes melodic instrumentals on mandolin, electric guitar, and acoustic guitar.
Tickets are $15. A pre-concert dinner is available for $25. Reservations are required for dinner and recommended for the show. Venue is BYOB. Call 802-247-4295 or e-mail [email protected] for reservations or for more information. Brandon Music is located at 62 Country Club Road in Brandon.
HANDEL'S 'AGRIPPINA' TO BE BROADCAST TO THT
Handel's tale of intrigue and impropriety in ancient Rome arrives in Middlebury's Town Hall Theater on Saturday, Feb. 29, at 1 p.m., with star mezzo-soprano Joyce DiDonato as the controlling, power-hungry Agrippina and Harry Bicket conducting.
Sir David McVicar's production ingeniously reframes the action of this black comedy about the abuse of power to "the present," where it should loudly resonate. The all-star cast features mezzo-soprano Kate Lindsey as Agrippina's son and future emperor Nerone, soprano Brenda Rae as the seductive Poppea, countertenor Iestyn Davies as the ambitious officer Ottone and bass Matthew Rose as the weary emperor Claudius.
This early Italian opera of Handel's was a success that secured the composer's international reputation and played a large role in paving the way for his lucrative and high-profile subsequent career in London. Even today, the issues at stake in "Agrippina" — the power plays, sexual politics, and cults of personality played out against a fickle public — continue to resonate.
Scott Morrison will give a pre-show talk in the Byers Studio downstairs at 12:15 p.m.
Tickets are $24 for adults, $10 students (plus applicable fees) and may be purchased at townhalltheater.org, by calling 802-382-9222, at the THT box office Monday to Saturday, noon to 5 p.m., or at the door one hour before show time. THT is located at 68 South Pleasant St. in Middlebury.
7TH ANNUAL CARNEVALE VERGENNES AT VOH
The 7th Annual Carnevale Vergennes will take place on Saturday, Feb. 29, in the Vergennes Opera House, at 7:30 p.m. The theme for this year's fundraiser is "Fashion is Art and You are the Canvas."
The event, which benefits three area non-profits — Vergennes Opera House, Boys & Girls Club of Greater Vergennes, and the Vergennes Partnership — has raised well over $100,000 net in just six years. Each year, organizers pick a theme that helps attendees choose costumes and masks, hairstyles and accessories, all adding to the over-the-top fun of the evening. This year's theme encourages guests to play with ideas of high fashion or famous paintings and other creative clothing options.
Carnevale Vergennes offers up an evening of music (D.J. Fattie B), dancing, games of chance and skill, and prizes. There are three grand prizes to vie for as well as plenty of fun prizes to win by playing any one of the four over-sized games with $1 tickets. There will also be a cash bar provided by Bar Antidote.
Tickets are $35 and can be purchased online via the VergennesOperaHouse.org website or at the door. For more information, call 802-877-6737. The VOH is located at 120 Main St. (Route 22A) in Vergennes.
INTERNATIONAL FILM SERIES
The 2019-2020 Hirschfield International Film Series continues on Saturday, Feb. 29, at Middlebury College with the 2019 Romania/France/Germany/Sweden film, "The Whistlers," directed by Corneliu Porumboiu.
In "The Whistlers," not everything is as it seems for Cristi, a police inspector in Bucharest who plays both sides of the law. Embarking with the beautiful Gilda on a high-stakes heist, both will have to navigate the twists and turns of corruption, treachery and deception. A trip to the Canary Islands to learn a secret whistling language might just be what they need to pull it off.
The film, in Romanian, English and Spanish with English subtitles, will be shown at 3 and again at 8 p.m. in Dana Auditorium on College Street (Route 125). It's free. Some of the films in this series may be inappropriate for children.
MUSIC SERIES AT OCB
As part of the 2020 Music Series at Otter Creek Brewing, independent artist Alison "AliT" Turner will be performing at 5 p.m. on Friday, Feb. 28, in OCB's pub space.
AliT, is a singer-songwriter (guitar/voice) based in Vermont. This talented songstress records and performs a heartfelt and unique style of alternative/indie pop. Having started writing songs at the age of seven, and picking up the guitar when she was 11, Turner has developed into an introspective songwriter and performer. Vermont's Seven Days named AliT a finalist for Best Vocalist and Best Pop Artist in 2018 and again in 2019.
Otter Creek Pub Space is located at 793 Exchange St. in Middlebury. For more information, call 802-388-0727.
JAZZ QUINTET AT COLLEGE
There will be a performance by the Paul Asbell Jazz Quintet in Robison Hall at Middlebury College's Mahaney Arts Center on Saturday, Feb. 29, at 7:30 p.m.
Affiliate artist Paul Asbell performs original jazz compositions from his latest CD featuring some of Vermont's finest musicians and music faculty: Christopher Peterman, saxophones; Clyde Stats, acoustic bass; Tom Cleary, piano; and Gabriel Jarrett, drums.
It's free, and the public is welcome.
PHOTOGRAPHY EXHIBIT AT WALKOVER IN BRISTOL
In association with the recently opened exhibit, "Boats, Barns and more … Images from Ireland, Prince Edward Island and Vermont," there will be a reception with the photographer, Paul Forlenza, on Friday, Feb. 28, from 5 to 7 p.m., at the Walkover Gallery, 15 Main St. in Bristol. Some of the photographs are archival Kodachrome prints, some archival digital prints and a few are Kodachrome CibaChrome prints with stunning large-scale clarity and color.
The exhibit, which runs through March 27, is free. For more information, visit [email protected], or call 802-453-4728 ext. 2.
More News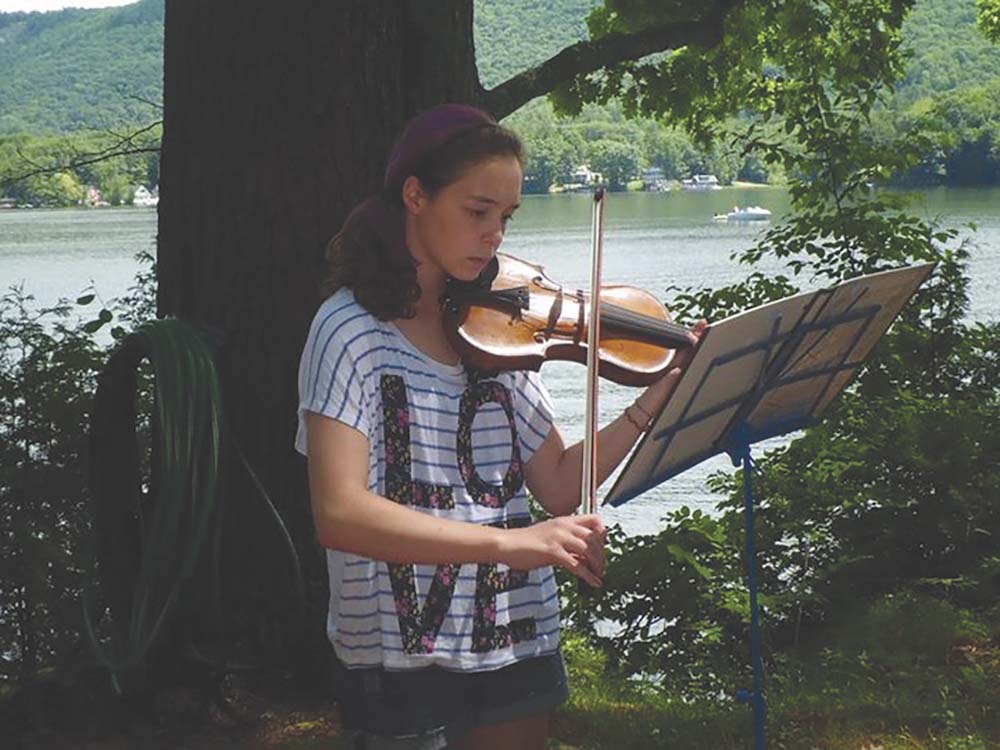 It's more than just band camp… it's Point CounterPoint. And this very special place, nestl … (read more)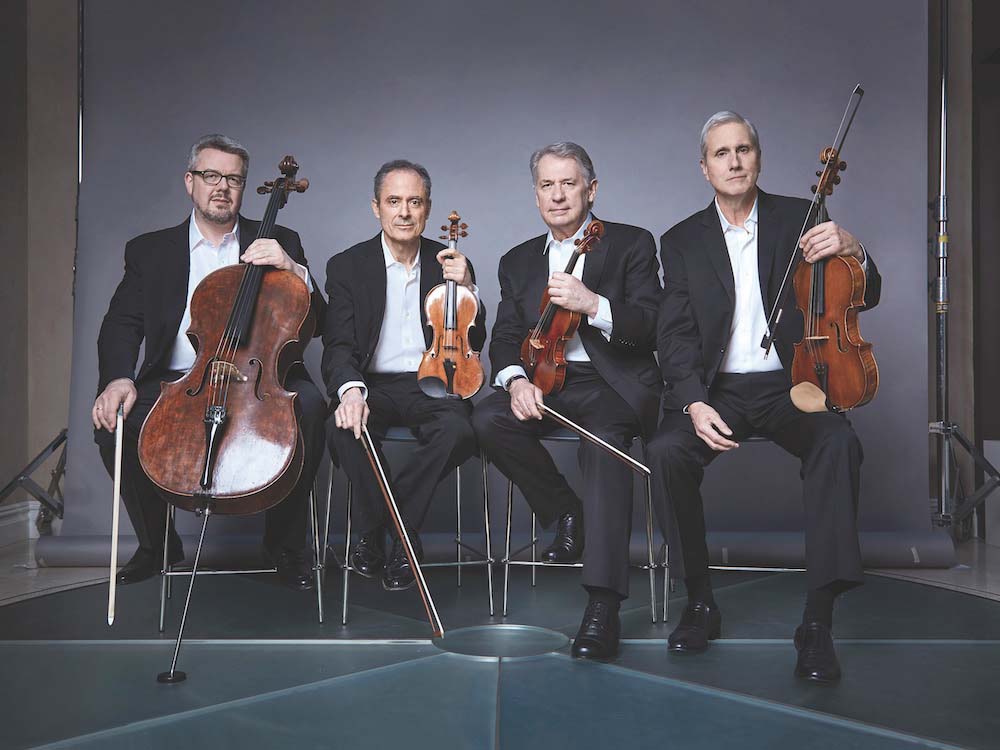 The Middlebury Performing Arts Series proudly opens its season with the legendary Emerson … (read more)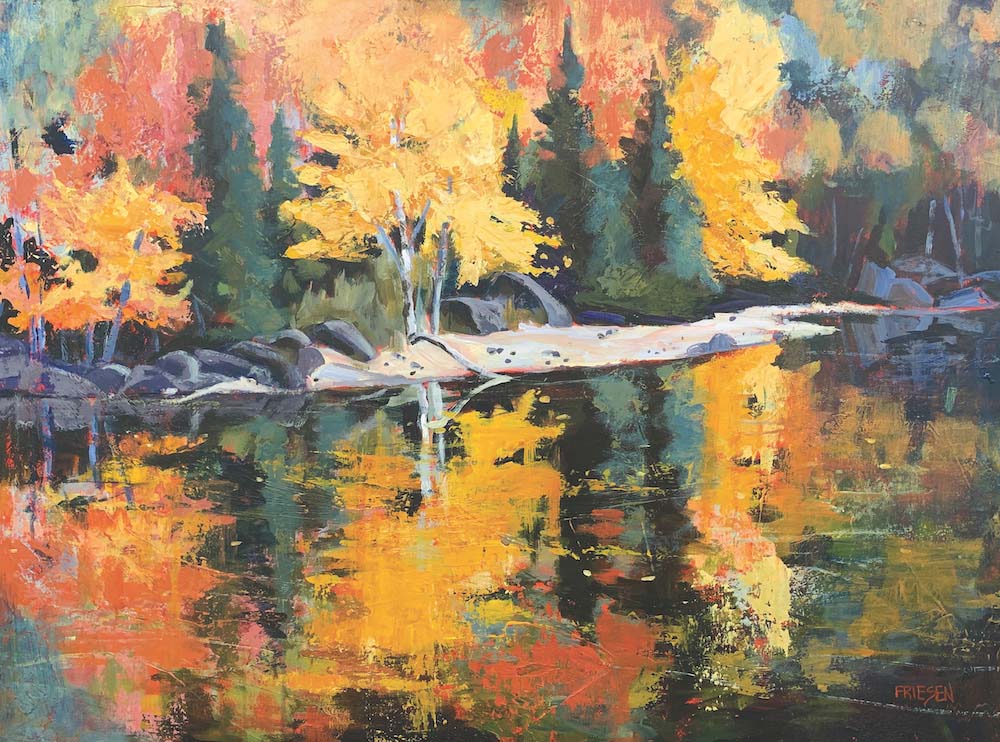 "Nature's Inner Light," a two-person exhibition featuring new work by Penny Billings and H … (read more)