Vergennes city clerk steps down; end of Devine era
Joan Devine was the rock of the city government who knew her job and did it very well, knew the people of the community, and was a defender of Vergennes and what it stands for. It is hard to find a person more loyal and dedicated.
— Renny Perry
VERGENNES — At 4:30 p.m. on Friday, Feb. 28, Vergennes City Clerk and Treasurer Joan Devine plans to walk out of Vergennes City Hall and into retirement after 38 years as the city's clerk and almost 42 years as a city hall employee.
Devine, Addison County's longest serving municipal clerk, admits it will feel strange.
"I love my job. I have very mixed feelings leaving it," she said in a Thursday interview, then laughing and adding, "It's almost like who you are. When I go to the grocery store, everyone who sees me, it's like, 'Are my taxes due?' Hello, can you have a sunnier thought than that?"
But Devine, who will be 66 next month, also strongly believes it's time. After her first response to the question of why she's retiring now ("Because I'm old."), she explained her pension is fully vested, she can collect Social Security, and she has signed up for Medicare to cover most of her health care costs.
"The timing is good," she said. "It works financially now."
Then there is Devine's family, especially her 87-year-old mother, and Devine's own hobbies and neglected work around her house.
"I want to have time with her while she's still good and can get around," she said. "I have a sister who just moved to Middlebury who's been away 20 years. We missed out on a lot of time. I want to have time with her. I want time for my grandchildren. I want time for me. I want to go to my camp up in Grand Isle and read, and time for puzzles and projects at home."
But not travel.
"No. Are you kidding? Everyone says that. 'Are you going to travel?'" Devine said. "I can't stand to be in a car two hours."
She will continue her work with the American Legion's Ladies Auxiliary, and would like to volunteer helping children in need, possibly as a guardian ad litem,  a person a court appoints to investigate solutions that would be in the best interests of a child.
City officials said Vergennes would continue without her (see related story), but that Devine's decades-long presence would be missed.
Renny Perry worked with Devine when he was a city manager, mayor, city council member and Vergennes Partnership president.
"We can find someone to take her place, but we can't find someone to replace her," Perry said. "She was the rock of the city government who knew her job and did it very well, knew the people of the community, and was a defender of Vergennes and what it stands for. It is hard to find a person more loyal and dedicated. It has been my good fortune to have had the privilege of working with her over these many years."
Current Mayor Jeff Fritz said he gets "a little misty" thinking about Devine's contributions over the years.
"I've only had the pleasure of working with Joan for five of her 40-plus years with the city of Vergennes, but without question, I will sincerely miss her in city hall. Managers, mayors and council members have come and gone, and the city has changed dramatically during her tenure. Joan demonstrated her professionalism and dedication by always looking out for the city's best interests," Fritz said.
"We all owe her our thanks. Feb. 28, 2020, at 4:30 p.m. will be a sad moment for me, yet I wish Joan the happy and restful retirement she deserves."
NEXT GENERATION
Devine — who will return to help with the March election — is confident the city is in good hands, praising replacement clerk Morgan Kittredge for her capability, excitement and enthusiasm, and the abilities of City Manager Dan Hofman and Abbie Farrar, who will take over as treasurer.
In the same breath, she said maybe it's time to let the next generation take over as a group.
"I do feel they have a really good team here … But it's a different era. These young people think and do differently than the old times," Devine said. "It's not what it was, and it's not going to be what is was. And, you know, it's time for you to go and let these new young people (take over). They're all full of energy and new ideas."
She acknowledged if she stayed on it would be like starting over after working with former city manager Mel Hawley for 30 years and former administrative assistant Melissa Wright, who recently left to work in Middlebury, for more than a decade.
"I miss Mel. Mel and I worked 30 years together. And I miss Melissa. Melissa and I worked 13 years together," Devine said.
Very rarely has Devine not enjoyed her job, but she acknowledged that she did not see eye to eye with one co-worker a while back. That coworker, according to Devine, once told Devine she had to find another job, something Devine briefly considered before deciding to stay the course. Among other things, Devine said the former co-worker would email the then-mayor and complain about Devine's cigarette breaks.
"I said I smoked way before you arrived and I will continue to smoke. And I still do smoke," Devine said.
Clearly that feud is a blip on the radar at this point.
"I love the work. I love the projects, and doing them perfectly right," Devine said. "I love that stuff, and balancing (books), doing spreadsheets."
A real bonus for Devine has been learning about city residents as they visit Vergennes City Hall. For example, she said she always enjoyed watching adults, such as Pat Emerson, age with grace, and children mature, citing new voter Cedar Winslow.
"You watch them age. She (Emerson) is amazing. She's 87 now. She just moved closer to her kids in Burlington. Or like the Winslow family. I remember her mother coming to the polls to vote. She had that little girl on her back in a backpack. And now today she's walking into vote because she's 18 now. And I say, boy, I wished I'd taken a picture back then when she used to come in the backpack," Devine said.
 "I've gone through so much over the years, dispatching for the police, going off for training in Newport, R.I., meeting people. But it was mostly right here in the office every day, and knowing what's going on your community."
 Andy Kirkaldy may be reached at [email protected].
More News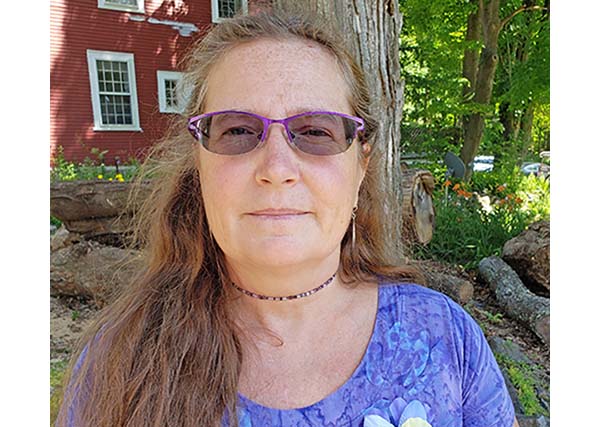 Learn about the disease in a documentary film by a local woman who knows first hand. Plus … (read more)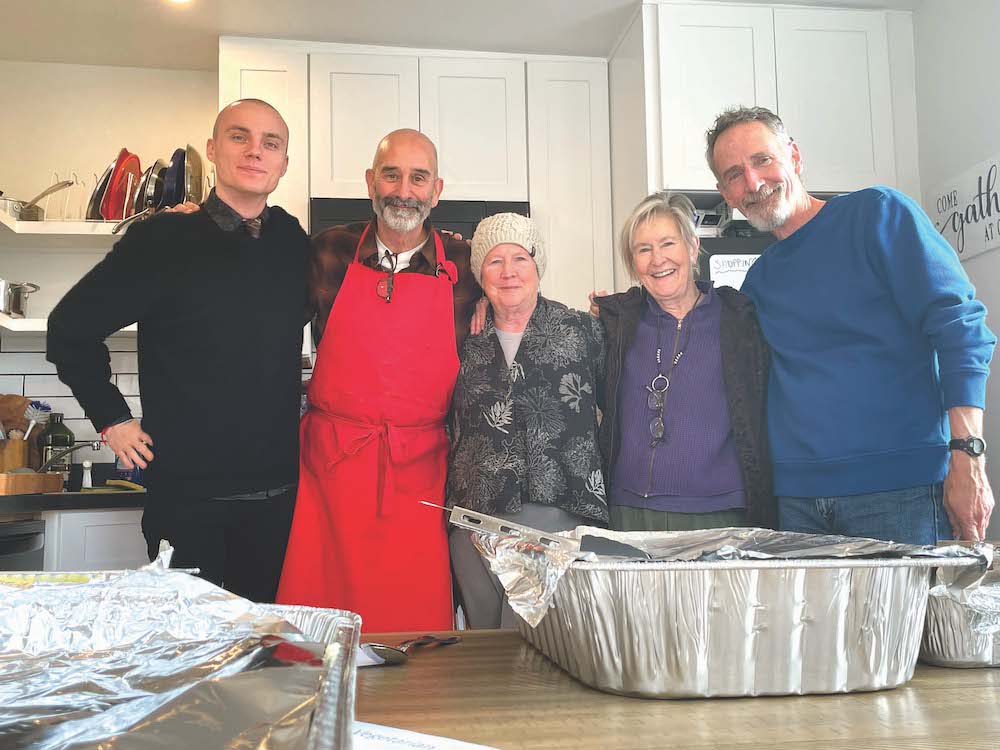 This past Thanksgiving, Nov. 23, saw almost 60 people converge upon the 1,400-square-foot … (read more)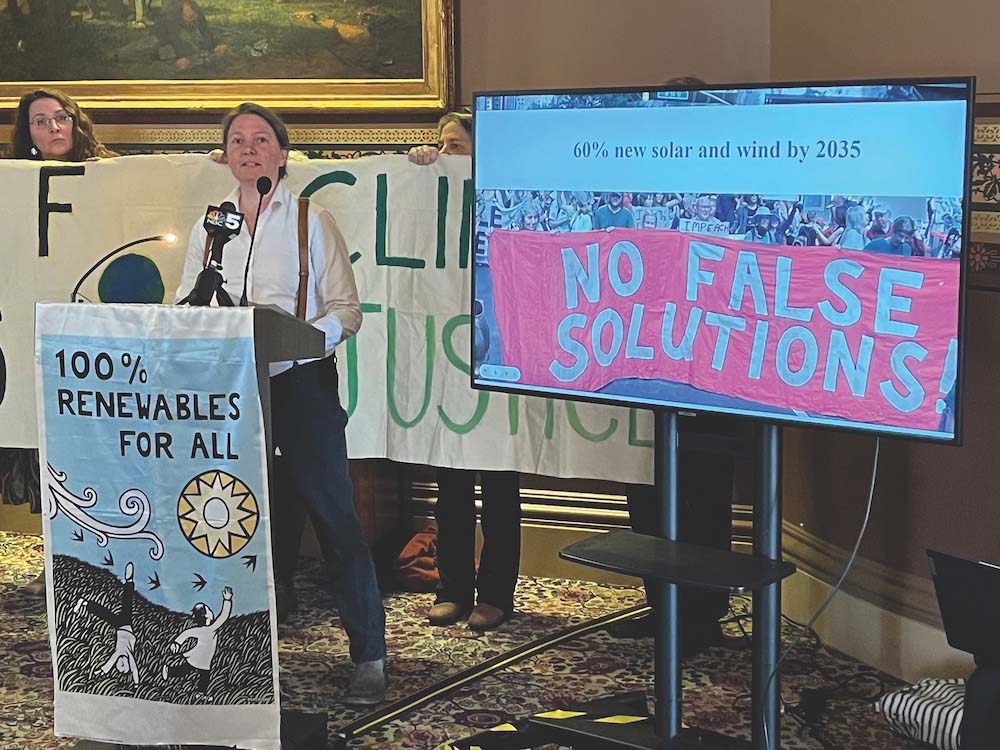 Two state lawmakers are urging Addison County folks not to ease up on efforts to battle cl … (read more)