Men's hockey settles for home ties
MIDDLEBURY — Middlebury College men's hockey settled for two ties at home this past weekend vs. NESCAC opponents.
The Panthers are 7-8-3 overall, 5-4-3 in the league, heading into road games at second-place Trinity (12-5-1, 7-4-1) and sixth-place Wesleyan (9-8-1, 5-6-1) this weekend. The following weekend brings a home-and-home series with first-place Williams.
This past Saturday the Panthers and visiting Connecticut (8-8-2, 4-6-2) tied, 3-3.
The Panthers took a 1-0 lead in the first period on a Brendan Dawson blast from the left point. In the second period Middlebury goalie Adam Wisco thwarted Jacob Moreau on a breakaway before the Panthers made it 2-0 when Conor Breen converted a feed in the high slot from Paddy Bogart.
The Camels got one back on a Moreau goal in the second, and tied the score on a Younghoon Choi backhander early in the third. At 10:03 on the clock, the Camels took the lead on a Moreau wrister. Middlebury equalized 10 seconds later, when Danny Tighe knocked in his own rebound after taking a pass from Alex Heinritz.
Wisco stopped 20 shots for the Panthers, while Camel goalie Connor Rodericks turned aside 27 Middlebury shots.
On Friday Middlebury carried a 2-0 lead into the third period but Tufts (6-11-1, 4-7-1) scored twice in less than a minute to forge a 2-2 tie. 
Middlebury took the lead in the opening period. Tyler Capello netted the rebound of a Bret Pastor shot from the point. Late in the second period Mitchell Allen converted a feed from Matt Danner on a two-on-one rush set up by a Billy Dobensky clearing pass.
Cooper Stahl and Cal LeClair scored in quick succession in the middle of the third period. Capello had three whacks from the top crease in the final minute, but Tufts goalie Drew Hotte denied him. Hotte finished with 40 saves, including big stops on Danner and Allen in overtime. Jake Horoho made 16 stops for Middlebury.
More News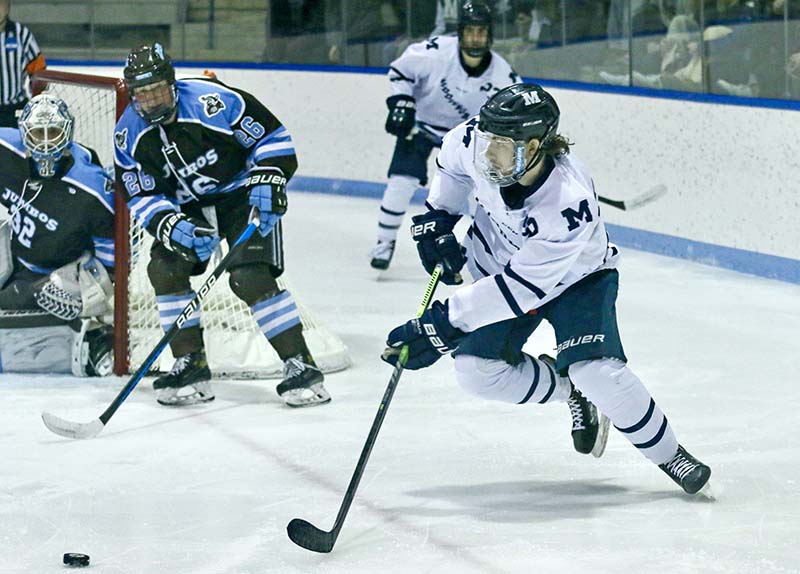 Middlebury College men's hockey surged passed Conn College before falling to Tufts this pa … (read more)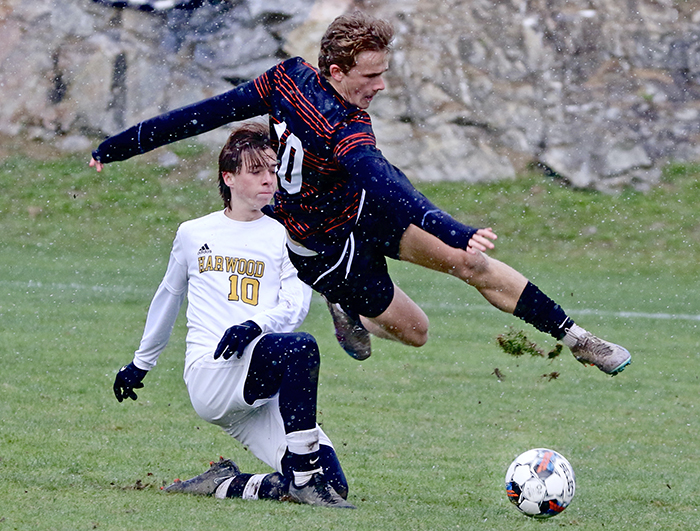 Seven local high school boys' soccer players were named to the Division II or III All-Stat … (read more)
Five area high school girls' soccer players were named either Division I or D-II All-State … (read more)