Girls' hoop: VUHS takes two; Otters, Eagles split
ADDISON COUNTY — Vergennes swept games vs. Otter Valley and Middlebury to highlight local high school girls' basketball action late last week.
In other action, Mount Abraham split two games, OV bounced back with a win, and MUHS lost to a Division I foe.
LOCAL RIVALRIES
On Wednesday the Commodores staved off an OV rally to prevail, 51-46. VUHS used balanced scoring to lead by 14 in the second half. But OV senior Livia Bernhardt scored 13 of her 16 points in the fourth quarter, and the Otters also hit from behind the arc to slice the lead to two in the late going. Then Commodore Lauren Curtis hit a three-pointer to push the lead to five with just over a minute left, and Emily Rooney cemented the win with four late free throws.
Mary Kingsley added 10 points for OV, and Alice Keith scored nine.
Rooney led VUHS with 11 points, followed by Sophie Hatch and Kate Gosliga with eight each and Curtis with seven.
On Saturday the Commodores sailed past host MUHS, 44-21. The Tigers trailed by 10-8 after one period, but VUHS took charge after that. Felicia Poirier sparked VUHS with 12 points, five steals and six rebounds, Hatch contributed eight points and six rebounds, and Hannah Kelly grabbed seven boards. VUHS moved to 7-4 and will host Enosburg on Tuesday.
Ninth-graders Cady Pitner and Ele Sellers each scored six for MUHS (3-9).
TIGERS
Also this past Wednesday, host Mount Mansfield improved to 7-4 by cruising to a 57-27 win over the Tigers. Caitlyn Luitjens scored 13 for MMU. 
Sellers scored 10 points for the Tigers, who will visit Mount Abe on Tuesday and then host Colchester on Saturday at 12:30 p.m.
OTTERS
On Friday the Otters bounced back to breeze past host Woodstock, 55-34. Alia Edmunds (14 points), Keith (12) and Bernhardt (10) all reached double figures as OV improved to 4-7 heading into homes games this week vs. Burr & Burton on Tuesday and Mill River on Thursday.
EAGLES
On Wednesday the Eagles snapped a two-game skid by topping host Colchester, 50-31. Mount Abe took control early, outscoring the Lakers 20-2, in the opening quarter.
Contributors for Mount Abe included Chloe Johnston (15 points, four steals), Abby Reen (11 points, five rebounds, three steals), Cami Masse (seven points, eight rebounds), and Marley Keith (five assists).
On Saturday host North Country topped the Eagles, 41-28. Riann Fortin led the Falcons with 16 points.
Johnston (11 points) and Reen (eight) led the Eagles, who are 7-5 heading into their Tuesday game vs. MUHS.
More News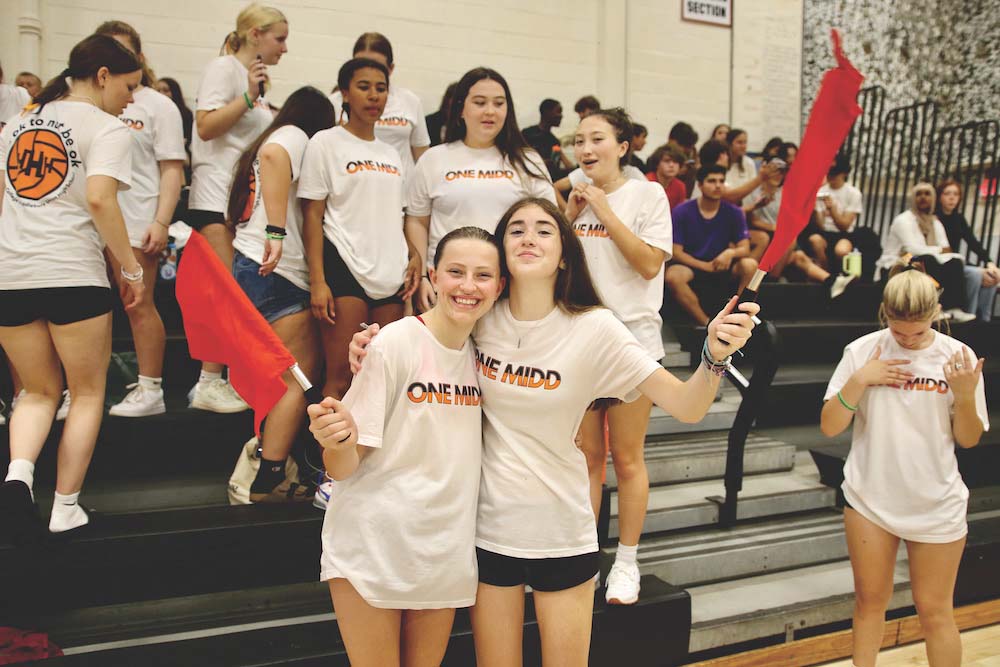 Considering the Middlebury Union High School volleyball team's decidedly successful record … (read more)
In a hard-fought girls' soccer match on this past Saturday, Middlebury outlasted Vergennes … (read more)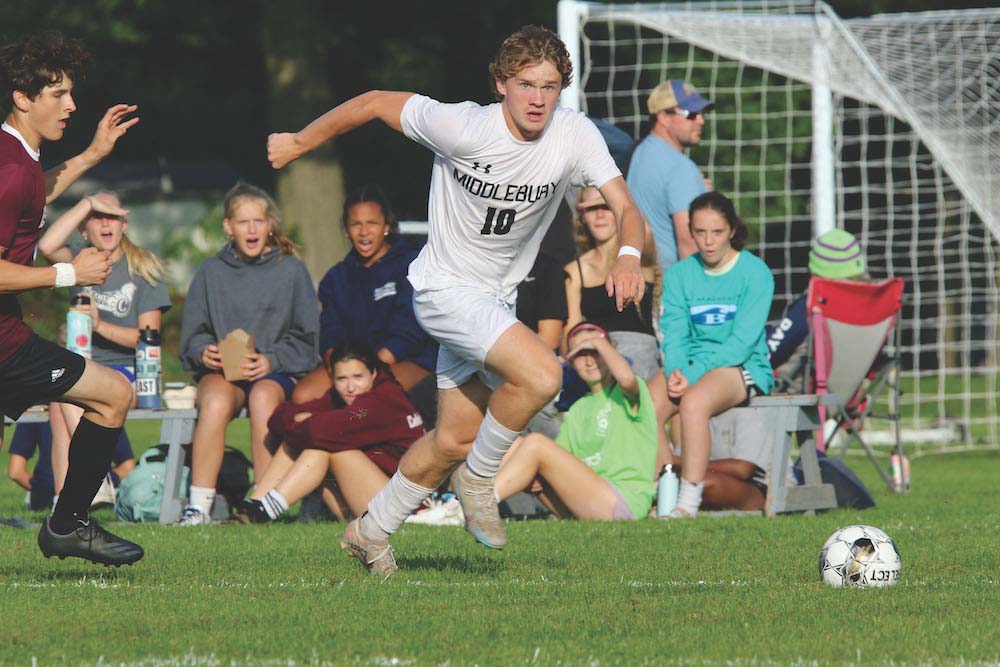 The Middlebury Union High School boys' soccer team survived a scoreless first half in whic … (read more)