Arts Beat: Roomful of Teeth & Dublin Quartet perform together
Grammy-winning vocal ensemble Roomful of Teeth and world-renowned Dublin Guitar Quartet will make their Middlebury debuts in a collaborative concert in Robison Hall at Middlebury College's Mahaney Arts Center on Thursday, Jan. 30, at 7:30 p.m.
Together they will perform the East Coast premiere of a new, intimate arrangement of Vermont native Nico Muhly's "How Little You Are." Originally commissioned in 2015 for three guitar quartets and massed choir, the piece is based on texts written by pioneer women during the 19th century. In addition to this powerful 40-minute work, each ensemble will also perform individual selections. Composer Muhly will offer a pre-concert lecture at 6:15 p.m.
Roomful of Teeth is a vocal project dedicated to reimagining the expressive potential of the human voice. Through study with masters from vocal traditions the world over, the eight-voice ensemble continually expands its vocabulary of singing techniques and, through an ongoing commissioning process, forges a new repertoire without borders.
"Musical descendants of the innovative extended vocal techniques of Meredith Monk, the Teeth tend to make sounds — some sweet, others alarming — that you probably haven't heard from a group of humans," according to NPR Music.
Described by The Irish Times as "a quartet with a difference," the Dublin Guitar Quartet (DGQ) is the first classical guitar ensemble entirely devoted to new music. Since joining forces at the Dublin Conservatory of Music and Drama, DGQ members Brian Bolger, Pat Brunnock, Chien Buggle and Tomas O'Durcain have worked to expand the limited repertoire by commissioning new works and adapting modern masterpieces from outside of the guitar repertoire.
This performance will be presented with sign language interpretation.
General admission tickets are $30 for the general public; $25 for Middlebury College faculty, staff, alumni and emeriti; $10 for youth; and $6 for Middlebury College students, and are on sale at 802-443-6433 or middlebury.edu/arts.
The Mahaney Arts Center is located on the campus of Middlebury College at 72 Porter Field Road in Middlebury, just off Route 30 south/S. Main Street. Free parking is available curbside on Route 30 or in the MAC parking lot.
PAUL ASBELL AT THE RIPTON COMMUNITY COFFEE HOUSE
The Ripton Community Coffee House welcomes back Paul Asbell to the Ripton Community House on Saturday, Feb. 1, at 7:30 p.m.
A master guitarist, Asbell presents a genre-blurring, virtuosic waltz through the deep heritage of American folklore, where the styles of Robert Johnson, Doc Watson and Dr. John rub elbows with those of Joe Pass and Bill Frisell. Since 1994, Asbell has been reconnecting with his original folk-based roots in enthusiastically received festival shows and solo concerts.
Based in northern Vermont, Asbell has earned an underground reputation as a true "musician's musician." He has played and recorded with Muddy Waters, John Lee Hooker, Howlin' Wolf, Lightnin' Hopkins, Paul Butterfield and numerous others while in his hometown of Chicago. In Vermont since the 1970s, he formed Kilimanjaro and recorded two award-winning albums for Philo Records. Soon after, the band performed at the Kool Jazz Festival at SPAC, the Atlanta Jazz Festival, the Montreux Jazz Festival in Switzerland and numerous national tours and concert dates.
In 1981, Asbell and other members of Kilimanjaro joined forces with a legendary saxophonist and blues singer to form Big Joe Burrell and the Unknown Blues Band. Together, they performed at many festivals, including the Kool Jazz Festival, and toured Russia, Holland and Canada. The Unknown Blues Band remained a Northeast regional favorite for more than twenty years, until Big Joe's passing in 2005.
The doors for this concert open at 7 p.m. Refreshments are available. Call ahead for a slot on the open mic list. Admission: $15 to $20 generous admission; $10 general admission; $3 for children. For more information, call 802-388-9782.
'PORGY AND BESS' TO APPEAR ON SCREEN AT THT
A new production of Gershwin's great American opera, "Porgy and Bess," will be broadcast live on Saturday, Feb. 1, at 1 p.m., from the Metropolitan Opera in New York to the screen at Town Hall Theater in Middlebury.
Eric Owens and Angel Blue sing the title roles, with conductor David Robertson on the podium. The cast for James Robinson's staging, featuring new choreography by Camille A. Brown, also includes Golda Schultz and Janai Brugger as the young mother Clara, Ryan Speedo Green as her husband Jake, Frederick Ballentine as drug dealer Sportin' Life, Latonia Moore as the religious Serena, Alfred Walker as the brutal stevedore Crown, and Denyce Graves as Maria, the matriarch of Catfish Row.
With music by George Gershwin and a libretto by DuBose and Dorothy Heyward and Ira Gershwin, Porgy and Bess explores the relationships among members of a close-knit community in 1920s South Carolina. The score is infused with timeless melodies that have become standards of the Great American Songbook, including "Summertime," "It Ain't Necessarily So," "Bess, You Is My Woman Now," "I Got Plenty o' Nuttin," and "My Man's Gone Now."
Scott Morrison will give a pre-show talk in the Byers Studio downstairs at 12:15 p.m., with refreshments sponsored by the Opera Company of Middlebury.
Tickets are $24/$10 students and may be purchased at townhalltheater.org, by calling 802-382-9222, at the THT box office Monday – Saturday, noon to 5 p.m., or at the door one hour before show time. THT is located at 68 South Pleasant Street in Middlebury.
JAMIE MASEFIELD AND TOM CLEARY AT BRANDON MUSIC
Brandon Music welcomes two of Vermont's most talented jazz musicians, mandolin maestro Jamie Masefield and gifted pianist Tom Cleary, for a special evening of music on Saturday, Feb. 1, at 7:30 p.m.
Their program includes music by classical composers Samuel Barber and Bela Bartok to jazz heroes like Horace Silver and Ralph Towner and then to more pastoral landscapes from the likes of Neil Young, as well as their own originals.
Cleary, a renowned pianist, teaches in the UVM and FlynnArts jazz programs and has accompanied artists including Clark Terry and Joe Lovano. He has also had long-term collaborations with Mike Gordon and James Harvey.
Masefield is known for his ground breaking group The Jazz Mandolin Project and has performed with Bela Fleck, David Grisman, Marc Ribot and Bob Weir. Masefield is also a dry stone mason.
Concert tickets are $20. A pre-concert dinner is available for $25. Reservations are required for dinner and recommended for the show. Venue is BYOB. Call 802-247-4295 or e-mail [email protected] for reservations or for more information. Brandon Music is located at 62 Country Club Road in Brandon.
TWO NEW EXHIBITS ON CHINESE ART AT COLLEGE
Two new exhibits of Chinese Art opened at the Middlebury College Museum of Art last Friday, Jan. 24.
The first, "Lost Luxuries: Ancient Chinese Gold," explores the artistry and history of ancient Chinese gold (ca. 500 BCE–900 CE) and the story of how it entered American museum collections. Gold artifacts are accompanied by innovative digital features that bring to life recent excavations, traditional goldsmithing techniques, and the diverse artisans who created them. This exhibit runs through Sunday, April 19.
The second exhibit, "Hong Chun Zhang: Hair Story in Charcoal and Ink," looks at how, in 2002, Chinese-born artist Hong Chun Zhang began developing her "hairy" style to explore her personal identity. Raised among artists, Zhang mastered Chinese brush painting before moving to the United States in 1996. The flowing locks that pervade her artworks connect her to both her homeland and her new American environment. This exhibit runs through Sunday, May 3.
Admission to the museum is free. The Middlebury College Museum of Art is located at 72 Porter Field Road in Middlebury.
PLAN BEE AT BUNDLE
Courageous Stage of Town Hall Theater is bringing together a cross-section of the community to tackle the complex issue of climate change through a theater-making project called "If I Say Bee," from 5:30 to 7 p.m. on Tuesday, Jan. 28, at Bundle, 51 Main Street in Middlebury.
Come out to learn more about the project and join in a community building experience.
Courageous Stage is partnering with Bee the Change, Middlebury Underground, and Mary Johnson Children's Center.
It's free. All ages are encouraged.
MUSIC SERIES AT OCB
As part of the 2020 Music Series at Otter Creek Brewing, The Idiots (Aaron Normand and Rick Webb), will be performing at 5 p.m. on Friday, Jan. 31, in OCB's pub space. This duo are making their debut at the OCB Pub Space for a show you don't want to miss.
Otter Creek Pub Space is located at 793 Exchange Street in Middlebury. For more information, call 802-388-0727.
More News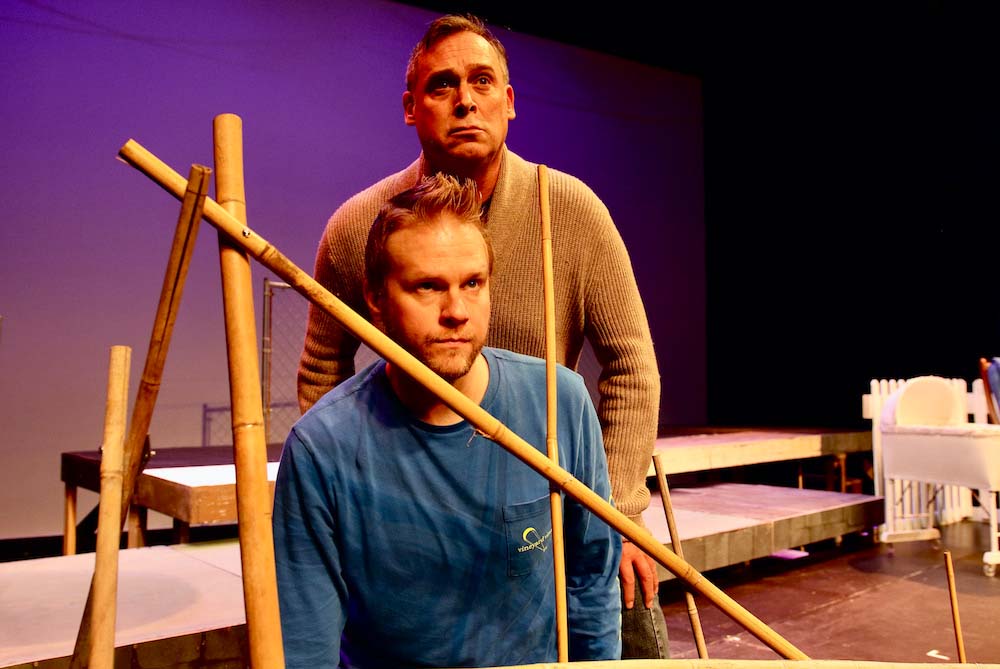 Great opera doesn't need to be about anything — sometimes all we crave is unforgettable mu … (read more)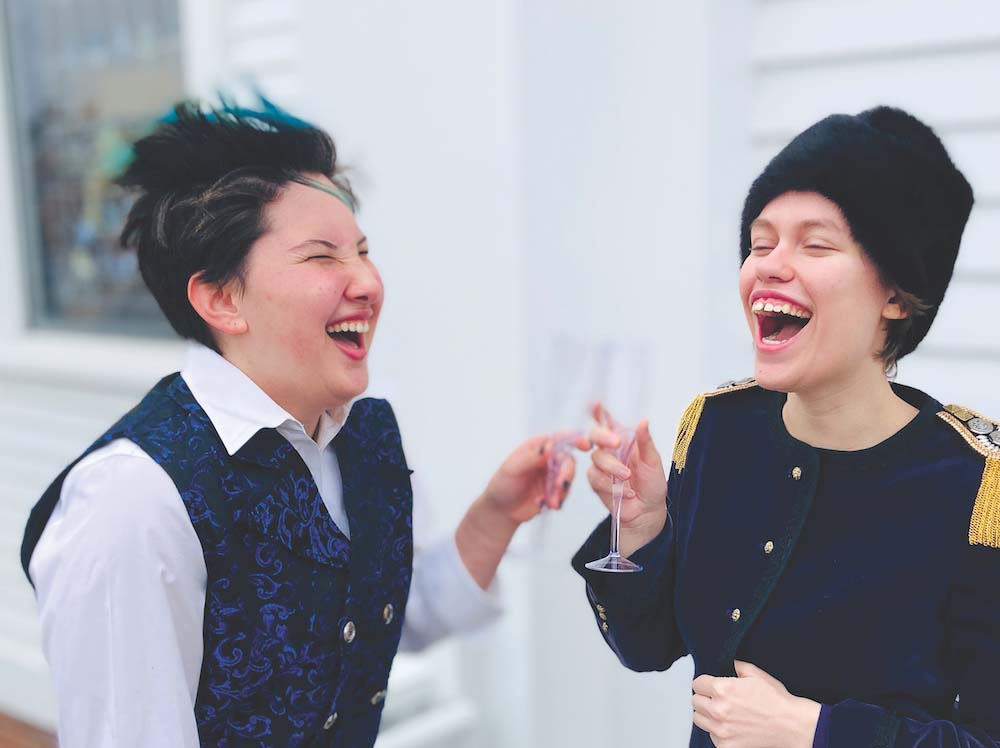 Going forward, the program will now be known as the Youth Opera Company of OCM.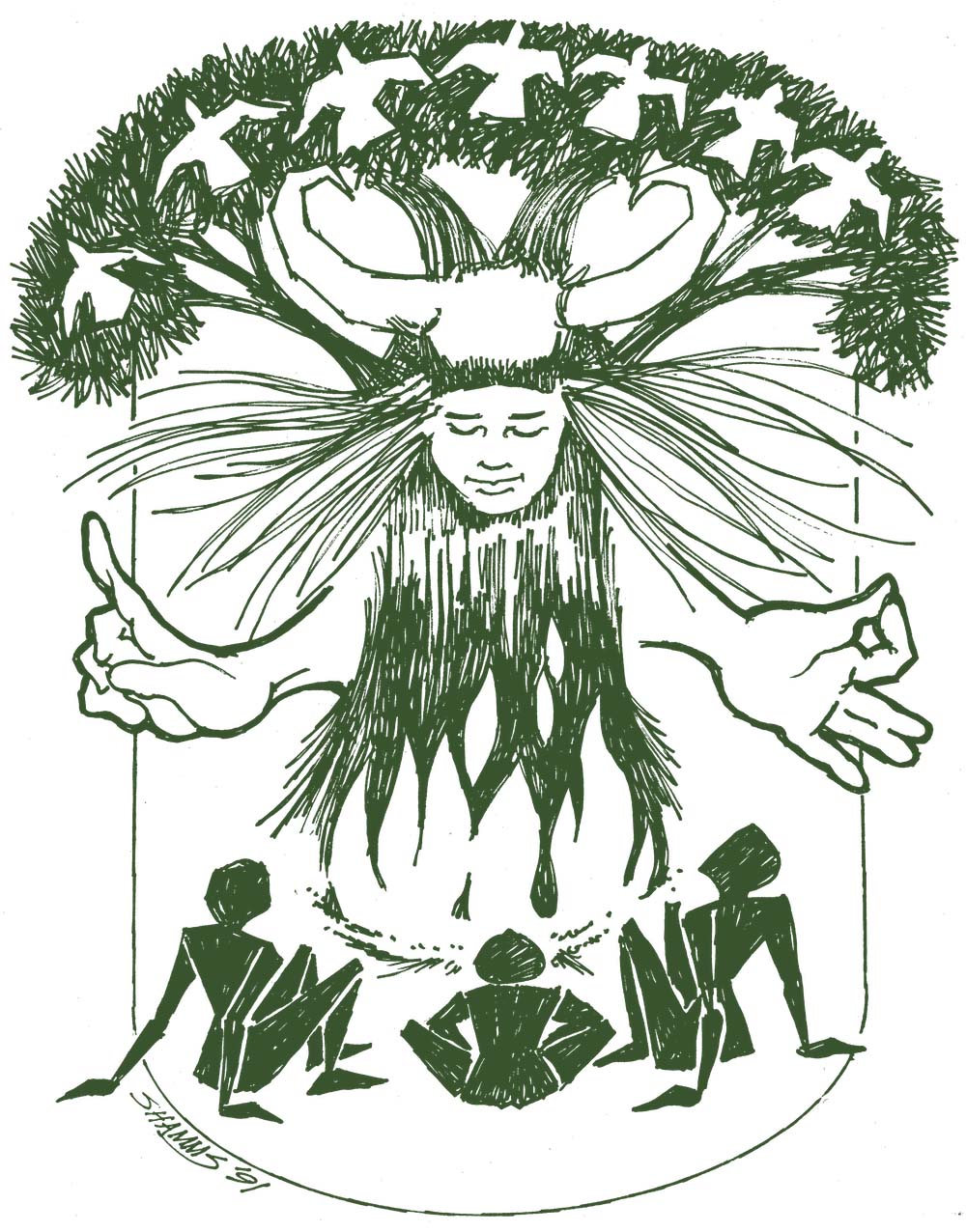 This will be Marianne Lust's final year as creator of Marrowbone, having mounted it over 2 … (read more)