Arts Beat: 'Light in the Piazza' musical comes to THT
Stephen Sondheim called it "dazzling." The New York Times called it "the most intensely romantic score of any Broadway musical since West Side Story." Adam Guettel's Tony Award-winning musical, "The Light in the Piazza," comes to Middlebury's Town Hall Theater at 7:30 p.m. on Friday, Jan. 24, as the 15th Winter Term production, the annual collaboration between THT and the Middlebury College Department of Music. Douglas Anderson directs. Additional performances will take place on Saturday, Jan. 25, and Monday, Jan. 27, at 7:30 p.m. with a 2 p.m. matinee on Sunday, Jan. 26.
The musical follows a mother and daughter vacationing in Florence, Italy, in 1960. The daughter falls into an intense love affair with an Italian boy, forcing the mother to reconsider her daughter's future, and her own.
The production stars students from Middlebury College as well as talented local performers. "One of the great strengths of the Winter Term show," says Anderson, "is the way it brings together performers from both town and gown." College voice teacher Carol Christensen serves once again as musical director, with Montpelier's Mary Jane Austin conducting.
"These Winter Term musicals have a great following," says Anderson. "People love the idea of talented Middlebury students coming down off the hill to entertain the community. I think we've sold out every performance in 15 years.
The student performers are particularly excited this year because the composer, Adam Guettel — who happens to be the grandson of musical theater legend Richard Rodgers — is attending several rehearsals and coaching the young singers.
Tickets for Piazza can be purchased at townhalltheater.org, by calling 802-382-9222, or by visiting the Town Hall Theater box office at 68 South Pleasant Street in Middlebury. Almost sold out; don't wait!
RUSTY DEWEES RETURNS TO OPERA HOUSE
A very special evening is in store for area residents on Saturday, Jan. 25, when comedian, musician, actor and all-around entertainer Rusty DeWees returns to the Vergennes Opera House for a terrific night of humor, storytelling and great music, at 7:30 p.m.
DeWees filmed his first video in the then "rough around the edges" Vergennes Opera House in 1997. Since then his popularity has grown and the Opera House has been refurbished quite a bit.
"The Vergennes Opera House was perfection for filmed comedy," said DeWees. "That's why I picked it from hundreds of options for my first video 22 years ago. Also, Vergennes was the perfect essence of my show, and it still is. I can't wait to come back!"
DeWees last performed in the VOH in 2012. Recently he has taken his Tiny Town Hall Tour stage show around Vermont and even though Vergennes isn't technically a "town," it does fit into the "tiny" part of his tour quite well. The Tiny Town Hall Tour has a cozy feel to it and it certainly is filled with some local flavor. In fact, Vergennes Union High School senior class student organizers will be in attendance selling baked goods as well as a 50/50 raffle to help raise funds for their Project Graduation event.
"Having Rusty back is a real treat," said Vergennes Opera House President Gerianne Smart. "The idea was hatched over social media during one of Rusty's live Facebook videos. I chimed in and asked when he's coming back to Vergennes, and the next thing you know, we had a date set!"
Rusty DeWees is known for his The Logger persona — full-on comedian and burgeoning musician. His one-man comedy shows are best described as Blue-Collar Comedy meets Prairie Home Companion.
Tickets are $22 online at VergennesOperaHouse.org and $25 at the door. Students/children tickets are $15. The show is rated "SC" for Some Cussin.' Cash bar will be provided by Bar Antidote. For more information please visit vergennesoperahouse.org or call 802-877-6737.
"LOVE, REALLY.!?.." LIVE STORYTELLING
On Friday, Jan. 24, from 5:30 to 7 p.m., Middlebury Underground and Bundle invite you to tell your unique story in "LOVE, REALLY (.!?…)" — the latest installment of the free, curated, moth-style series. The type of love — and how you choose to punctuate your story — is entirely up to you. Hosted at Bundle, the pop-up event space at 51 Main Street in downtown Middlebury, the evening invites you to dig deep into your sense memories and tell your best five-minute tale.
Love takes many forms — from romantic love to small acts of kindness to everything in between. Maybe your pet tarantula is the object of your affection. Perhaps you love tacos almost as much as your first-born child. Or maybe you want to tell about the time you learned a lesson about love you'll never forget. Whatever the theme of your love-inspired story, we want to hear it.
Complimentary bites will tantalize your taste buds while stories stoke your appetite. Adult beverages from local partners available for purchase, alongside free, local apple cider. Open mic opportunities are dependent on the number of pre-registered speakers. People who just like to listen are most welcome too.
LOVE, REALLY is free and open to all, but requires an RSVP. Please RSVP at the Facebook event at bit.ly/lovereally or by writing [email protected]. In lieu of an entry fee, please consider donating to WomenSafe, a local non-profit, human service organization committed to ending domestic and sexual violence in Addison County.
Middlebury UndergrounD (MUD) is a 501(c)(3) multidisciplinary arts and event production organization seeking to bring the diverse cross-sections of our community together around unique, shared experiences.
Bundle is a pop-up events space in downtown Middlebury offering an assorted range of classes, workshops, markets and much more. For more information, contact Lisa Mitchell at 802-388-6124, email [email protected] or visit middunderground.org.
BOLTON/MUNKRES FAMILY BAND IN CORNWALL
The Bolton/Munkres family band, Honey in the Hive, will be offering a concert at the Cornwall Town Hall, located at 2629 VT Route 30 in Cornwall, on Sunday, Jan. 26, from 2 to 3:30 p.m. They will perform music that's inspired them from a wide variety of musical traditions including Appalachia, Cape Breton, France, Ireland, Scotland and Scandinavia.
Honey in the Hive is a family band including: Romy on fiddle, viola, flute, whistle, small pipes, vocals and feet; Ben on piano, mandolin and accordion; Andrew Munkres on 5-string banjo, guitar, accordion and vocals; and Kristin Bolton on upright bass, feet and vocals. Honey in the Hive has performed at events in Vermont, New Hampshire and Maine.
Teenagers Romy and Ben Munkres won the Young Tradition Vermont (YTV) contest in May 2018 and have performed as a duo at dances and festivals in Vermont, New Hampshire, New York and Quebec. They have toured with Young Tradition to Ireland, Cape Breton, Quebec, Scotland and metro New York and New Jersey. They currently play as a duo, with the family band, with the YTV Touring Group and a new ensemble led by Romy, the Young Tradition Youth Commission.
Admission is by freewill donation. The concert is a fundraiser for Ben and Romy Munkres' musical tour with YTV to Vermont's Sister State: Tottori, Japan. There will be a variety of fundraising items for sale including CDs, honey products and raffle tickets for a V. Richelieu handcrafted violin valued at $5,500. For more information, phone 802-462-3722.
INT'L FILM SERIES
The 2019-2020 Hirschfield International Film Series continues on Saturday, Jan. 25, at Middlebury College with the 2019 French film, Varda by Agnés, directed by Agnés Varda.
The final film from the late, beloved Agnès Varda is a characteristically playful, profound, and personal summation of the director's own brilliant career. At once impish and wise, Varda acts as our spirit guide on a free-associative tour through her six-decade artistic journey, shedding new light on her films, photography and recent installation works while offering her one-of-a-kind reflections on everything from filmmaking to feminism to aging.
Suffused with the people, places, and things she loved Jacques Demy, cats, colors, beaches, heart-shaped potatoes — this wonderfully idiosyncratic work of imaginative autobiography is a warmly human, touchingly bittersweet parting gift from one of cinema's most luminous talents.
The film, in French and English with English subtitles, will be shown at 3 and again at 8 p.m. in Dana Auditorium on College Street (Route 125). It's free. Some of the films in this series may be inappropriate for children.
MUSIC SERIES AT OCB
As part of the 2020 Music Series at Otter Creek Brewing, local legend Kai Stanley will be performing at 5 p.m. on Friday, Jan. 24, in OCB's pub space.
Otter Creek Pub Space is located at 793 Exchange Street in Middlebury. For more information, call 802-388-0727.
More News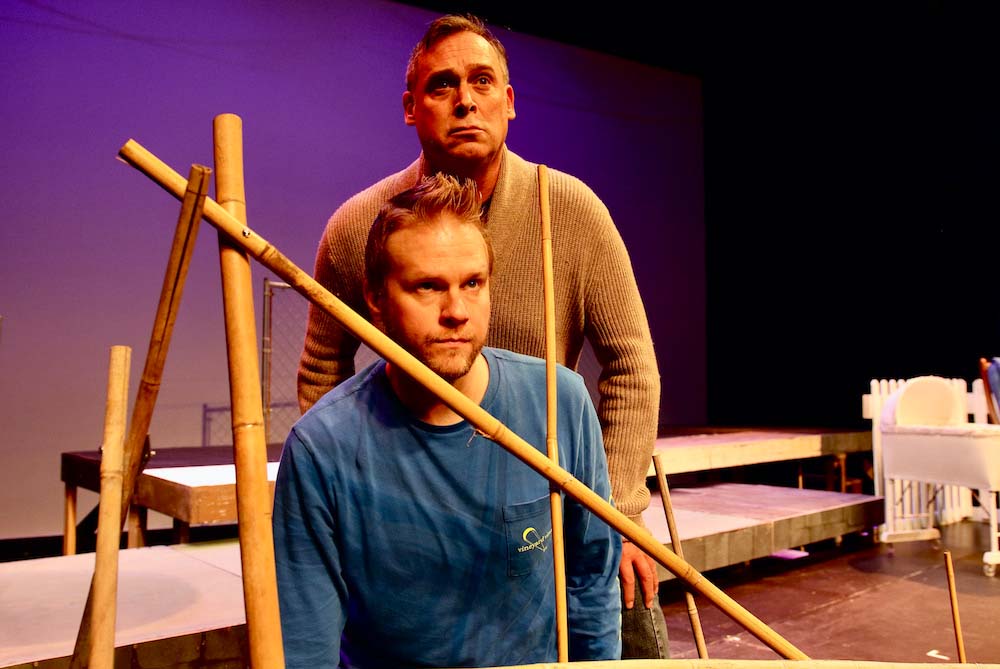 Great opera doesn't need to be about anything — sometimes all we crave is unforgettable mu … (read more)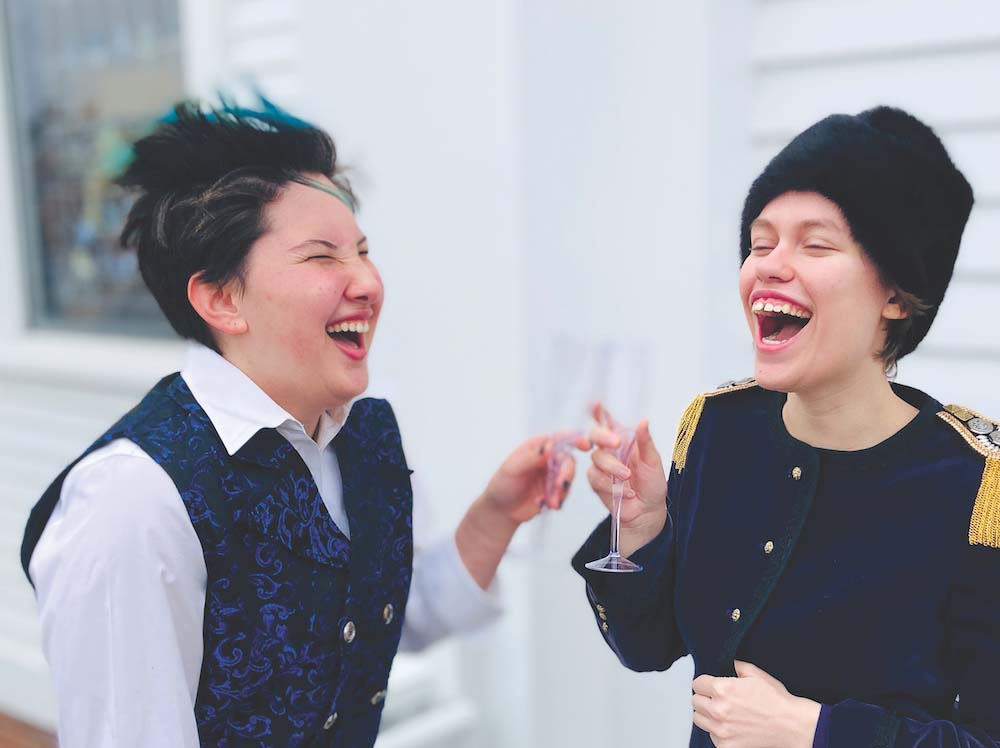 Going forward, the program will now be known as the Youth Opera Company of OCM.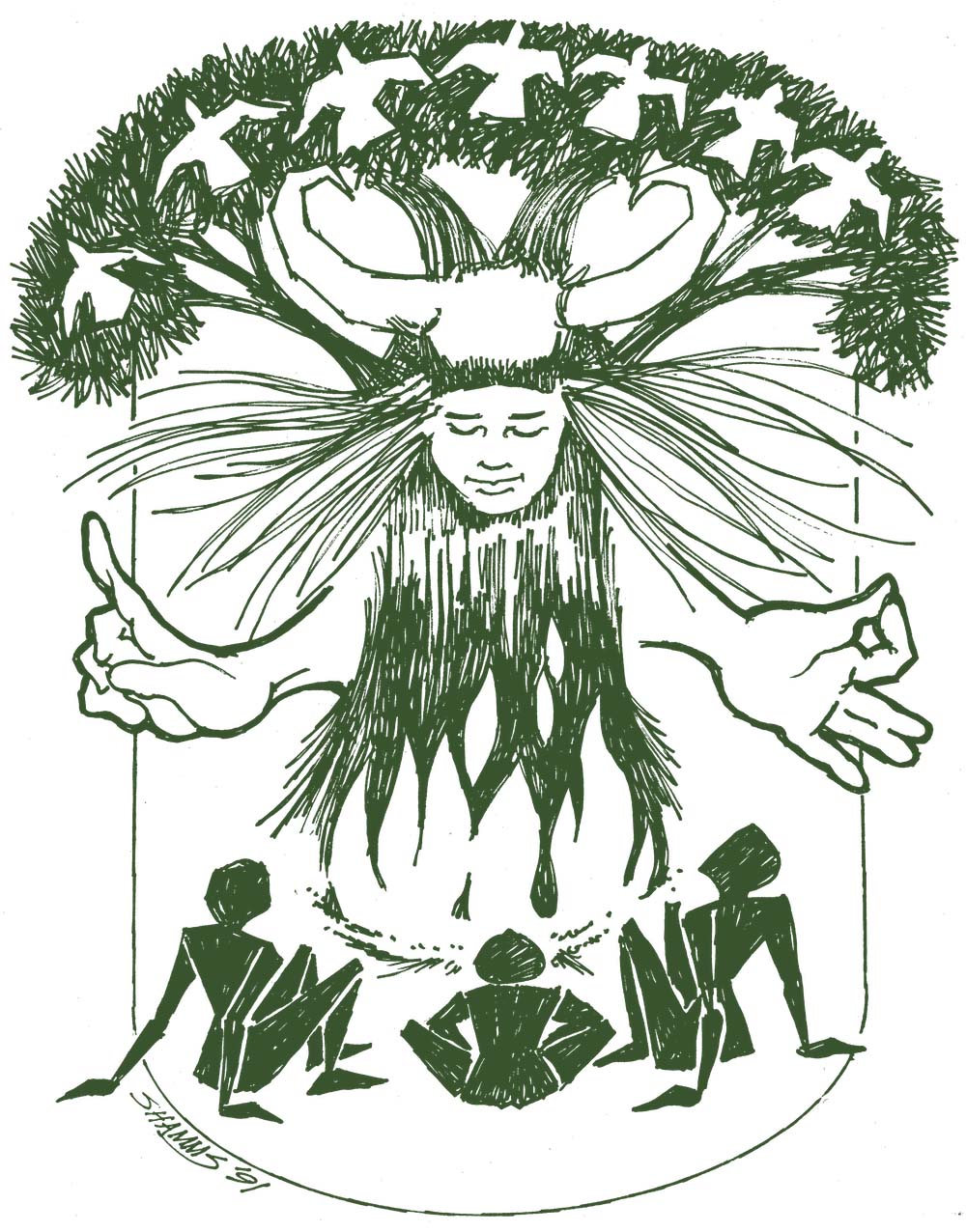 This will be Marianne Lust's final year as creator of Marrowbone, having mounted it over 2 … (read more)