Eagle girls' hoop wins one, lose one; OV splits
ADDISON COUNTY — In local high school girls' basketball games played last week, Mount Abraham split two games, while Otter Valley came up short twice.
Monday games were played after the early holiday edition for this paper. Vergennes was set to visit Richford on Monday and will visit Lamoille on Thursday.
Middlebury was idle and will travel to play Missisquoi on Thursday, Jan. 2, and host Randolph on Saturday at 12:30 p.m.
EAGLES
On Dec. 23 host Fair Haven scored the final 10 points of the game to defeat the Eagles, 44-31. The Slaters improved to 4-0. Slater post player Courtney Brewster scored those 10 points and finished with 14, while Ryleigh Coloutti also scored 14 for Fair Haven.
The Eagles fell behind by 15-6 at the end of one period, but outscored the Slaters by 11-4 in the second period to get back in the game and stayed close until the final Slater surge.
"I was very proud of our young kids," said Eagle Coach Connie LaRose. "They make mistakes, but are coming along."
Chloe Johnston scored 14 for the Eagles, and Grace Harvey and Marley Keith added eight and seven points, respectively. LaRose also credited Savannah Scrodin's defense on Coloutti.
On Friday the Eagles broke into the win column by defeating host U-32, 42-31. The Eagles used pressure defense to hold the Raiders to one basket in the first period and led after three quarters, 37-19.
Harvey sparked the Eagles with 14 points and eight steals, while Johnston scored 12 and she and Scrodin each stole the ball six times.
The Eagles will host the Otters on Thursday at 7 p.m., and Division I South Burlington visits Bristol on Saturday at 12:30 p.m.
OTTERS
On Dec. 23 visiting Proctor (3-1) outpaced the OV girls, 64-39. Proctor took a 19-point halftime lead as Lyndsey Elms scored 23 of her game-high 26 points before the break. Maggie McKearin added 14 for the Phantoms.
Leah Pinkowski (12 points) and Livia Bernhardt (11) led OV, and Alice Keith added seven points.
On Saturday host West Rutland staved off an OV comeback, 56-53, to remain undefeated. The Golden Horde led, 50-41, in the fourth quarter, but two Keith free throws cut capped a run to cut the margin to 55-53 in the late going. West Rutland hit one free throw to push the lead to three with 20 seconds left, and then the Otters had three chances to tie from behind the arc, but could not get any of them to fall.
Bernhardt powered in 18 points for OV (1-2), Keith scored 14, and Pinkowski chipped in nine. Madison Guay led West Rutland with 16 points.
More News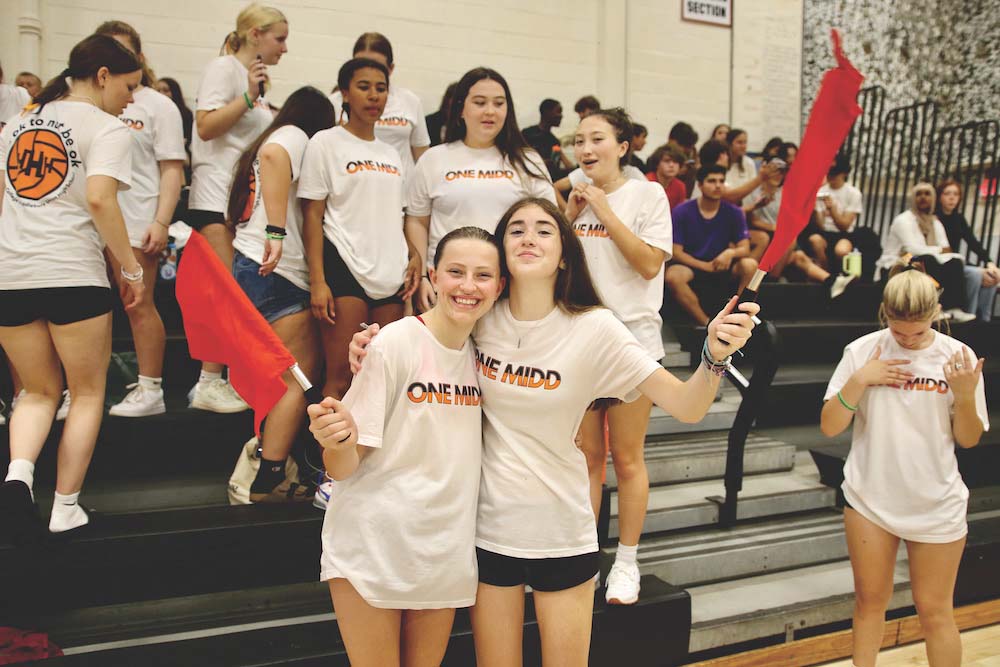 Considering the Middlebury Union High School volleyball team's decidedly successful record … (read more)
In a hard-fought girls' soccer match on this past Saturday, Middlebury outlasted Vergennes … (read more)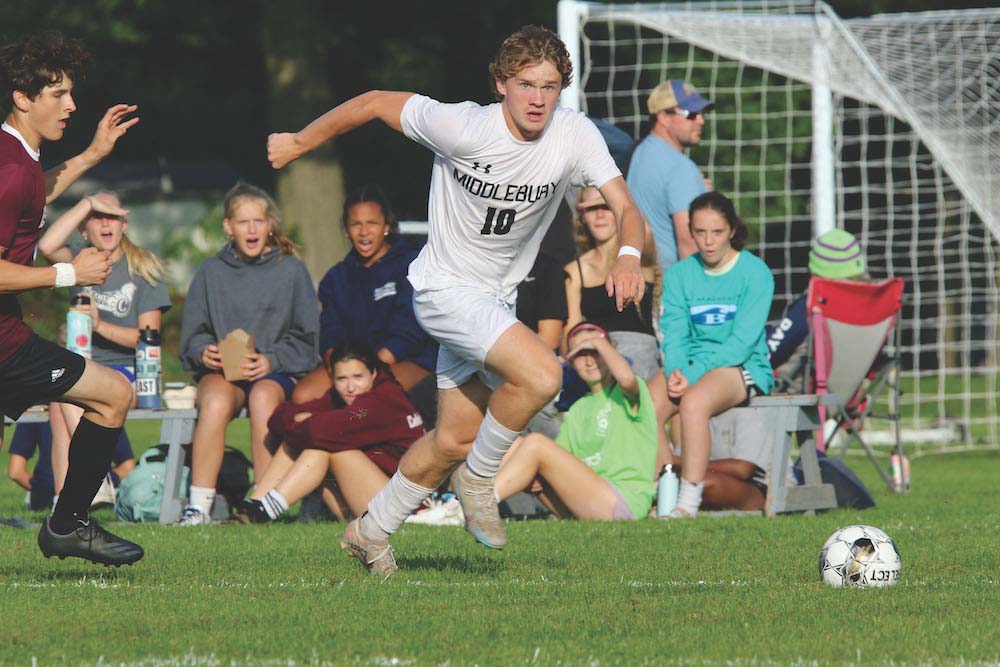 The Middlebury Union High School boys' soccer team survived a scoreless first half in whic … (read more)