Arts Beat: Piano duo to play at THT
(Note: Since there will not be a Monday edition of the Addison Independent on Monday, Dec. 30, some of the events in this week's column are being published one week early. Check the dates carefully.)
"A Night at the Theater," featuring Mairi and Nathan Harris Grewar, will come to Middlebury's Town Hall Theater on Saturday, Dec. 28, at 7:30 p.m.
When we want to get swept away by passion, drama, fantasy and magic we go to the theater. Drawing on their experience at opera companies across Europe, London based pianists Mairi and Nathan Harris Grewar present "A Night at the Theater," piano duet arrangements of some of their favorite music from the world of ballet and opera. From Bernstein's fizzy Overture to Candide to Schreker's brooding Prelude to a Drama, and treasures from Tchaikovsky including his Nutcracker Suite, each piece tells a captivating story.
"When we found out that Nathan is the son of Theresa Harris, the gallery manager at Edgewater here in town, and that he and his wife Mairi would be home for the holidays from Europe, we knew we had to try and organize a recital. Their playing is incredible. This is going to be a real festive end-of-year treat," says Mark Bradley, executive director of Town Hall Theater.
The concert will be followed by a champagne and dessert reception at the Edgewater Gallery on the Green, just down the street from Town Hall Theater on Merchants Row.
Tickets are $25 for adults and $15 for youth (under 18), including all fees and taxes. Tickets may be purchased by calling 802-382-9222, in person at the box office located at 68 South Pleasant Street in Middlebury, Monday to Saturday, noon to 5 p.m., or online at townhalltheater.org.
MUSIC SERIES AT OCB
As part of the 2019 Music Series at Otter Creek Brewing, independent artist Alison "AliT" Turner will be performing at 5 p.m. on Friday, Dec. 27, in OCB's pub space.
AliT, is a singer-songwriter (guitar/voice) based in Vermont. This talented songstress records and performs a heartfelt and unique style of alternative/indie pop. Having started writing songs at the age of seven, and picking up the guitar when she was 11, Turner has developed into an introspective songwriter and performer. Vermont's Seven Days named AliT a finalist for Best Vocalist and Best Pop Artist in 2018 and again in 2019.
Turner released her sophomore album on Oct. 4, entitled, "Smoke & Mirrors." With help from local Grammy-winning sound engineer, Ed Eastridge (Big Mo Records), the album was followed by a number of positive reviews. Art Edelstein of The Times Argus wrote, "(AliT) finds her voice in real-life issues, revealing a thoughtful, politically astute performer who can attack current issues without trivializing them."
Her songs have been featured on Vermont's Independent Radio Station 'The Point' as well as other local stations.
Otter Creek Pub Space is located at 793 Exchange Street in Middlebury. For more information, call 802-388-0727.
BRISTOL BEST NIGHT WELCOMES 2020
BristolCORE invites revelers of all ages to celebrate New Year's Eve in downtown Bristol next week on Tuesday, Dec. 31, as the community marks the arrival of 2020 with Bristol Best Night, a gathering of friends, neighbors and some of the region's top performing artists.
There will be great entertainment at three locations: the Bristol Baptist Church, 10 Park Street; the Walkover Gallery, 15 Main Street; and Holley Hall, 1 South Street.
Performers at the Baptist Church include Beth Duquette and Richard Ruane at 5 p.m., DaddyLongLegs at 6 p.m., Greg Ryan at 7 p.m. and The Earls of Bristol at 8 p.m.
Meanwhile, at the Walkover, Piano Four Hands and Piano & Oboe take the stage at 5 p.m., followed by Sue Leppla at 6 p.m., Phil Henry at 7 p.m., and One Man, One Man at 8 p.m.
And over at Holley Hall, Kids activities begin at 3:30 p.m., followed by Sweet Transitions at 5 p.m., Magicians Without Borders at 6 p.m., as well as a Music Man Musical Review at 7 p.m., Buzz Kuhns at 7:30 p.m., Gretta & Jennison at 7:40 p.m., Sam Kuhns at 7:50 p.m., Murchont at 8 p.m., Bristol's West African Drum Group at 8:45 p.m. and capped by Annie & The Individuals at 9:15 p.m.
Best Night is a once-a-year opportunity to get out and celebrate the season, see good friends, and make new ones while enjoying the best of the area's lively local arts scene. There's plenty for everyone young and old at this annual community-wide gala. Join the fun and festivities in downtown Bristol.
Admitting buttons are $10 in advance, $15 at the door, and are available at local shops in Bristol and also at the door on the 31st. For more information and a complete schedule of events visit bestnight.org.
NEW YEAR'S EVE PARTY WITH THE GRIFT AT THT
Dance your way to 2020 at Middlebury's Town Hall Theater with local favorite band, The Grift, next week on Tuesday, Dec. 31, at 8:30 p.m. It'll be a rockin' evening with music, dancing, a cash bar and a free midnight champagne toast, a tradition at THT, to ring in the New Year.
"We've had great bands here on past New Year's Eves," says THT's artistic director, Doug Anderson, "but The Grift is one of the best. We nabbed them again this year and it's a great thing for all of us."
The Grift's sound defies easy categorization, blending booty-shaking grooves and improvisation with radio-friendly hooks, witty lyrics, and tight vocal harmonies. Grift shows are energetic and original, with band members swapping instruments and occasionally playing two at a time. Their deep catalog of original music blends roots-rock and pop and jam. It makes for the perfect dance party, which are particularly exciting at THT. When the seats and risers are removed it creates one of the largest dance floors in the area.
The band includes Clint Bierman on guitar, mandolin, and vocals; Peter Day on bass, guitar, vocals, and the occasional trumpet; Jeff Vallone on drums, bass, and vocals; Andrew Moroz on keys and horns. The Grift was formed by Middlebury College grads Bierman and Vallone in 1999, and since then has performed more than 2,300 shows in 25 states and four countries.
Doors open at 8 p.m. and The Grift will take the stage at 8:30 p.m.
Tickets are $17 in advance, $20 at the door (taxes and fees included), and may be purchased at townhalltheater.org, over the phone at 802-382-9222, or in person at the THT box office, open Monday to Saturday, noon to 5 p.m.
KATIE TRAUTZ AT THE RIPTON COFFEE HOUSE
The Ripton Community Coffee House welcomes Katie Trautz for an Album Release Concert at the Ripton Community House on Saturday, Jan. 4, at 7:30 p.m.
Katie Trautz's new album, "Passage," is a collection of original music written over the past decade, with echoes of honky-tonk, Appalachian music and modern Americana that give the album an eclectic and creative sound. Trautz plays fiddle, guitar, and banjo. For this concert she will be accompanied by Mike Roberts (Wooden Dinosaurs) on electric guitar; Julia Wayne (Mayfly) on harmony vocals and mandolin; and Tyler Bolles on bass.
Trautz is known for her beautiful vocals and exquisite fiddling as well as her ease in crossing genres with her numerous ensembles. Mayfly performs original and old-time New England and Appalachian music; Southwest Wooden Dinosaur plays original songs comprised of vocals, guitar, violin, horns, drums and bass.
Trautz is the co-founder of the nonprofit Summit School of Traditional Music and Culture, based in Montpelier. Following her eight-year directorship at the Summit School, she became the Executive Director of Chandler Center for the Arts in Randolph.
The doors for this concert open at 7 p.m. Refreshments are available. Call ahead for a slot on the open mic list.
Admission: $15 generous admission; $10 general admission; $3 for children. For more information phone 802-388-9782.
More News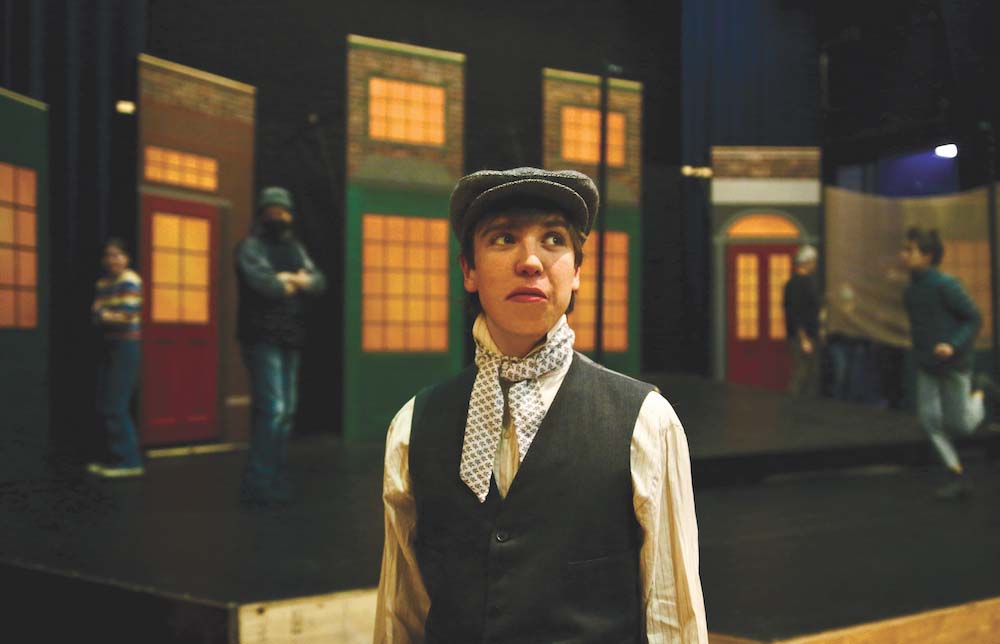 From the magical moment just before Christmas of 1843 when Charles Dickens released his no … (read more)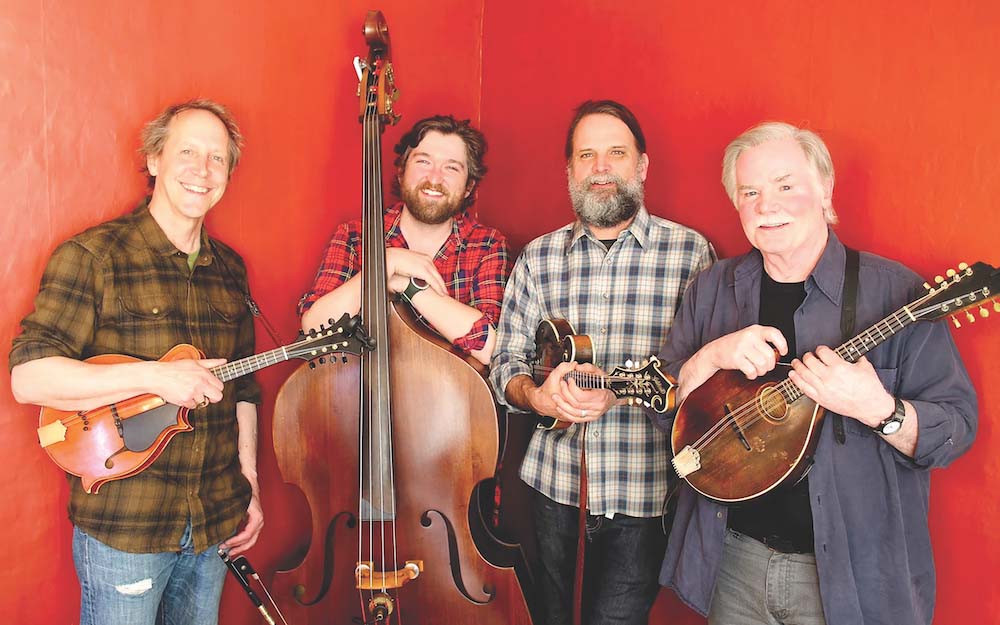 The trio of Jamie Masefield, Will Patton and Matt Flinner brings together three of Vermont … (read more)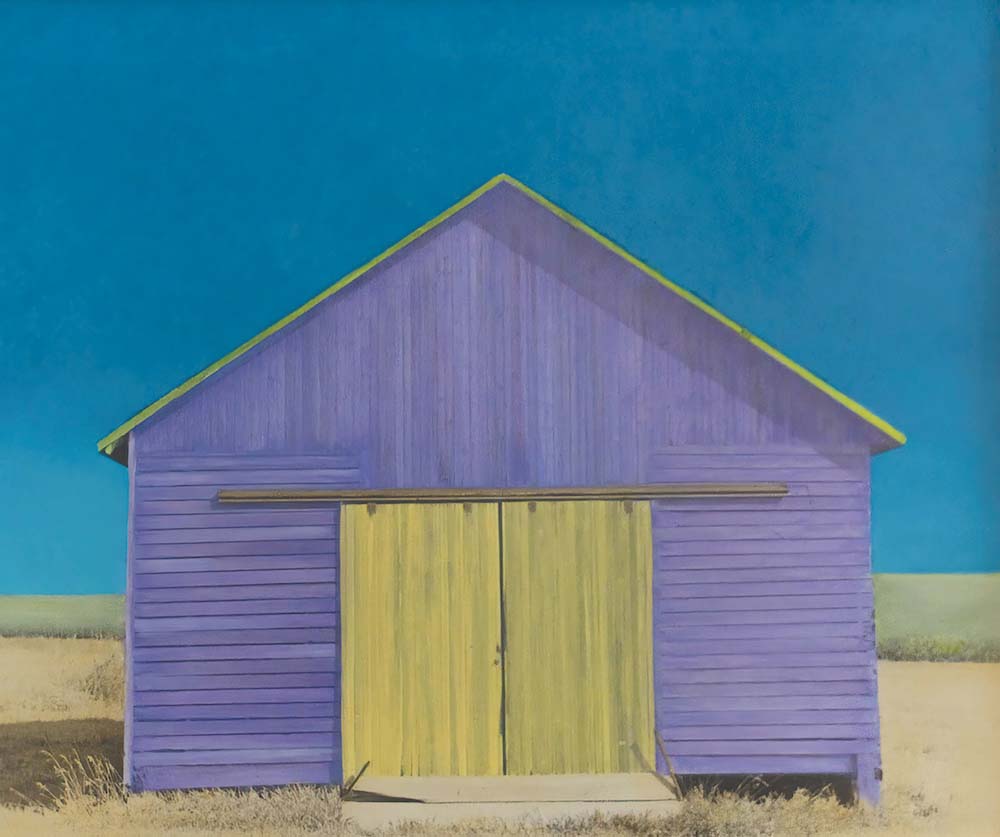 Edgewater's two galleries in downtown Middlebury will open two new exhibits for the holida … (read more)