Women's hoop nets victory in overtime
ROCHESTER, N.Y. — On Tuesday the Middlebury College women's basketball team got a last-second putback from Maya Davis to edge host Nazareth, 83-82, in overtime.
The game concluded first-semester play for the 7-1 Panthers, whose only loss came when two starters sat with injuries. They will return to action on Dec. 31 with a 2 p.m. home game vs. Mt. St. Mary. Nazareth fell to 6-2.
Davis's spinning left-handed offensive rebound conversion with 1.9 seconds to go came was her 16th board of the game. Betsy Knox, returning to the lineup from injury, then blocked a Nazareth shot to seal the win. Knox also blocked a shot at the end of regulation to preserve a 73-73 tie and send the game to overtime; she finished with four blocks.
Nazareth led by as many as eight in the first half before late threes from Panthers Reagan McDonald and Kira Waldman put Middlebury up by 30-29 at the half.
A seesaw third quarter saw Nazareth led by 48-46 after three periods. The Golden Flyers stretched the advantage to 66-57 with 4:40 to go before the Panthers rallied. Davis sank two free throws to knot the game at 73-73 before Knox blocked Nazareth's bid to win the game in the closing seconds.
Neither team led by more than two points in overtime. Nazareth led, 82-81 lead with 30 seconds remaining. The Panthers worked the ball around, but missed their first look. Davis then grabbed the rebound in a scramble and converted the put-back to give Middlebury the win.  
Waldman led four Panthers in double figures with 20 points to go along with six assists. Alyna Baharozian earned career bests with 19 points and five three-pointers (on six attempts), to go along with nine boards. Knox finished with 18 points and eight rebounds, while Davis scored 17 points. McDonald dished out five assists and scored nine points.
Nazareth's Rachel Benedict led all scorers with 29 points to go along with eight rebounds.
More News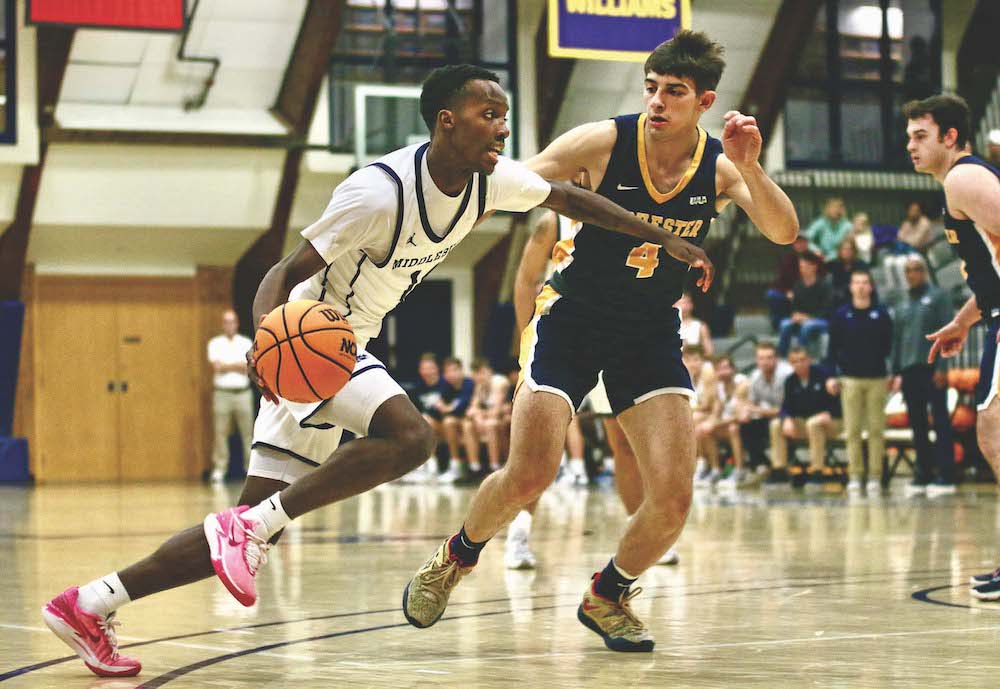 The Middlebury College men's basketball team dropped a pair of home games to teams in the … (read more)
The Middlebury College women's basketball team split a pair of games this past weekend at … (read more)
The Middlebury College women's hockey team lost one game and settled for a tie in another … (read more)