Panther men's hoop finishes semester at 10-0
MIDDLEBURY — The Middlebury College men's basketball team on Monday concluded its first semester with a 72-55 victory over visiting Morrisville (N.Y.) State that pushed the Panthers' record to 10-0. Middlebury entered the game ranked No. 4 in NCAA Division III.
The Panthers are now off until Jan. 3, when they will compete in a four-team tournament hosted by Springfield College in Western Massachusetts. They will face Colby-Sawyer in the first round.
On this past Monday, Morrisville (3-6) hung with the Panthers for most of the first half and took a 20-19 lead. But Middlebury ended the half with a 12-4 run capped by four points from Tommy Eastman and back-to-back threes by Matt Folger to make it 31-24 at the break.
Middlebury then steadily pulled away in the second half behind balanced scoring: Five Panthers reached double figures.
Alex Sobel led the Panthers with 15 points, while Folger scored 14 points and added 12 rebounds. Folger moved into 16th place on the program's career scoring list with 1,070 points, moving past 2018 graduate Jack Daly.
Max Bosco chipped in with 12 points, Eastman netted 11, and Jack Farrell added 10 points and six boards.
Kevin Dennis paced Morrisville with 12 points and seven rebounds. Middlebury shot 48.3% from the floor and limited the Mustangs to 33.3%.
More News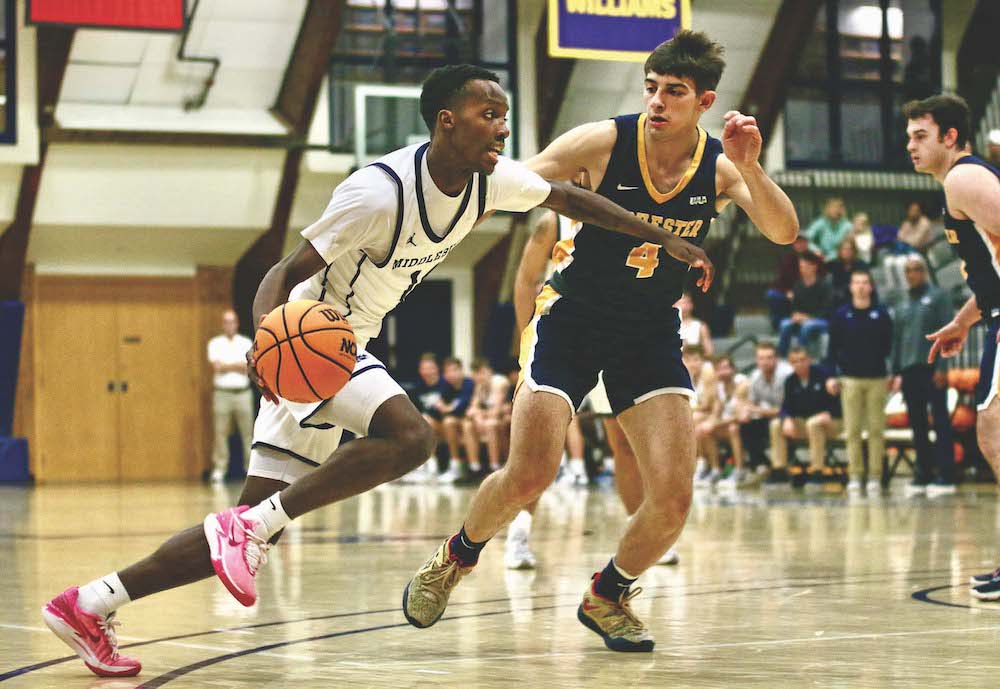 The Middlebury College men's basketball team dropped a pair of home games to teams in the … (read more)
The Middlebury College women's basketball team split a pair of games this past weekend at … (read more)
The Middlebury College women's hockey team lost one game and settled for a tie in another … (read more)