Minutemen stop Mount Abe boys' basketball
BRISTOL — Visiting Mill River on Monday jumped on the Mount Abraham Union High School boys' basketball team early on the way to a 57-37 victory.
Minuteman Aiden Botti hit all three of his attempts from behind the arc as Mill River took leads of 18-8 after one period and 31-20 at the half. Mill River (2-0) used balanced scoring to stretch the lead, as Will Farrell finished with 15, and Botti and Colby Fox added 12 apiece.
Liam Kelliher led the 1-1 Eagles with 15 points.
More News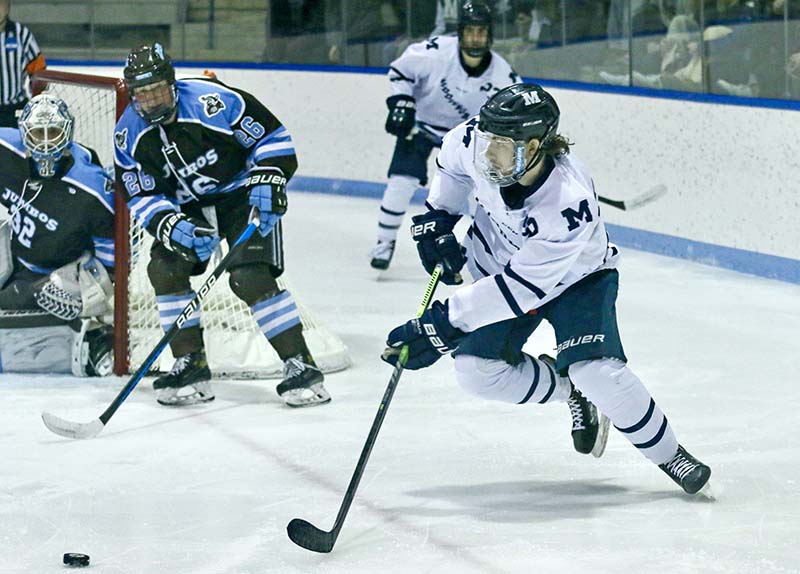 Middlebury College men's hockey surged passed Conn College before falling to Tufts this pa … (read more)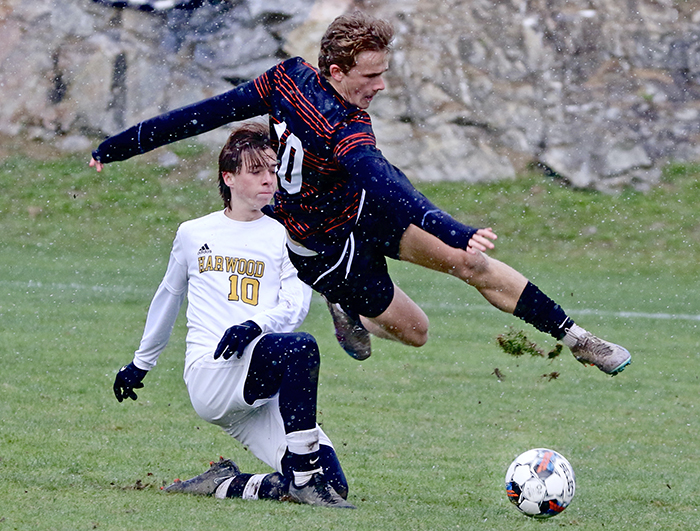 Seven local high school boys' soccer players were named to the Division II or III All-Stat … (read more)
Five area high school girls' soccer players were named either Division I or D-II All-State … (read more)