Arena football team finds league, home
MIDDLEBURY — Professional arena football at Middlebury's Memorial Sports Center moved closer to reality on Wednesday with confirmation that its home team — the "Vermont Brew" — has been admitted to the Elite Indoor Football League, known as EIF.
The Independent first reported the nascent Vermont Brew's interest in the Memorial Sports Center back in January of 2018. Brew Assistant General Manager Mike Mazzella at the time confirmed an agreement in principle to use the sports center for its home games. With a venue secured, Brew officials began sorting out other issues — including filling out a roster and finding a league to play in.
Well, the Brew has found a league for its inaugural season, slated to kick off this coming March. The EIF includes other northern teams like the Vermont Bucks, the Mass Effect, the Rochester Kings and the Northern Nemesis. The EIF also has teams based in Texas, the Carolinas and Florida that are now in line to challenge the Vermont Brew at the Memorial Sports Center.
"We are extremely excited to join this league," Mazzella said through a press release. "Being included in this group provides a great platform that will allow our brand to grow positively around the country and it will bring high caliber teams to Vermont for our fans to come and watch."
The team will be led by General Manager and Head Coach Claude Flynn.
"This is an awesome opportunity for Addison County and the Vermont Brew organization," Flynn said. "We are looking forward to bringing a top-notch product to the town as well as the league. The front office, coaching staff and players have the platform to build a winning organization and success for  years to come."
Vermont Brew will have a roster of 25 players, according to Mazzella, a former Vergennes Union High School science teacher. Talent will be culled from a variety of sources, including former Division III college players looking for competition, and even Division I players who might have been injured during their final college season and want a chance to showcase their abilities for other professional opportunities.
There will be tryouts, so local players will have a chance to potentially crack the roster.
Mazzella said plans call for five to seven home games during a season that will last from late March to June. The players will live, work and train in the Middlebury area during the season and will thus add to the local economy.
"We have the potential for a very good product," Mazzella said.
Home ticket prices are expected to be in the $15 range, Mazzella noted.
"We want to make it as affordable as possible," he said.
Spectators will be able to view games from a recently completed second-floor viewing area at the sports center (see related story on this page).
Invented in 1981, arena football is played exclusively indoors in arenas designed for basketball or ice hockey teams. The playing field is 200 feet long by 85 feet wide. The goalpost uprights are 9 feet wide, and the crossbar is 15 feet above the ground.
Sidelines are delineated by a heavily padded wall intended to cushion players and keep them on the field of play. Taut rebound nets are placed on both sides of the goalposts, and the ball is considered "live" if it bounces back onto the field of play after a missed field goal.
Each team fields eight players, as opposed to the 11 in conventional football.
The Vermont Brew is still looking for corporate sponsors. Any business interested in partnering with the Brew should contact Mazzella at [email protected].
Reporter John Flowers is at [email protected].
More News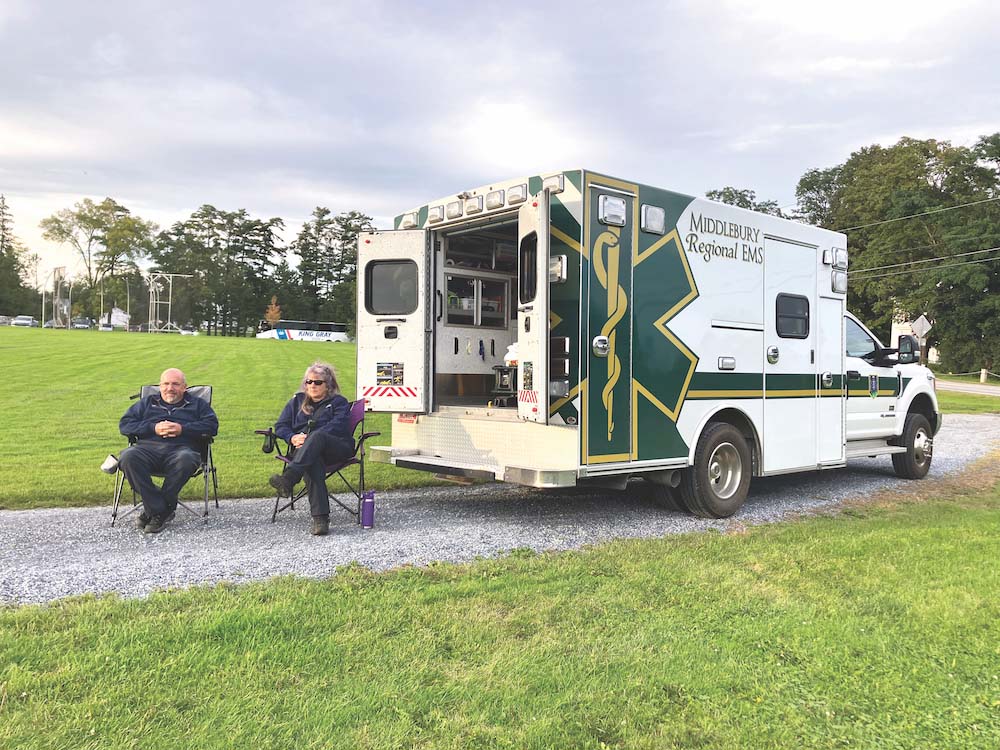 Middlebury Regional Emergency Medical Services wants to eliminate its annual Town Meeting … (read more)
Middlebury police are investigating the death of a Middlebury College junior and say the p … (read more)
In the course of her almost 101 years on Earth, Vergennes resident Margaret Clifford, bett … (read more)