Panther field hockey advances in playoffs
MIDDLEBURY — The top-seeded Middlebury College field hockey team defeated visiting No. 8 Trinity on Saturday, 3-1, in a NESCAC playoff quarterfinal and will host the league's final four this weekend.
The defending NESCAC and NCAA Division III champion Panthers (15-1) will meet No. 7 seed Hamilton at 11 a.m. Saturday, while No. 3 seed Tufts and No. 4 seed Williams will square off at 1:30 p.m. The winners will meet at noon on Sunday for the league title. NCAA pairing will be announced on Monday.
The Panthers defeated Hamilton, which upset league No. 2 seed Bowdoin this past Saturday, during the regular season, 5-1. Middlebury also defeated Williams, 2-0, at home on Oct. 29, but Tufts dealt the Panthers their only lost, 1-0, in Medford, Mass. Those two teams met in the 2018 NESCAC and NCAA finals, with the Panthers prevailing both times.
On this past Saturday the Panthers took a 3-0 first-half lead in their win over Trinity (8-8).
Middlebury took the lead 1:52 into the contest, when Katie George tipped in a long Marissa Baker hit from the right side. Late in the period Middlebury goalie Grace Harlan stopped a penalty stroke from Bantam Jordan Ragland.
In the second quarter, the Panthers picked up a pair of goals in 55 seconds. At 11:06 Audrey Lazar tucked home a Baker rebound on a penalty corner, and then Danielle Brown converted during a scramble in front of the Bantam cage.
Kendall Brown scored for Trinity 20 seconds into the third period and pressed in the fourth quarter, but got stops from Harlan and defender Olivia Green.
Harland made five saves, while Bantam Emma Cropper made nine stops. Middlebury held advantages of 17-8 in shots and 9-4 in penalty corners and extended its home winning streak to 32 games.
More News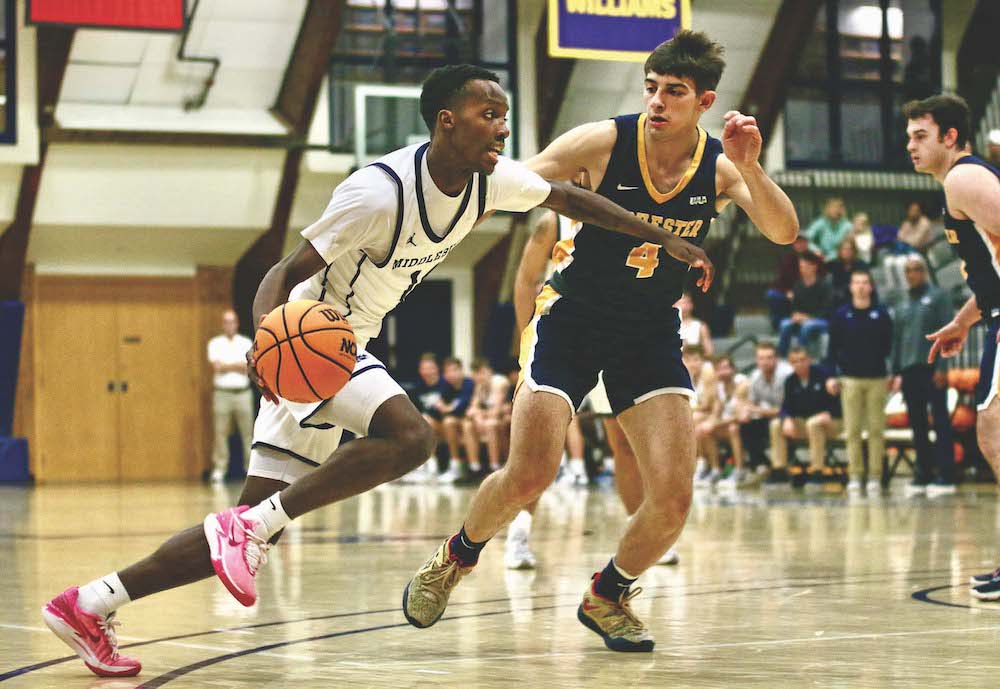 The Middlebury College men's basketball team dropped a pair of home games to teams in the … (read more)
The Middlebury College women's basketball team split a pair of games this past weekend at … (read more)
The Middlebury College women's hockey team lost one game and settled for a tie in another … (read more)