OV boys' soccer falls to Slaters in two OTs
FAIR HAVEN — On this past Wednesday host Fair Haven defeated the Otter Valley Union High School boys' soccer team in double overtime, 3-2. Slater Tyler McClure netted the game-winner on a cross from Kaylo Stevenson.
The Slaters took a 2-0 first-half lead on goals from Jake Hochberg and Nick Carrabino.
Hayden Bernhardt broke the ice for OV in the second half, and Otter Jeremy Coan tied the game late in regulation.
The Otters fell to 1-10. They were set to host Bellows Falls on Friday after the early deadline for this edition; the Independent's press was closed this past weekend. The 4-8 Slaters will visit Vergennes this Wednesday.
More News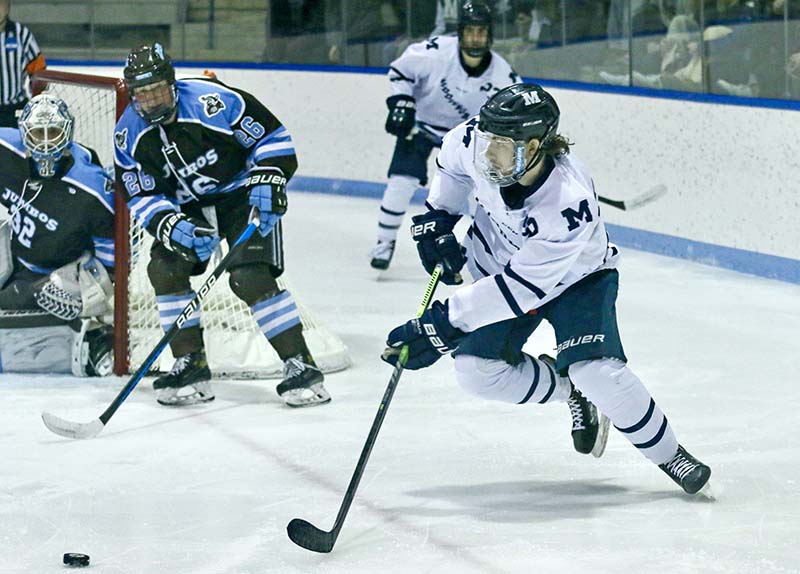 Middlebury College men's hockey surged passed Conn College before falling to Tufts this pa … (read more)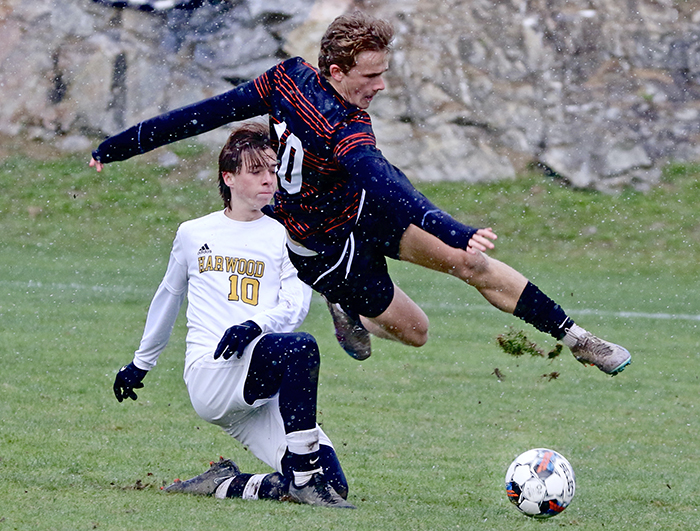 Seven local high school boys' soccer players were named to the Division II or III All-Stat … (read more)
Five area high school girls' soccer players were named either Division I or D-II All-State … (read more)