Panther women's soccer sweeps home games
MIDDLEBURY — The Middlebury College women's soccer team picked up two more wins this past weekend to improve to 7-0-1. The Panthers, ranked No. 2 in NCAA Division III last week, will play at Bates this Saturday.
On this past Saturday the Panthers blanked NESCAC foe Connecticut, 2-0, as midfielder Gretchen McGrath scored twice. The Camels lost for the first time, but also fell on Sunday at Williams, 1-0, and are 6-2.
Middlebury struck for its first goal with 3:52 remaining in the first half. McGrath received a short touch pass from Ellie Greenberg and chipped a shot into the right corner. 
The Camels had their best chance 12 minutes into the second half, but Panther goalie Ursula Alwang snared Mya Johnson's shot from 10 yards out, one of her two saves. McGrath iced the victory with 1:40 to go as the Camels were pressing forward. She picked off a clearing attempt and rolled the ball into the vacated net.  
Camel goalie Katy Pelletier made two stops. Middlebury outshot the Camels, 17-7.
On Sunday the Panthers blanked overmatched non-league foe New England College, 3-0. Middlebury outshot the 4-6 Pilgrims, 52-1. NEC goalie Allie Stoddart had a strong match with 16 saves, including two on a Greenberg breakaway in the first half and another on Cate Wagner in the second half, when Stoddart punched a strong shot over the crossbar. The Panthers also hit a number of good chances high or wide.
Magnolia Moskun gave Middlebury the lead 7:23 in. Moskun knocked down an NEC clearing attempt in the penalty area and put a low shot home for her first score of the season. 
McGrath made it 2-0 at 27:35 of the second half. An Olivia Miller serve from deep in the right corner found McGrath 16 yards out from the left post, and she fired back into the right side.
Middlebury capped the scoring with 4:05 left to play, when Riley Kinum picked up her first goal. Cate Shellenback started the play with a cross from the right side that Moskun flicked with her head to Kinum, who fired a left-footed blast from 20 yards into the top right corner. Eva Shaw played goal for Middlebury, but was untested.
More News
The Middlebury College football team scored first the outlasted visiting Bowdoin on Saturd … (read more)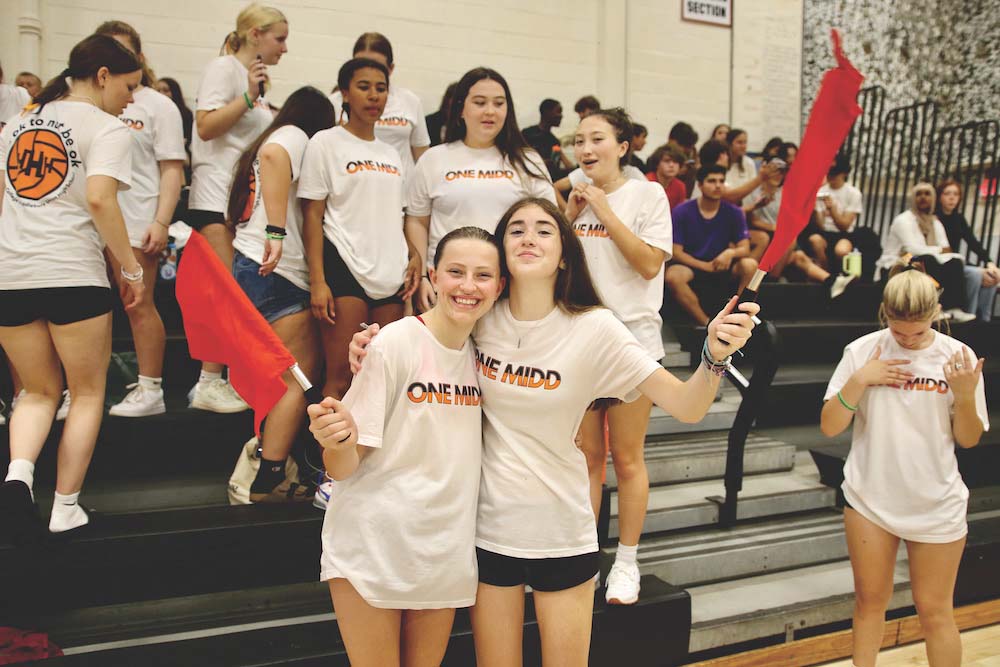 Considering the Middlebury Union High School volleyball team's decidedly successful record … (read more)
In a hard-fought girls' soccer match on this past Saturday, Middlebury outlasted Vergennes … (read more)