Marrowbone: Stories, song and dance in the Lincoln woods
LINCOLN — Marrowbone is a celebration of story and storytelling performed outside in the blaze of Lincon's autumn woods. Perhaps you remember it? This annual tradition was conceived, produced and directed for about 20 years by Marianne Lust; but she hung up the reins in 2009. Since then, those woods have belonged only to the birds and the bears, and a few good caretakers keeping the path open in case Marrowbone would someday be revived.
Well, that "someday" is here.
Three childhood friends are rekindling the production for the first time in nearly a decade. Sara Granstrom, Justine Jackson and Sophie Pickens grew up in Bristol and New Haven, attended Bridge School together, and participated in former productions of Marrowbone. Together this trio has organized a roughly 40-member cast and crew for this year's performances on Oct. 12 and 13, beginning at 1 p.m.
"We are honored that Marrianne trusts us, or at least loves Marrowbone enough to let us take the reins," Pickens said.
"The architecture of the performance is very similar to what it was before," added Granstrom, explaining that audience members will be guided on a winding path, stopping 11 times to see and hear performances of poems, music and dance.
Many people who took part in the past — as well as several newcomers — are joining as singers, storytellers, bakers, fire-keepers, and guides in the woods. They are lending their support, expertise and muscle to this year's production.
"The community holds the memory of what Marrowbone is," Pickens said. "We are so grateful to the community for stepping forward and helping us do this. People have been generous without hesitation."
The audience this year will recognize many performers from years past, including actor Deb Gwinn, singers Mary Barnett and Heidi Champney, and poet Peter Goreau. Two accomplished dancers are performing in Marrowbone for the first time: Laurel Jenkins of Middlebury and Zoe Rabinowitz of New York, returning to perform in her home state for the first time. Gifted musicians including Jim Lienau, Clara Carroll, Aaron Marcus, and Casey Burger along with many other performers, will fill the woods with song.
"The Marrowbone community has shown up in full support of the rekindling," Jackson said. "It's a testament to how much people love Marrowbone, that after a single invitation dozens excitedly responded offering support to every aspect of the production."
Groups will be guided through the woods of Ripton Road in Lincoln in 10-minute intervals to keep the experience intimate. At the end of the path, everyone is invited to gather in the pine wood to listen to stories by a fire.
"Stories are fundamental for humans knowing how to be human," Pickens said. "They inform how we relate to the rest of the world and to each other. When so much of our world is abbreviated and simplified, it's refreshing to hear stories (some as old as 100 years) that still have insights from a time ago."
Jackson's, Pickens' and Granstrom's own experiences of Marrowbone (when they were kids) has been a clear influence in their lives.
"I remember going to Marrowbone with my dad when I was in elementary school," Granstrom recalled. "It was a cold rainy day, but was still so magical… I remember feeling like it was a world apart — someplace that allowed you to absorb words and music in a different way."
"Yeah," Jackson chimed in. "It's about hearing poetry, music and seeing dance in the woods… somehow that feels different than being in a 'performance' space. Marrowbone was like a food, or nourishment, for me that I hadn't had in a while."
"I remember someone stopped in the street after coming to Marrowbone, stood up on a rock and started reciting poetry," Pickens laughed. "They were so inspired."
With these memories, this trio of new moms is looking to revive this unique outdoor-art experience.
"When you look at the world, you have to ask yourself: what do you want to have happen?" Jackson asked. "We're thinking about traditions and things we want to have our kids around."
That said, Marrowbone is not really geared toward little ones (they're welcome, of course). Performances take place outside, rain or shine, and the path is home to the usual roots, rocks, dips and bumps. 
Because groups will be guided through the woods at appointed times, advance ticket purchase is encouraged. Tickets are $10. Refreshments will be available in the pine wood (cash only). For more information and tickets, visit marrowbone.org or contact [email protected].
More News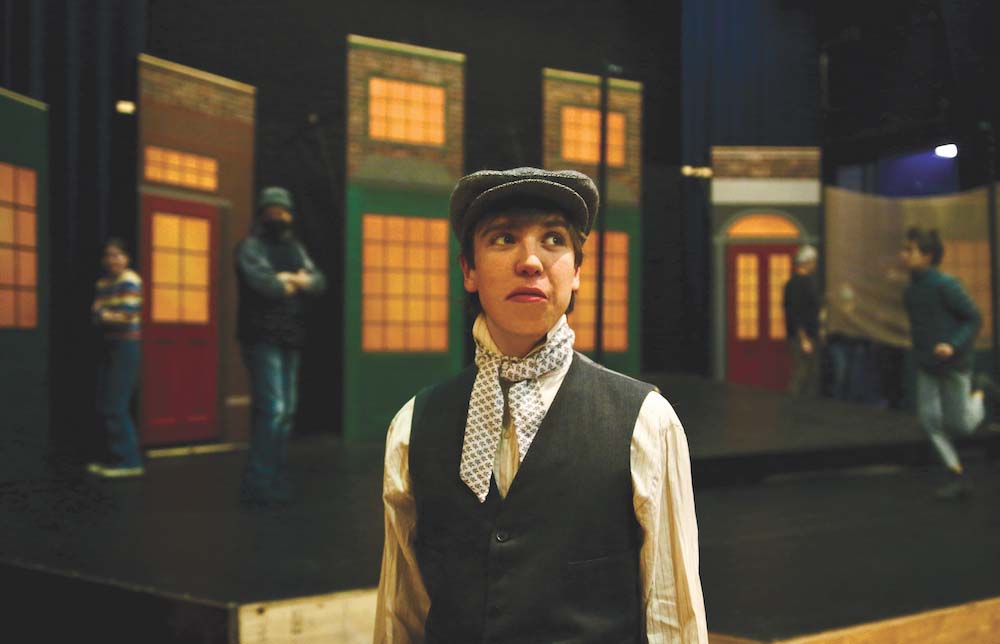 From the magical moment just before Christmas of 1843 when Charles Dickens released his no … (read more)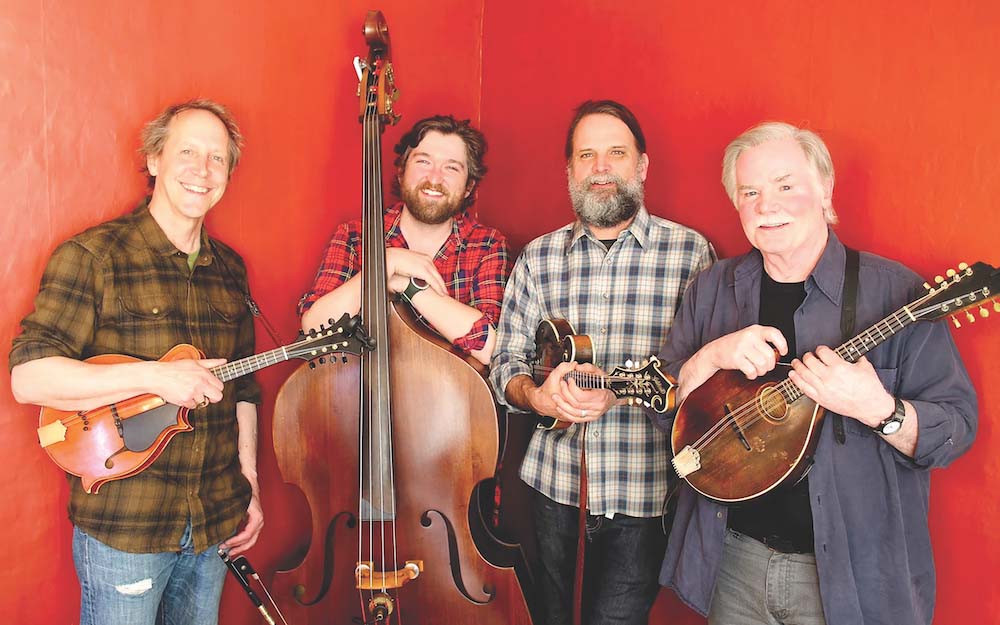 The trio of Jamie Masefield, Will Patton and Matt Flinner brings together three of Vermont … (read more)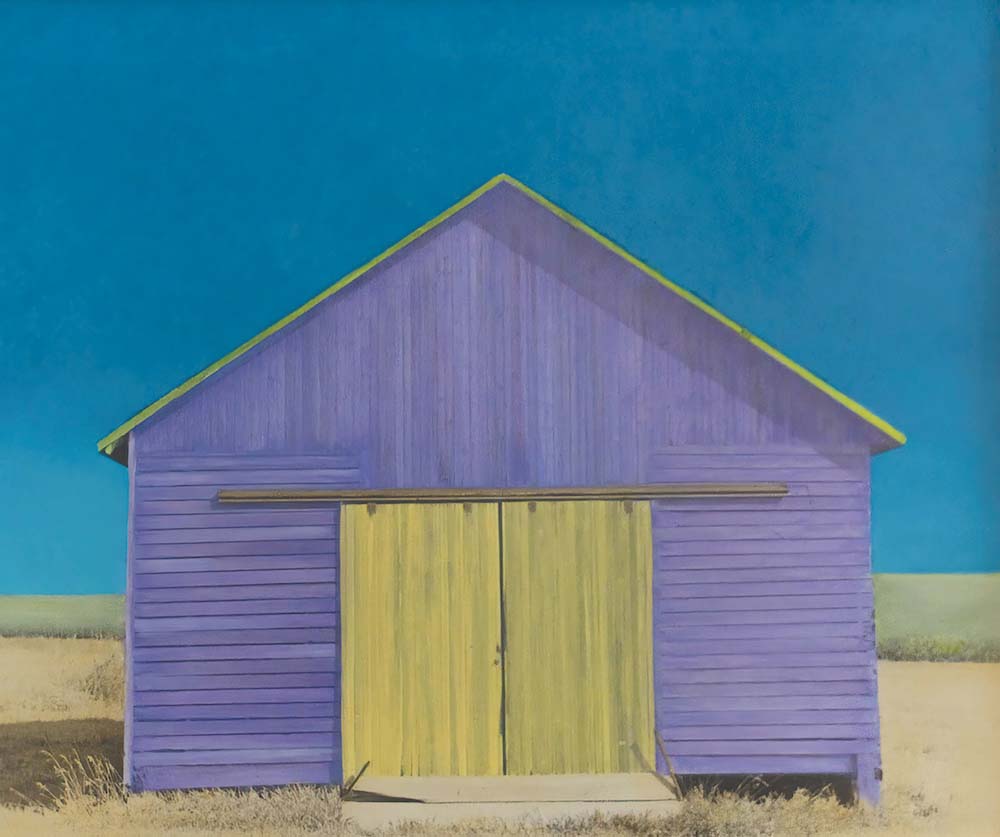 Edgewater's two galleries in downtown Middlebury will open two new exhibits for the holida … (read more)