Field hockey squads all net victories
ADDISON COUNTY — In recent high school field hockey action Middlebury pulled off a major win, while Mount Abraham and Otter Valley each split two games.
TIGERS
The 3-4-1 Tigers bounced back from two tough losses to earn their first victory over South Burlington in years, 4-3 on the road on Wednesday. Ali Seaton scored twice to lead MUHS, including the tie-breaking second-half goal. Clara Wolff and Phoebe Smith also found the net as the Tigers snapped a three-game winless skid.
EAGLES
On Wednesday Sydney Perlee's overtime strike gave the host Eagles a 2-1 victory over Essex. Madison Gile also scored for Mount Abe, and goalie Kira Murray made six saves.
On Friday host South Burlington pulled out a 2-1 overtime victory over the Eagles that was their first setback. Emma Shedleur scored both of SB's goals, and Wolf goalie Ainsley Hultgren made nine saves.
Txuxa Konczal's second-half goal gave the Eagles the lead before SB rallied. Murray stopped 10 shots as Mount Abe dropped to 5-1-2, good for second place in Division II.
OTTERS
On Wednesday Division III contender Windsor edged host OV, 2-1, after scoring twice early. Brittney Jackson scored in the second half for OV, and goalie Ellie Ross made 10 saves, including one on a penalty stroke. Windsor goalie Glenna Ricard also had ten stops.
On Saturday the Otters blanked visiting Springfield 7-0. Alia Edmunds led the way with three goals and an assist, Jackson scored twice, and Morgan LaPorte and Ryleigh LaPorte added a goal apiece. Ross made six saves for the 5-2 Otters, who are in third place in D-II.
More News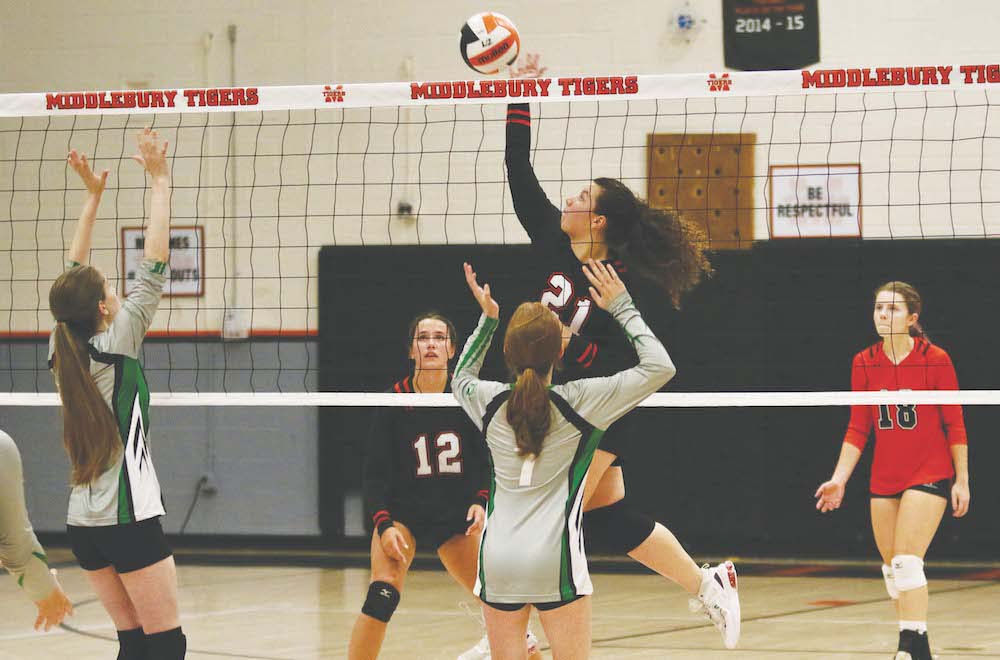 The first-year Middlebury Union High School girls' varsity volleyball team continued its r … (read more)
Soggy conditions didn't slow down Middlebury runners noticeably at a cross-country meet ho … (read more)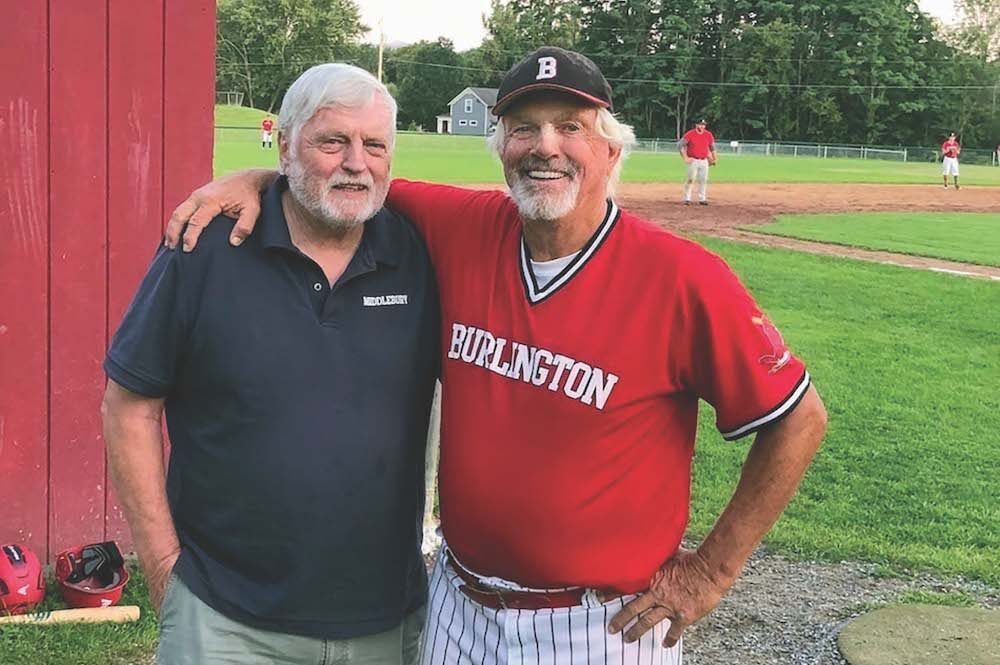 I gave Bill Lee a call last week, hoping he was at his home in Craftsbury and we might arr … (read more)