MUHS football steams Rice
MIDDLEBURY — The Middlebury Union High School football team rolled over visiting Rice on Friday night, 48-8, after taking leads of 28-0 in the first quarter and 42-0 at the half.
The Tigers improved to 3-0 and along with St. Johnsbury and Burr & Burton are the remaining undefeated teams in Division I. They are expected to face a stiffer test than they have so far this season in their three one-sided victories on this coming Friday, when they travel to meet Hartford (2-1).
Against Rice, Tyler Buxton rushed three times for 75 yards and one touchdown and returned a punt 42 yards for another TD, quarterback Tim Goettelmann rushed four times for 66 yards and tossed a TD pass, Gabe Dunn rushed six times for 41 yards and two TDs, Ian Ploof returned a kickoff 95 yards for a TD, and CJ Bryant ran 32 yards for a score.
For Rice, Owen Palmer scored in the fourth quarter on a 2-yard touchdown run.
 
More News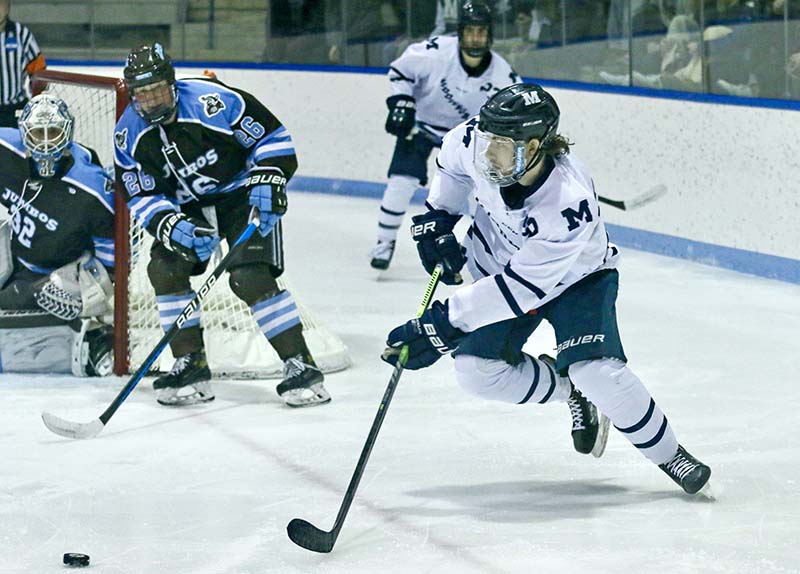 Middlebury College men's hockey surged passed Conn College before falling to Tufts this pa … (read more)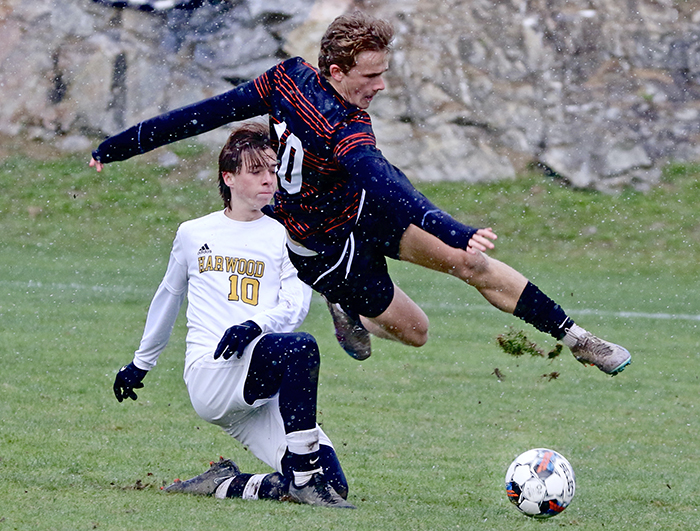 Seven local high school boys' soccer players were named to the Division II or III All-Stat … (read more)
Five area high school girls' soccer players were named either Division I or D-II All-State … (read more)