Three Bridport men cited in farm family 'feud'
BRIDPORT — Vermont State Police on Wednesday announced the arrest of three Bridport men on third-degree arson, aggravated stalking and other citations in connection with a series of offenses connected to an alleged feud between local farm families.
Some of those targeted were migrant workers, according to authorities.
In addition to the stalking and arson counts, state police cited Christopher Thompson, 26; Christian Leggett, 19; and Bryan Ashley-Selleck, 26, with providing false Information to police, petit larceny, noise in the nighttime, and unlawful mischief for a series of what state police described as "suspicious incidents" and vandalisms during the past month.
Police said that feud began as a dispute over access to a fishing area. State police are not disclosing the names or locations of the farms in questions, stating further information won't be released until the scheduled Oct. 7 arraignment of the three suspects at the Frank Mahady Courthouse in Middlebury.
Police said most of the infractions occurred late at night and/or in the early morning hours and occurred at property and residences near farms and farm fields.
Based on several leads and video evidence, VSP identified Thompson, Leggett and Ashley-Selleck as their suspects. Police said their investigation indicates the three "committed multiple acts of vandalism, such as damaging property, and other offenses, including at one point firing a weapon, as part of a feud between local farm families that began as a dispute over access to a fishing area."
Investigators said they have, and will continue, to consult with the Addison County State's Attorney's Office throughout the case. State police said they've contacted the Vermont Attorney General's Office under the Bias Incident Reporting System during their probe, and will "continue to work cooperatively with all relevant stakeholders."
One of those stakeholder groups is Burlington-based Migrant Justice, a nonprofit that represents the interests of migrant farm workers — many of them from Mexico.
The group, though a Facebook post last week, alleged farmworkers' houses had been surrounded on multiple nights by "a group of people" who yelled insults, and broke windows and air-conditioning units. Members of the group also spoke of a gunfire incident.
Marita Canedo of Migrant Justice at the time called the incident "an organized hate crime."
Vermont State Police Lt. Jeff Danoski told the Independent not all the victims in the case are migrant workers.
 Authorities described the investigation as "ongoing," and police said they're looking into at least one separate incident of harassment at "another farm in Addison County."
Anyone with information about these incidents is asked to contact Trooper Mae Murdock at 802-388-4919.
John Flowers is at [email protected].
More News
Blasting ledge could begin on Monday in Vergennes as work on the $25 million Vergennes Gra … (read more)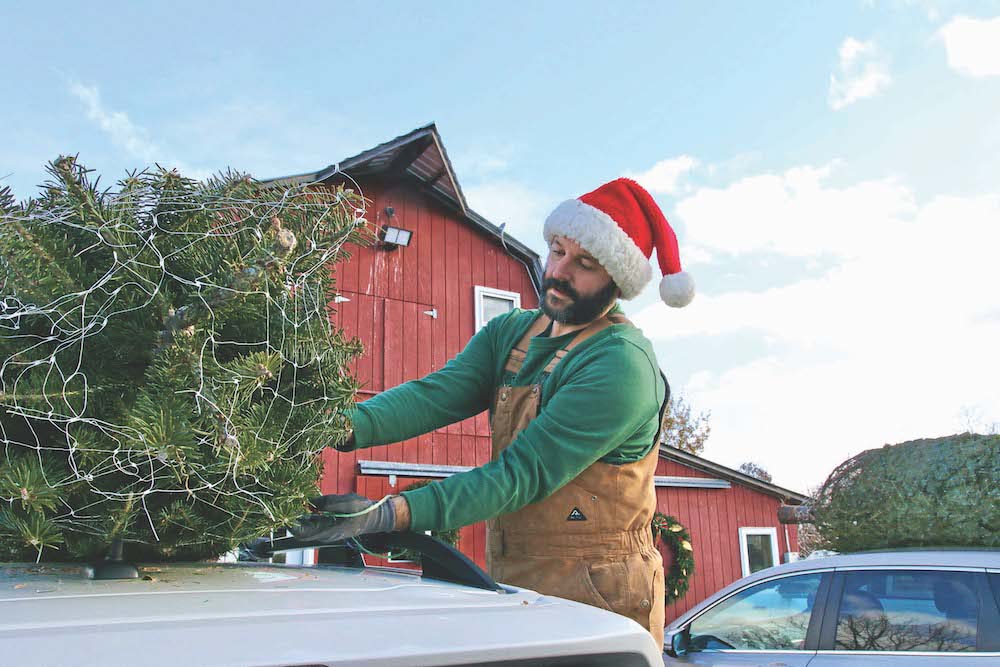 With the holiday season underway, county Christmas tree farms have begun welcoming visitor … (read more)
As the Middlebury Snowbowl prepares for opening day this Saturday, Dec. 9, loyal skiers an … (read more)