Ken LaDuc wins highlight at Devil's Bowl
WEST HAVEN — Orwell's Ken LaDuc provided the local highlights at Devil's Bowl Speedway this past weekend, picking up his first win of the season on Saturday and then becoming the top area finisher in the dirt track's Vermont 200 feature on Sunday.
LaDuc took fifth in that major Sunday 200-lap race, with Middlebury's Justin Comes in sixth in a race won by New York driver Rocky Warner.
On Saturday Brandon's Matt Bilodeau picked up a second-place finish, and Middlebury's Jake Barrows nabbed a fourth.
SATURDAY ACTION
LaDuc, no stranger to Victory Lane at Devil's Bowl Speedway, has been mired in the toughest season of his career, but broke through on Saturday in the Ron Casey Memorial Shootout for non-winners. LaDuc dominated the 20-lap Sportsman Modified race and cruised to the win.
After wrecking his primary car three weeks ago, LaDuc dedicated his win to a group of friends and volunteers who helped him piece together a new (used) chassis.
Another longtime Sportsman Modified campaigner having a tough summer, Brandon's Vince Quenneville, started on the pole but ran into mechanical problems and finished out of the money.
Sixteen-year-old Johnny Bruno of Castleton won the 25-lap feature in the Limited Sportsman division, fending off Brandon's Matt Bilodeau.  
Bilodeau chased Bruno down after a restart and the duo battled in the final eight laps. Bruno beat Bilodeau by a car length to win and earn a guaranteed starting spot in Sunday's Vermont 200, but deferred the opportunity to Bilodeau, who raced instead. Bilodeau ended up 29th in the 200 the next day.
Super Stock point leader Scott FitzGerald won his fifth race of the season in a 30-lap special feature and clinched the championship with two races remaining. Orwell's Garrett Given was fifth. 
Milton's Shawn Moquin won the the 20-lap Mini Stock feature in a car loaned to him by Chris Conroy; Moquin's car was badly damaged in a crash last week. Rookie David Sartwell-Cornell scored his fifth consecutive top-two finish in second place. Middlebury's Jake Barrows was fourth.
Rookie Evan Roberts, 13, of Fletcher won his eighth 500cc Mini Sprint event, claiming both 12-lap halves of the scored two-segment race for a perfect score of two points.
Saturday's winners and local finishers were:  
• Pepsi Sportsman Modified Feature (20 laps) 1. LaDuc; 13. Quenneville.
• O'Reilly Auto Parts Limited Sportsman Feature (25 laps): 1. Bruno; 2. Bilodeau; 6. James Hanson, Orwell; 7. Anthony Warren, Shoreham; 8. Adam Piper, Leicester; 12. Dave Snow, Brandon.
• Super Stock Feature (30 laps): 1. FitzGerald; 5. Given; 8. Ronnie Alger, Orwell; 11. Kaleb Shepard, Vergennes.
• Mini Stock Feature (20 laps): 1. Moquin: 4. Barrows; 8. Scott Cowdrey, Leicester; 9. Griff Mahoney, Brandon.
• Friend Construction 500cc Mini Sprint Feature (12 laps x 2): 1. Roberts; 6. Kevin Smith, Brandon; 10. Kaidin White, Monkton; 11. Alyza McKeighan, Brandon.
SUNDAY RACES
 Sunday saw just two races, the Vermont 200 Sportsman Modified race and a 25-lap Sprint Cars of New England (SCoNE) feature.
Warner, from Gloversville, N.Y., pocketed $14,490 by winning the Vermont 200 — the largest winner's purse in the history of the northeastern crate-engine Sportsman Modified division.
New York's Kenny Tremont Jr. held off East Corinth's Adam Pierson for the runner-up spot and earned $4,000, with Pierson grabbing $2,500. LaDuc came from 23rd to finish fifth to earn $1,200. Comes rebounded from a late-race slide to finish sixth, and Quenneville claimed ninth.
Will Hull claimed his second-straight Devil's Bowl Sprint Car championship with a dominant run in the SCoNE) feature. The only local driver, Orwell's Lacey Hanson, finished seventh.
Sunday's winners and local drivers were:
• Pepsi Sportsman Modified Feature (200 laps): 1. Warner; 5. LaDuc; 6. Comes; 9. Quenneville; 21. Joey Scarborough, Brandon; 22. Mike Palmer, Salisbury; 29. Bilodeau.
• Sprint Cars of New England Feature (25 laps): 1. Hull; 7. Hanson.
More News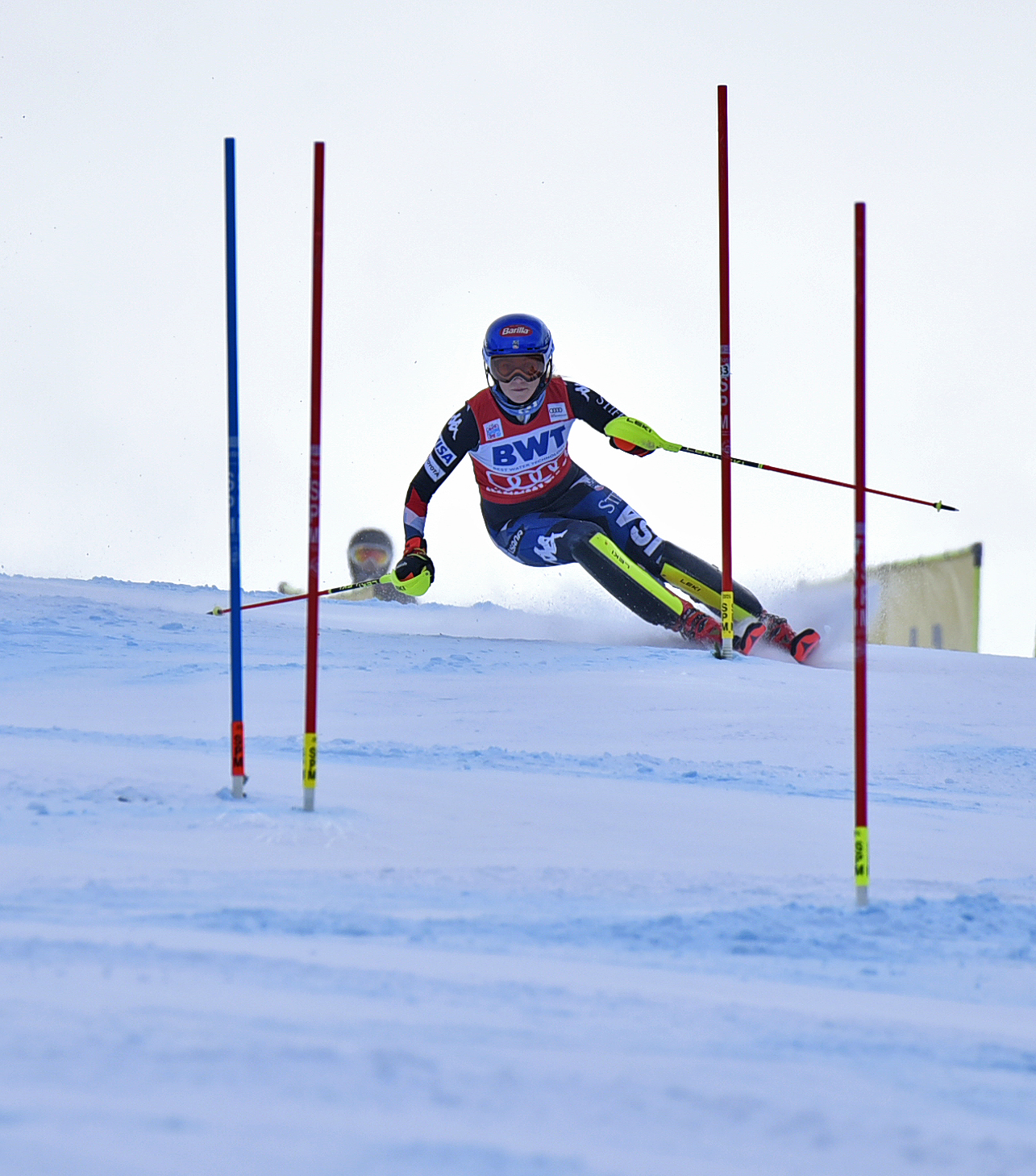 "To be perfectly frank, I'm not sure I'm in a position to win either of these races," Mika … (read more)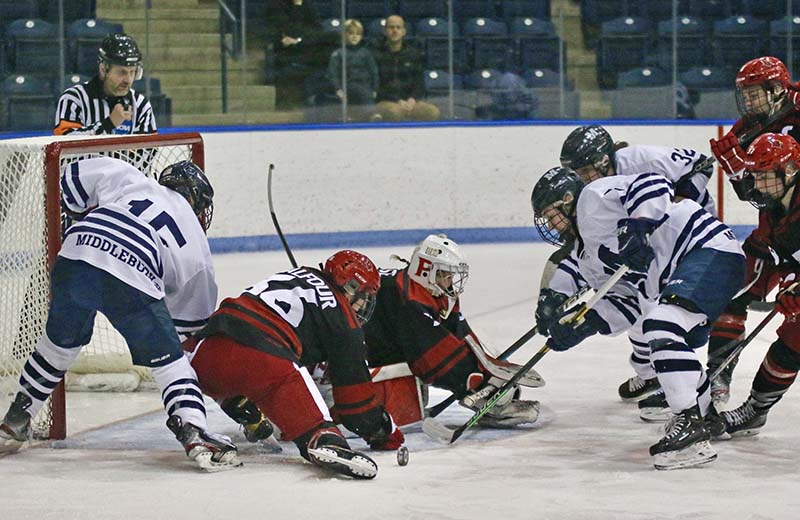 The Middlebury College women's hockey outplayed and outshot visiting Plattsburgh in Sunday … (read more)
The Middlebury College men's soccer team bowed out of the NCAA Division III tournament on … (read more)