Arts Beat: Gypsy Reel returns to Brandon Music
Gypsy Reel returns to play high-energy music at Brandon Music on Saturday, Aug. 31, at 7:30 p.m. Always a firm favorite at Brandon Music this very popular group is known for creating major "electricity" when they perform live.
A Celtic band that rocks, Gypsy Reel has spent the last two decades playing stirring music rooted in the Celtic tradition but garnered from the whole world. They have "bags of originality" (Andy Cheyne, "Folk Roots") and according to "The Message" in Chester, Vermont, is "the hottest acoustic band around."
Gypsy Reel are returning for their fifth show at Brandon Music — proof of their popularity with Brandon Music audiences, who love the group's exuberance, banter, incredible musicianship, powerful vocals and entertainment value. Gypsy Reel in turn value the venue and acoustics so much that they recorded one of their live shows at Brandon Music that culminated in the CD "Gypsy Reel Live 2017." 
Gypsy Reel's lineup includes hot banjoist, guitarist and vocalist Claudine Langille, formerly of Touchstone, the sensational Irish/American fusion band that won critical acclaim on both sides of the Atlantic; Graham Parker, eclectic fiddler extraordinaire; Camille Parker who has captivated the hearts of audiences across the globe with her mandolin, bodhran and rich and remarkable vocals; Reagh Greenleaf, formerly with the famous Clancys, on bodhran and vocals; and the young prodigy Silas Hamilton on standup bass and guitar.
Higher Ground Music says, "Don't miss this chance to hear these great entertainers."
Tickets are $20 with a pre-concert dinner available for $25. Reservations are required for dinner and recommended for the show. Venue is BYOB. Call 802-247-4295 or e-mail [email protected] for reservations or for more information. Brandon Music is located at 62 Country Club Road in Brandon.
EXHIBITS AT HENRY SHELDON MUSEUM
If you haven't been to the Henry Sheldon Museum of Vermont History lately, there are four fascinating exhibits that you still have time to catch before they close this Sunday, Sept. 1.
The first is "The Landscape Architecture Legacy of Dan Kiley," a retrospective exhibit to honor and recognize influential and internationally-acclaimed Vermont landscape architect Daniel Urban Kiley (1912-2004). The exhibit consists of 48 large photographs, both color and black and white, of his more celebrated landscapes, plus biographical information and interpretive analysis.
The second exhibit, "Whimsical Wonders: Fairy Houses from Nature by Sally J. Smith," features a selection of fairy houses created by environmental artist Sally J. Smith, who started making fairy houses at a young age. While Smith now works in many other formats, including watercolor, digital media and photography, she decided to reunite with her childhood passion for fairy house building about a decade ago.
The third exhibit is "Fantasy Creatures: Briar Burl Sculptures by Andrew Marks." On display at the Sheldon are 16 "fantasy creatures" that invite interpretation. Animals, possibly represented, include squirrels or chipmunks, a slithering snake targeted by approaching mongoose, an otter or mink, and several feasibly human forms in meditation or conversation.
The fourth exhibit, "The Language of Trees by Chuck Hermann," offers a selection of abstract and animal-inspired wood sculptures carved from various Vermont woods.
The Museum is located at One Park Street in downtown Middlebury across from the Ilsley Library. Museum hours: Tuesday – Saturday, 10 a.m.-5 p.m. Admission to the museum is $5 adults; $3 youth (6-18); $4.50 seniors; $12 family. For more information call 802-388-2117 or visit: henrysheldonmuseum.org.
ART OF FIRE AT BRANDON ARTISTS GUILD
As the weather starts to cool, the Brandon Artists Guild (BAG) is getting all fired up. This fall, the gallery continues its Earth-themed 20th anniversary celebration with a new exhibit, "The Art of Fire." The show will run from Aug. 30 through Nov. 5. The public is invited to the free opening reception on Friday, Aug. 30, from 5 to 7 p.m.
The all-member, all-media show features pieces linked by the common theme of fire, and includes ceramics, collage, watercolor, oil, photography, glass and more.
"Some of these pieces, in glass, ceramics, and metalwork, are born in fire," says watercolorist Joan Drew, "but regardless of our medium we're all excited about picking up the thematic torch and running with it."
The Art of Fire is the fourth and final exhibit in a series of themed shows honoring our planet. This 20th-anniversary year for the BAG is also the Chinese Year of the Pig, which recognizes nature's elements, Earth, Wood, Water and Fire.
The Brandon Artists Guild is an artist-run gallery with approximately 40 exhibiting artists and additional supporting members. A 501©(3) nonprofit cultural organization, the BAG supports the visual arts through exhibitions, lectures, demonstrations and educational programs.
The BAG, located at 7 Center Street in Brandon, is open Monday through Saturday from 10 a.m. to 5 p.m., and Sunday from 10 a.m. to 4 p.m.  For more Information, phone 802-247-4956 or visit BrandonArtistsGuild.org.
SUNDAY SESSIONS AT LPV
The Sunday Sessions conclude at Lincoln Peak Vineyard on Sunday, Sept. 1, from 2 to 4 p.m., with The Revenants.
All members of the Bluegrass Gospel Project, Taylor Armerding, Andy Greene and Kirk Lord have come together to present original, time-honored and contemporary Americana music. Showcasing compelling, intricately braided vocals, richly textured instrumental work, and solid, innovative rhythm, the three band members bring decades of performing experience to the stage. Through their many years of musical collaboration, they speak soulfully with one voice.
Wine is available by the glass, and there will be a good selection of Vermont cheese, sausage, crackers and chocolate available. Music is rain or shine on the covered porch (indoors if it's pouring). Lincoln Peak Vineyard is located at 142 River Road in New Haven. More information is at lincolnpeakvineyard.com.
BRANDON SUMMER CONCERT SERIES
The Brandon Area Chamber of Commerce free summer concert series, "Music at the Riverbend," located behind the Brandon Inn, concludes this Wednesday, Aug. 28, at 7 p.m., with a performance by Bloodroot Gap — locally sourced free-range bluegrass.
Join the folks who come out and relax with quality music, friends and neighbors; everyone enjoys free popcorn. Adult beverages are served up by the Brandon Inn, available in the outdoor lounge area, so you won't miss a single note of the music. For more information, contact the Chamber at 802-247-6401 or [email protected].
BRISTOL BAND CONCERT
The Bristol Band Concert Season concludes on Wednesday, Aug. 28, with a performance at 7 p.m., on the Town Green. The Bristol Band has presented outdoor summer band concerts in the gazebo on the town green every Wednesday evening in the summer since shortly after the Civil War. Bring a lawn chair, blanket or picnic dinner and enjoy an evening of small town entertainment. It's free.
There is often a fundraiser barbeque before each concert. Call 802-453-5885 for details.
More News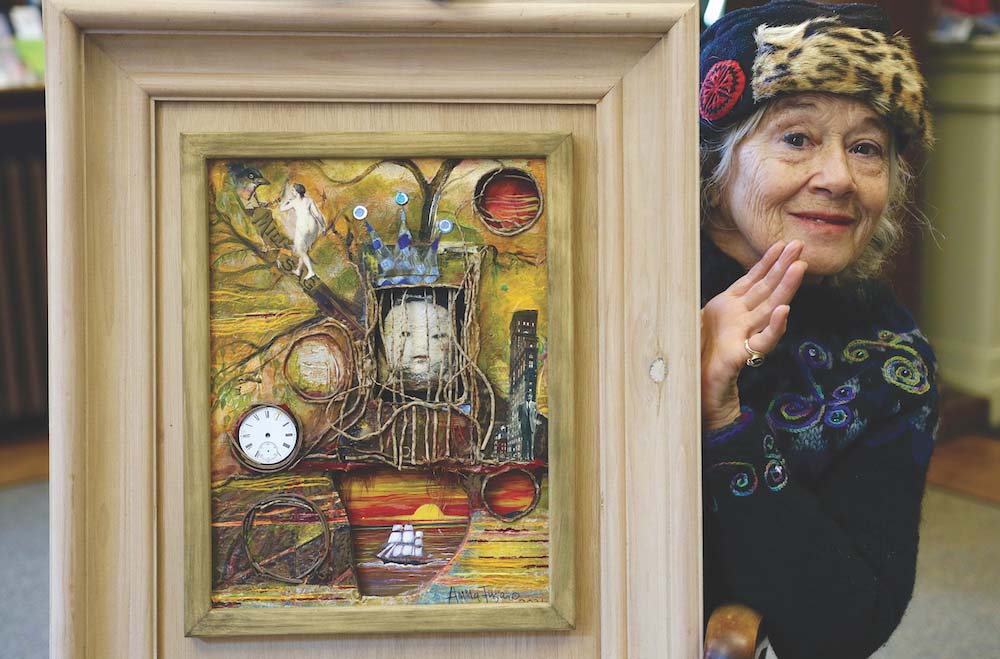 From floor to ceiling, Anna Fugaro's Middlebury living space is filled with her own artwor … (read more)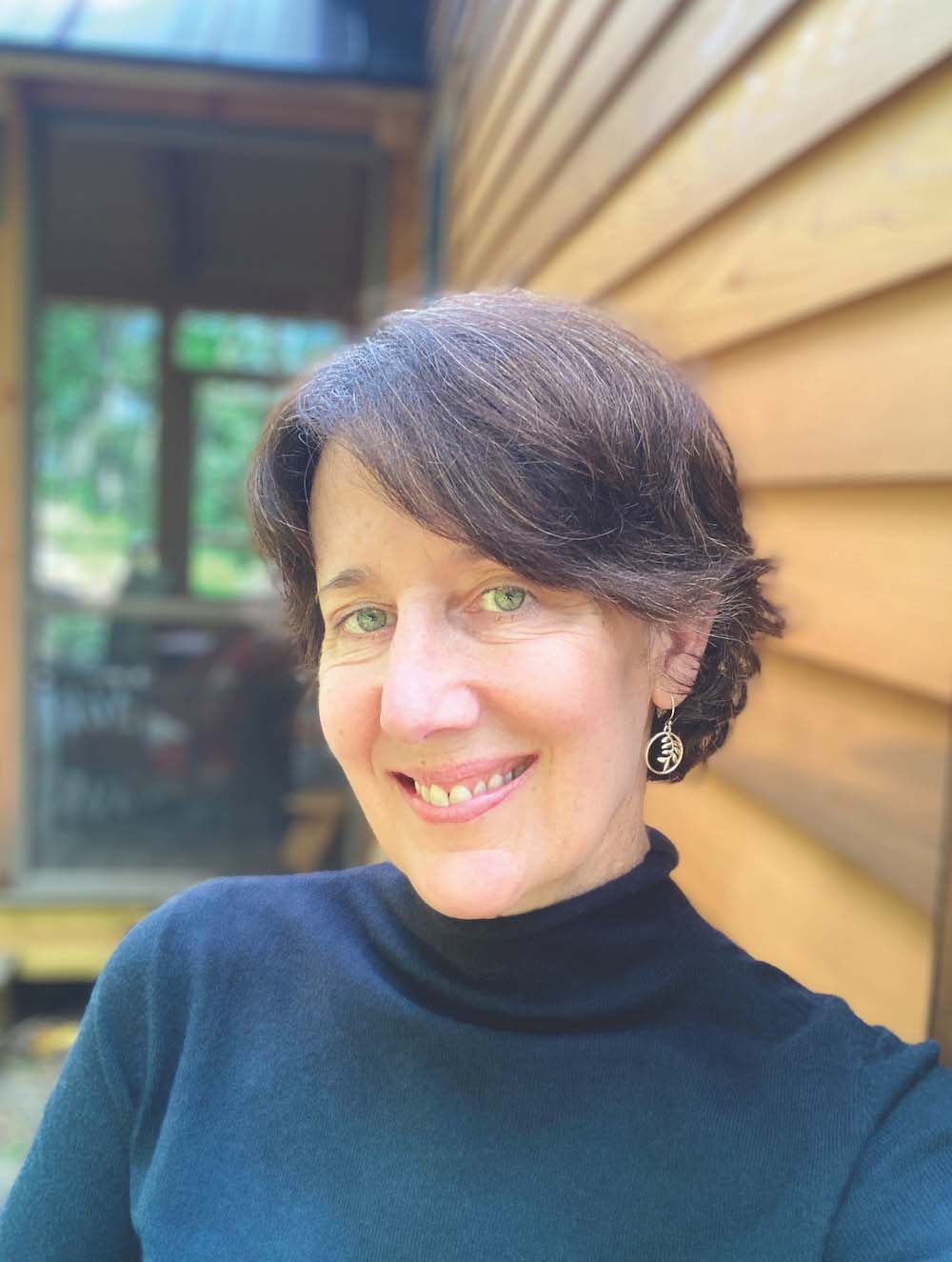 ‏I was driving through the fields of Heaven when I realized I was still on Earth,
because … (read more)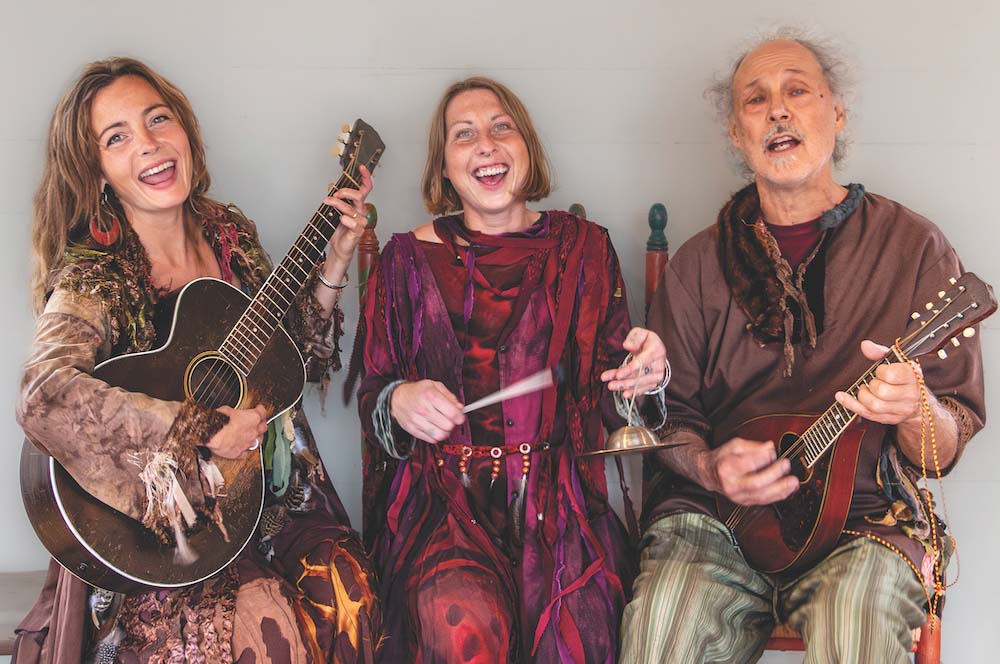 ‏After a five year pause, this magical Winter Solstice dream play which first appeared on … (read more)